On the same day that Jim Carrey served as a pallbearer at funeral services for his ex-girlfriend Cathriona White, he posted a simple yet moving tribute on Twitter.
"Love cannot be lost," the actor tweeted Saturday, the same day he was among mourners honoring White's life at Our Lady of Fatima Church, in Tipperary, Ireland. His four words accompanied the emoji of a rose and a photo of two silhouetted figures, likely those of Carrey and White, facing each other.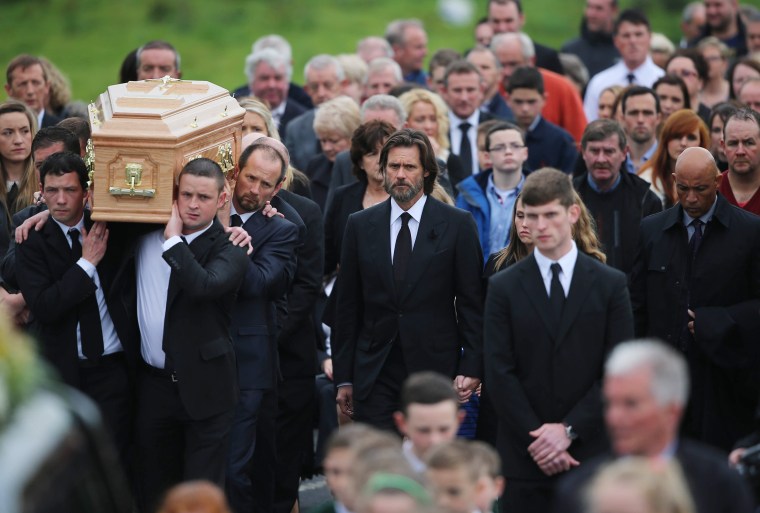 White, 30, was romantically linked to Carrey, 53, for three years before she was found dead Sept. 28 in a house in Sherman Oaks, California. She had been legally married to another man, Mark Burton, for more than two years at the time of her death, according to People magazine.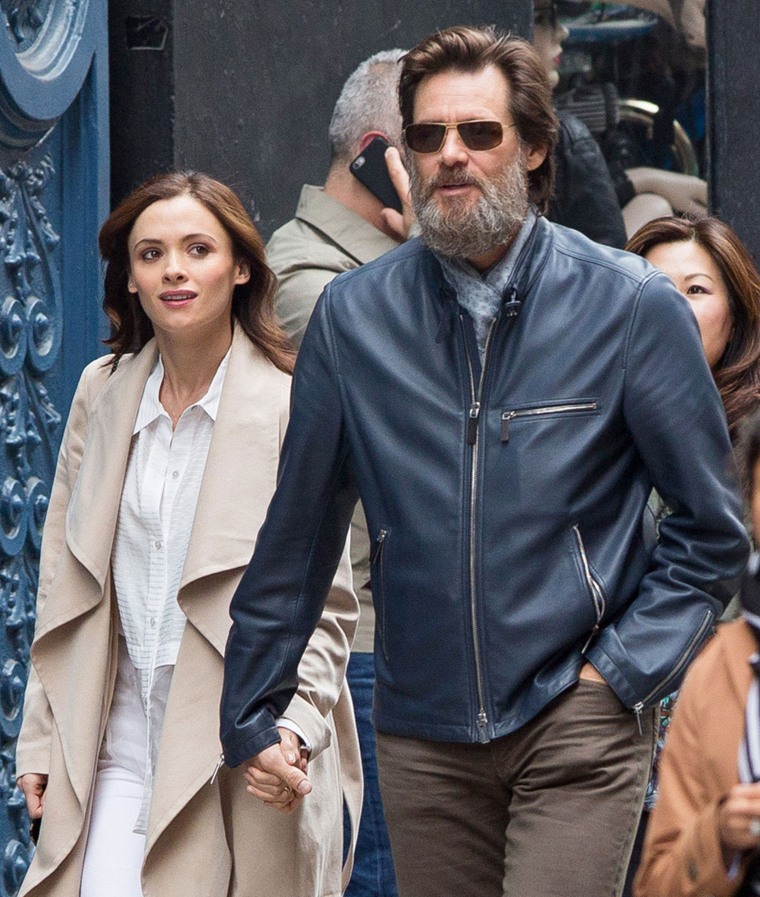 "I am shocked and deeply saddened by the passing of my sweet Cathriona," Carrey told TODAY in a September statement. "She was a truly kind and delicate Irish flower, too sensitive for this soil, to whom loving and being loved was all that sparkled."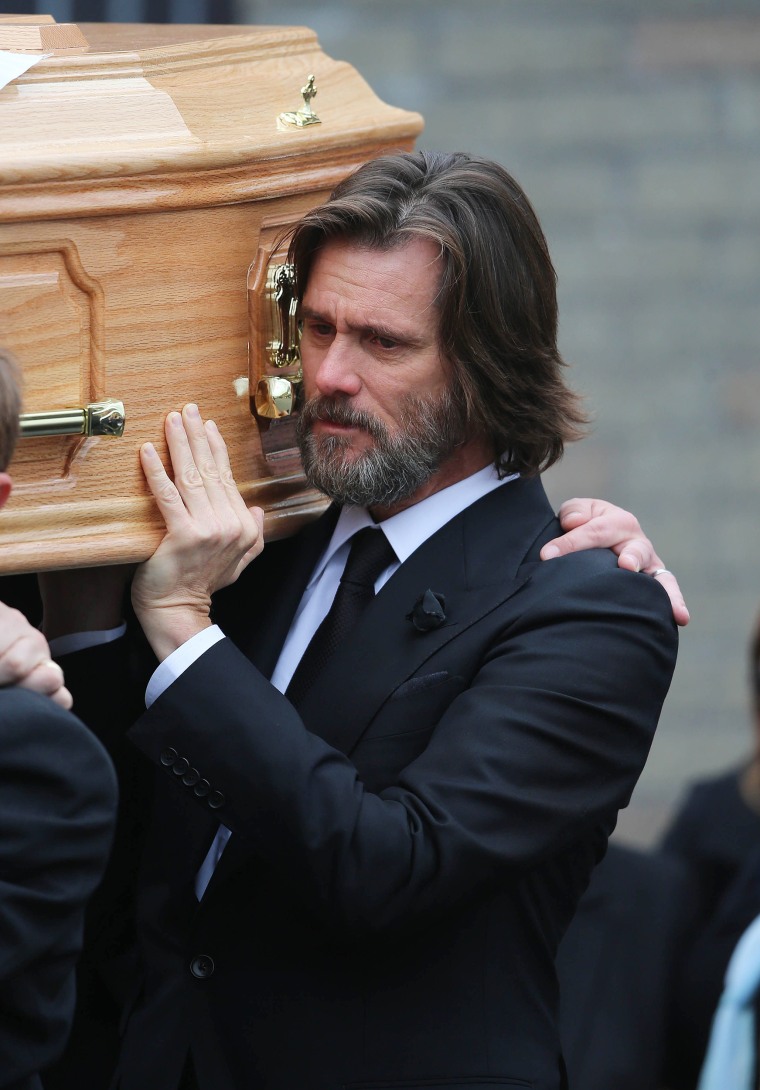 RELATED: Jim Carrey 'shocked and deeply saddened' by apparent suicide of ex-girlfriend
White appeared to commit suicide, according to Ed Winter, assistant chief for the operations and investigation division of the Los Angeles County coroner's office. A suicide note and pills were found near her body, Winter told TODAY.com, adding that the official cause of death wouldn't be declared until an autopsy could be performed.