In a world where fitness guru Jillian Michaels stylized her marriage-proposal video like a movie trailer, her girlfriend Heidi Rhoades would make a decision that would change their lives forever. (Rhoades said yes!)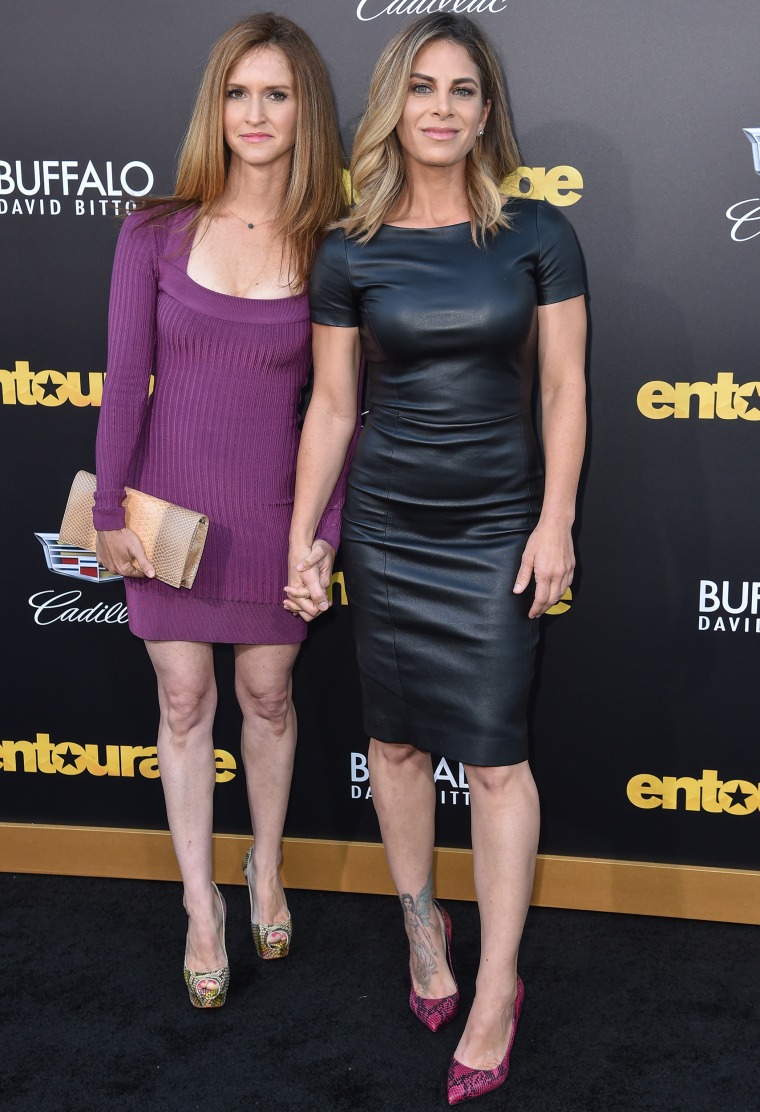 The former "Biggest Loser" trainer's creative marriage proposal, screened in a private theater about four months ago, had been a secret until she was spotted wearing a ring of her own, Michaels told her Twitter followers Tuesday.
The cinematic proposal reached a larger audience Tuesday night, when it aired during the "Just Jillian" season finale. "This is thoughtful, it's sentimental and something that took some time," Michaels said of the video, according to the "Just Jillian" website. "I'm excited because I think she's going to like it. I think it will make her happy and I want to make her happy."
RELATED: Jillian Michaels: I'm an 'open book' on 'Just Jillian'
Between photos of their relationship through the years, the trailer's written text chronicled the joy they've shared: "In a world where it's tough to connect, one woman found that someone special and came to discover that where there's love, there's hope, happiness, adventure and endless possibilities."
In the video, Michaels pops the question with the help of their children — Lukensia, 5, and Phoenix, 3 — and other supporters, who pose with individual signs reading "Will," "you" and "marry," before Michaels herself is seen holding the final card: "Me."
Once the episode aired on TV, Rhoades admitted it took her a moment to figure out the point of the video.
After the special screening, Michaels continued to express her appreciation for Rhoades. "I know I'm [a jerk] a lot of the time, but if you will continue to put up with me, I would like you to marry me," Michaels told Rhoades. "And even thought I gave you that ring, I got a ring [too]."
RELATED: 'Biggest Loser' trainer Jillian Michaels: It's 'difficult' to get to the gym
According to E!, Rhoades already had an "engagement sparkler," but Jillian bought an 8.86-carat ring for herself because she knew it would "mean the world to Heidi."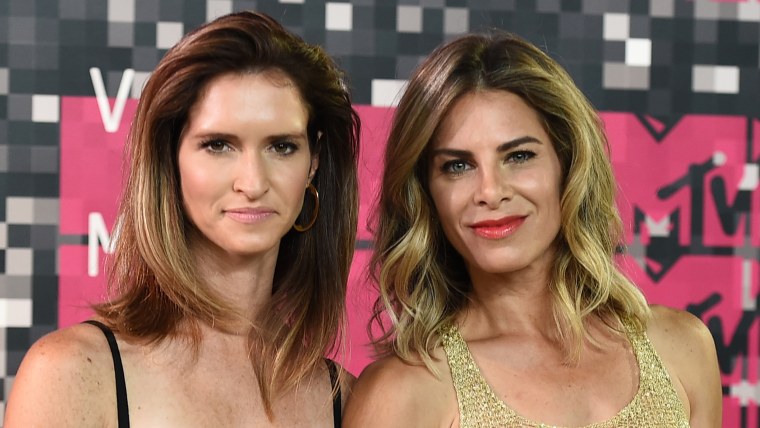 Reflecting on the life-changing experience, Michaels added, "Heidi is the perfect person for me. The only place where there's like a solace, and a respite and a safe haven is really with my family, and Heidi is the nucleus of that family. She is the glue that really holds everything together. And, I think, without that, I would be lost."
Although Michaels appeared to be dreading the logistics of wedding plans Tuesday night, Rhoades offered some optimism — specifically, "Cake tasting! Dress shopping!"
This week has been monumental for E! personalities and engagements. Hours after Michaels and Rhoades' proposal aired Tuesday, "E! News" co-anchor Maria Menounos — who just last week interviewed Michaels about the possibility of marriage — got engaged Wednesday morning on Howard Stern's SiriusXM radio show.
Follow TODAY.com writer Chris Serico on Twitter.