The soundtrack to Jessica Simpson's life includes a Led Zeppelin song.
On Saturday, the pop star celebrated the seventh anniversary of her engagement to husband Eric Johnson, and the next day she shared her story about that fateful proposal with her fans.
"Got engaged to 'Since I've Been Loving You' by Led Zeppelin on 11/11 at 11:11 AM 7 years ago," Simpson wrote in a caption to a photo of herself from that big day in 2010. "Still loving this Man is the easiest part of my life #HowtheWestWasWon."
The number 11 is considered a lucky number for love in Chinese numerology and considering Simpson, 37, is still cooing about her husband six years later, it seems to have worked out.
The throwback photo also shows how Johnson, now 38, a former San Francisco 49ers tight end, leads the league in romanticism. Simpson is seen in her backyard showing off her engagement ring, with rose petals strewn all around her.
At the time it seemed to outsiders like a whirlwind courtship, coming just six months after they started dating in May 2010.
But Simpson and Johnson have since added to their personal all-star team since getting married on July 5, 2014. The couple has a daughter, 5-year-old Maxwell, and a son, 4-year-old Ace.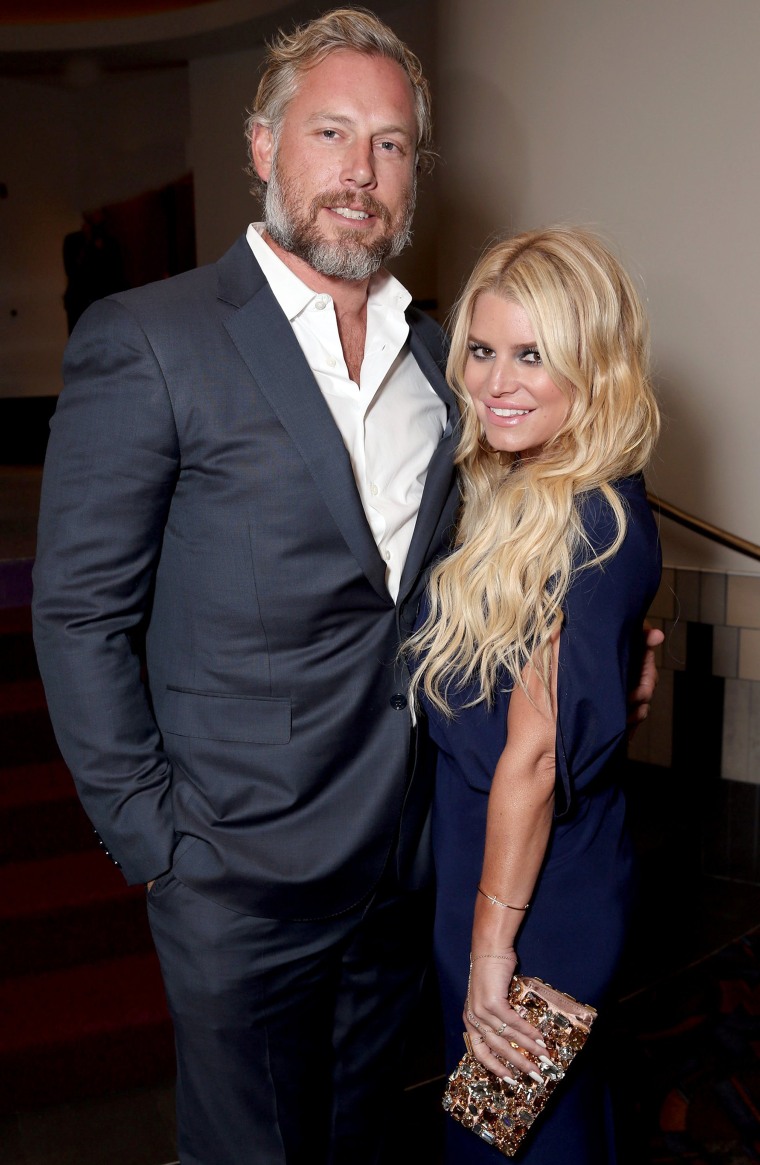 Simpson had previously been married to singer Nick Lachey for three years, divorcing in 2005. It's also the second marriage for Johnson, whose five-year marriage to stylist Keri D'Angelo officially ended in divorce just one month before he got down on one knee to propose to Simpson.