Jessica Carscadden lived the first five years of her life in an orphanage with nothing to call her own. But now the 12-year-old is dedicating her life to helping others.
Born with a facial defect, Jessica was abandoned by her birth parents in China. She spent the first five years of her life in a Chinese orphanage before she was adopted by Kathleen and Bob Carscadden.
Now with a loving family, Jessica has spent the last two years trying to find ways to give to others. Jessica's mother, Kathleen, said the idea came to Jessica in 2012 while she was cleaning her room.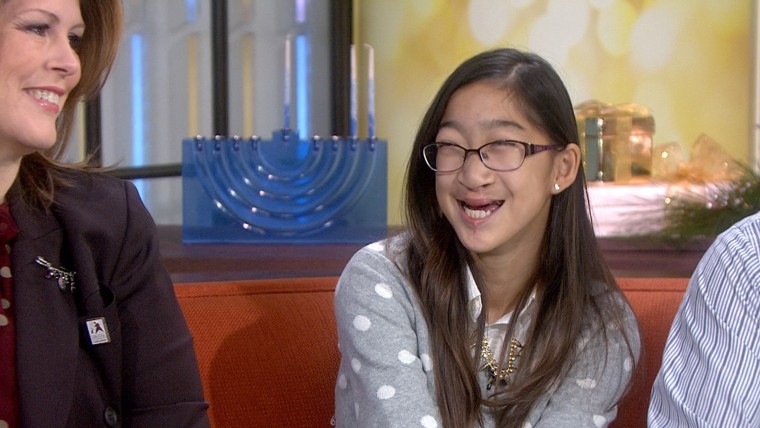 "She decided all on her own to donate many of her stuffed animals to the local fire department to keep in their trucks for kids they meet on calls," Kathleen said. "She didn't want any other child to be scared, alone or injured without a stuffed animal to hold."
Jessica's idea spawned the nonprofit We Care Bears, which provides stuffed animals to help comfort children enduring difficult situations.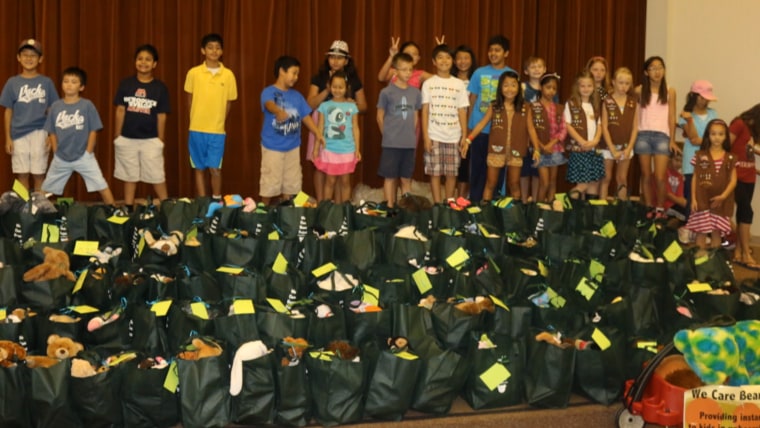 Jessica's work has provided more than 130,000 stuffed animals to first responders and other organizations that interact with children.
"People often ask Jessica if she feels grateful or lucky to be adopted," Kathleen said. " But the truth of the matter is that it's our family that is grateful and blessed to be able to call this beautiful girl ours."