Just call them Jesse & the Rippers!
"Fuller House" star John Stamos was performing a Beach Boys tribute with his band on Sunday when he experienced a wardrobe malfunction that might have bummed out another musician.
Stamos was onstage playing guitar at the NYCB Theatre in Westbury, New York, when he realized he'd split the seat of his pants right down the middle!
The actor later took to Instagram to share proof of his trouser troubles— a video of him strumming along mid-song as he turns to look at his backside.
"...and then, somewhere towards the end of 'Fun, Fun, Fun' - I felt a slight breeze in the buttocks area....," Stamos, 53, quipped in the video's caption.
The "Scream Queens" star followed that up with the hashtags "#SplitPants" and "#TheBeachBUNS" as well as the "#showmustgoon."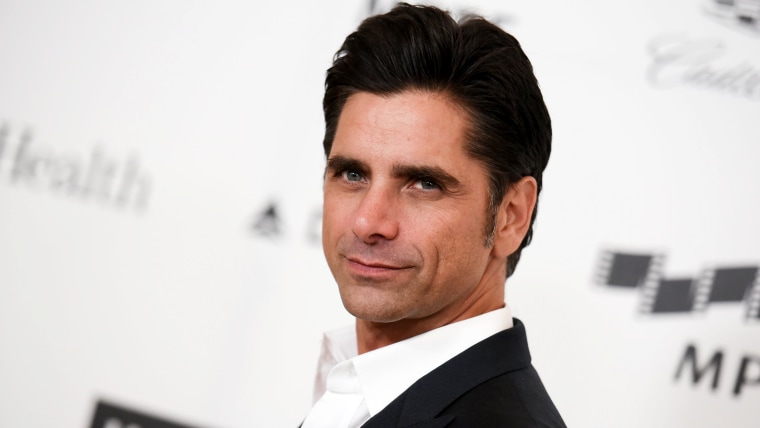 Stamos' torn trousers weren't the only hilarity from the fun-loving actor's weekend.
RELATED: Watch John Stamos help man propose to his Stamos-obsessed girlfriend
He also helped a San Francisco man propose to his girlfriend, a John Stamos superfan.
When the man asked the actor to autograph a photo telling his girlfriend to marry him, Stamos did him one better — he filmed a video of himself telling the man's girlfriend all the reasons she should accept his proposal.
And it worked!
Watch Stamos' sweet and funny marriage proposal video here.