Look out, Judge Judy — you've got some competition!
Jerry Springer will star in "Judge Jerry," a syndicated court program in which he will sit on the bench and settle disputes in a courtroom setting.
The show will premiere in fall 2019.
"'Judge Jerry' will merge Jerry's talent for connecting with people, his incredibly relatable and funny personality and his legal training and governing experience to bring viewers a more entertaining court show," said Tracie Wilson, executive vice president of creative affairs for NBCUniversal TV Distribution.
According to a press release announcing the news, "In each episode, Judge Springer will hear cases and render a verdict with a fair yet firm hand and always leave litigants with a dose of classic Springer wisdom."
Springer, 74, is certainly looking forward to the challenge. "For the first time in my life, I am going to be called honorable," he said. "My career is coming full circle and I finally get to put my law degree to use after all these years."
Springer, a one-time lawyer who has also served as the mayor of Cincinnati, has already experienced a wealth of success on the small screen. He hosted "The Jerry Springer Show," which wrapped up production this past summer after 27 seasons. The show became a guilty pleasure and phenomenon among viewers, who tuned in to see guests air their differences, only to watch disagreements devolve into brawls while rowdy audiences chanted "Jerry! Jerry!"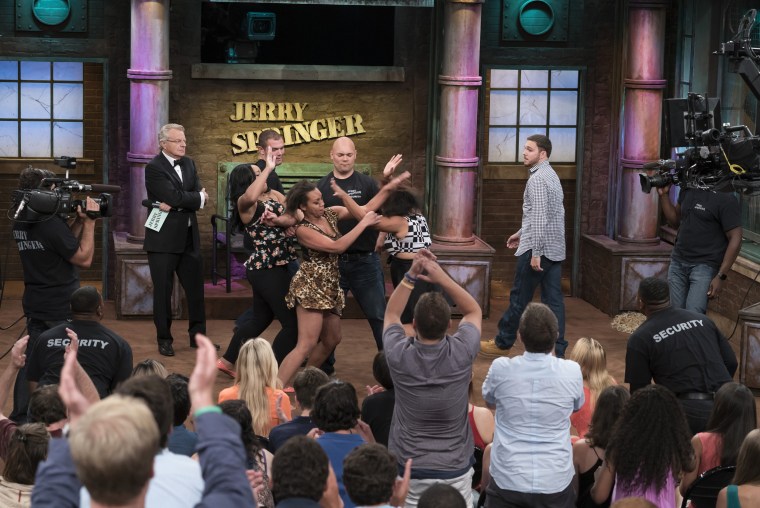 Springer is hardly the only familiar face launching a daytime show next fall. Kelly Clarkson will headline her own talker, so while Springer has already notched his place in daytime TV lore, the verdict is definitely out about whether he can attract viewers as a judge.