Jerry Springer, who died April 27 at age 79, once told Entertainment Tonight the exact words he wanted to be put on his tombstone.
In a resurfaced 2016 interview, Springer said his tombstone would read: "'I won't be right back.'"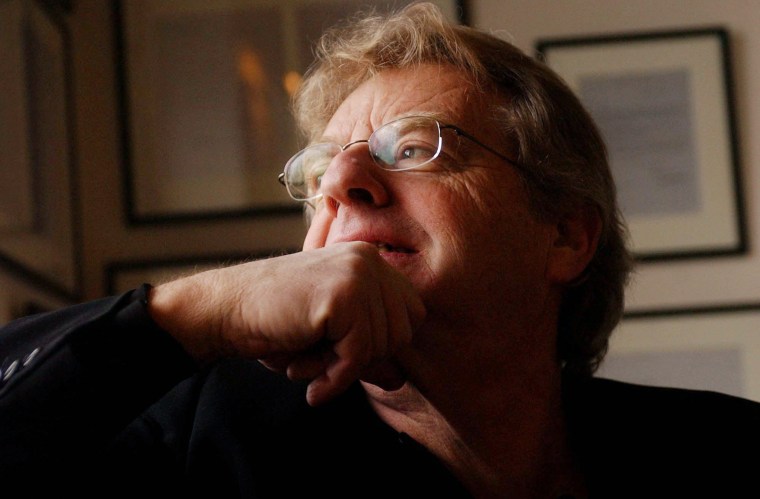 Springer is known for hosting his famous self-titled talk show, "The Jerry Springer Show," which ran for 27 seasons from 1991 to 2018. In 2019, he appeared on TODAY and talked about his time on the program, which would often feature physical fights between the guests.
"I think what was really the only good thing about the show, at least the part that I thought, is that it was the first time we really saw regular people on television," he said at the time.
"When people criticize the show, if you're honest about it, they're not criticizing what they're talking about because celebrities will do the exact same thing."
After "The Jerry Springer Show" ended, Springer starred in "Judge Jerry," a reality courtroom show for three seasons until he made his last TV appearance on "The Masked Singer" in October.
In late April, Springer's family confirmed the legendary host had passed away "peacefully" at his suburban Chicago home in a statement they shared with TODAY.com. Jene Galvin, a family spokesperson, said the cause of death was pancreatic cancer.
Galvin, who was also the executive producer of Springer's podcast, said the former politician was "irreplaceable."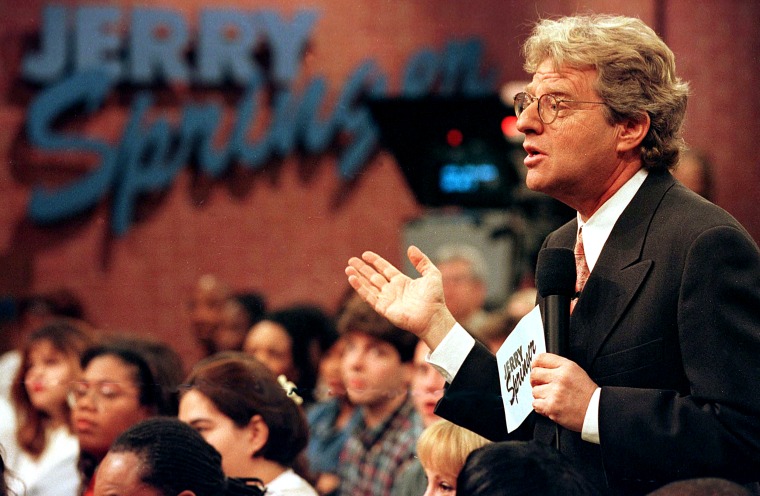 "Jerry's ability to connect with people was at the heart of his success in everything he tried whether that was politics, broadcasting or just joking with people on the street who wanted a photo or a word," he said. "He's irreplaceable and his loss hurts immensely, but memories of his intellect, heart and humor will live on."
Maury Povich, who hosted his daytime talk show, "Maury," around the same time that Springer did, also talked about the late host.
In a statement, Povich said Springer was "not only a colleague but a friend."
"I am shocked and saddened by the passing of Jerry," he added.