It's a great time for "Seinfeld" fans. Sure, the show about nothing signed off 17 years ago, but suddenly it seems to be everywhere.
On Jerry Seinfeld's digital series, "Comedians in Cars Getting Coffee" the funnyman was reunited with Julia Louis-Dreyfus, the woman who brought Elaine to life on the hit sitcom.
It was an episode fans have been looking forward to since it was first announced in April, and it did not disappoint.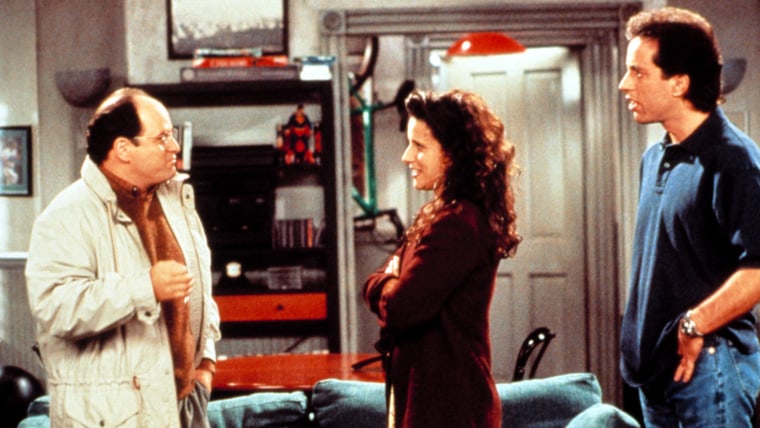 Between the coffee, the banter and the jokes, there was also mutual appreciation.
"You are the James Bond of comedy," Seinfeld told the "Veep" star. "Whatever the mission, you come in and kill it."
Seinfeld's been killing it with his "Comedians" series since 2012, and this isn't the first time he's been joined by some familiar faces from the past.
There's no doubt about it, the "Seinfeld" gang still has chemistry.
But as it turned out, the core cast didn't have chemistry with everyone else on the set.
While Seinfeld and Louis-Dreyfus were grabbing coffee, Jason Alexander, aka George, paid a visit to Howard Stern and revealed why his character's fiancée (Susan) was killed off back in the day.
"The actress (Heidi Swedberg) is this wonderful girl, and ... I love her!" he told Stern. "I couldn't figure out how to play off of her. Her instincts for doing a scene — where the comedy was — and mine were always misfiring."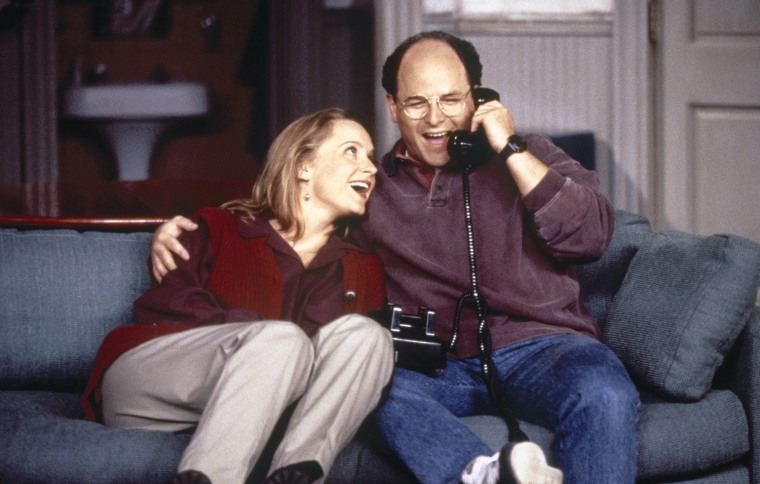 Back then, he shared his concerns with Seinfeld and Louis-Dreyfus, but they laughed it off — at least until they finally shared a scene with her.
That's when they decided death was the only option.
But after his tell-all talk with Stern, the affable actor expressed regret for sharing those details.
In addition to feeling "awful" about it all, Alexander again stressed how much he liked Swedberg personally, and even went on to offer a message to her and to "Seinfeld" fans.
"To Heidi, I personally apologize," he wrote. "You are a sweetheart. I actually launched into this on Stern to defend you. But this is why I'm not a lawyer. Now everybody, calm down and just enjoy the reruns and think, 'why did he think this wasn't working? This is great.'"
And as if all that "Seinfeld" talk wasn't enough, Seinfeld himself dropped a big reveal about the series during a recent chat with Vulture — he'd once planned to do a claymation episode, but axed it after Tim Allen did one for "Home Improvement."
"That was a huge mistake," he said looking back now. "So yeah, that's what I regret."
Follow Ree Hines on Google+.