Paul Rudd is sending his well wishes to his friend and Marvel co-star Jeremy Renner with a lighthearted video.
During an April 10 appearance on "Jimmy Kimmel Live!" Renner showed the video that Rudd recorded for him after Renner's snowplow accident on New Year's Day.
"So Rudd, who I love so much, he happened to be in town as well promoting his movie. And he came by a couple of times to the hospital, always just making my day because he's one of the funniest guys around, right, Paul Rudd? And then he sent me a video message," Renner said.
Renner then explained that Rudd made a video for him that's similar to the videos that celebrities record for fans on Cameo.
"I didn't even ask him to," Renner added. "He made a fake one, like I paid him money for a Cameo."
The clip featured Rudd holding a camera up to his face while he pretended to be a fan talking to Renner.
"Hey, Jerry, I hear you are a little banged up. Got into a fight with a snowblower, apparently?" Rudd joked. "Anyway, I just wanted to send this video. It's really from the heart, and I hope you're feeling better. It sounds like you are. Apparently, you're a pretty tough guy. So maybe I'll get to meet you one day, and wouldn't that be something?
"In the meantime, take care and take it easy for a while. And next time, maybe just let the snow melt," Rudd laughed. "Feel better, Jerry."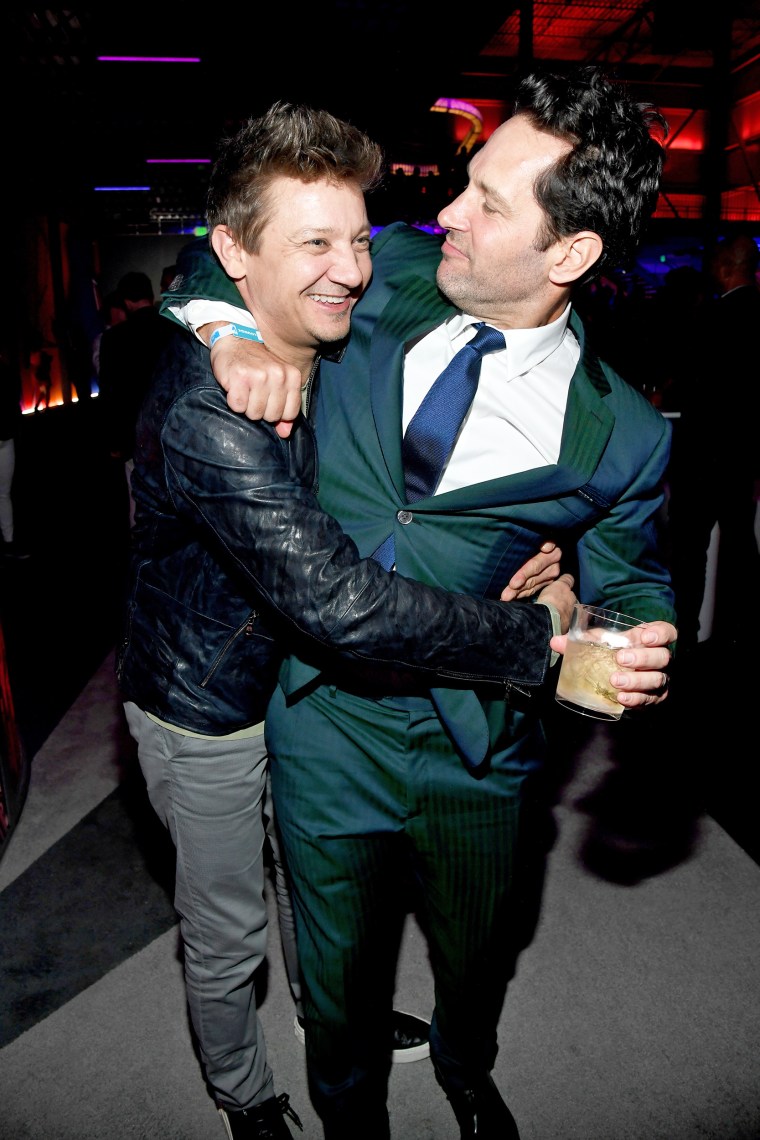 In response to the clip, Renner laughed and held up a heart sign.
Renner also talked to host Jimmy Kimmel about his accident, when he was pulled under a 7-ton PistenBully snowplow vehicle that he was operating.
Renner suffered major injuries from the accident.
"That was a very, very bad way to start the year," he said.
But after revealing he broke "35 or so" bones, Renner said he "got lucky in a lot of ways" and he "was happy" to be alive.
"I think I speak for all of us when I say, thank God, look at you, you look great," Kimmel said. "We're glad to see you here in the flesh."