When the familiar countdown chime starts during the final round on "Jeopardy!" contestants have just moments to come up with the winning answer (in the form of a question, of course).
But as contestant Choyon Manjrekar recently proved, there's more than one way to win — you can be right or you can be funny.
As it turned, Manjrekar was wrong — but hilariously so.
The clue going into the round was this: "A Christian hymn and a Jewish holiday hymn are both titled this, also the name of a 2009 Tony-nominated musical."
Manjrekar's answer, however, was this: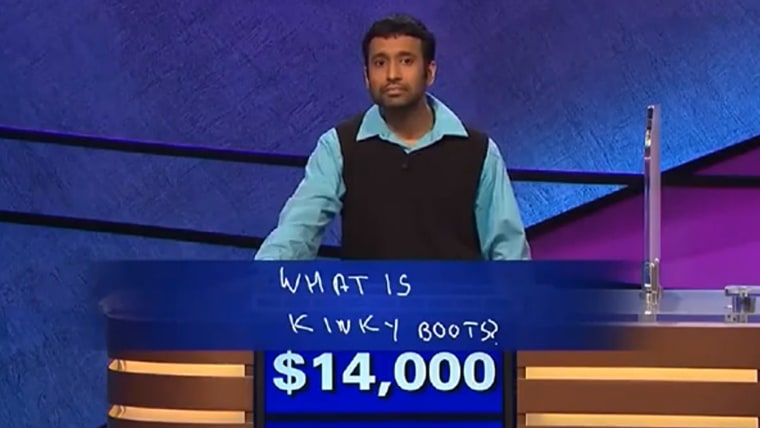 Well, he got the Tony part right! He also got lots of laughs.
For the record, "Rock of Ages" was the right answer.
It all worked out for Manjrekar in the end. In addition to winning over the audience and host Alex Trebek with his humor, he won the game despite the answer.
What a champ!
Follow Ree Hines on Google+.