In a candid conversation covering a multifaceted career, motherhood and relationships, Jennifer Lopez said she's found it difficult to find peace in the aftermath of her relationship with ex-husband Marc Anthony.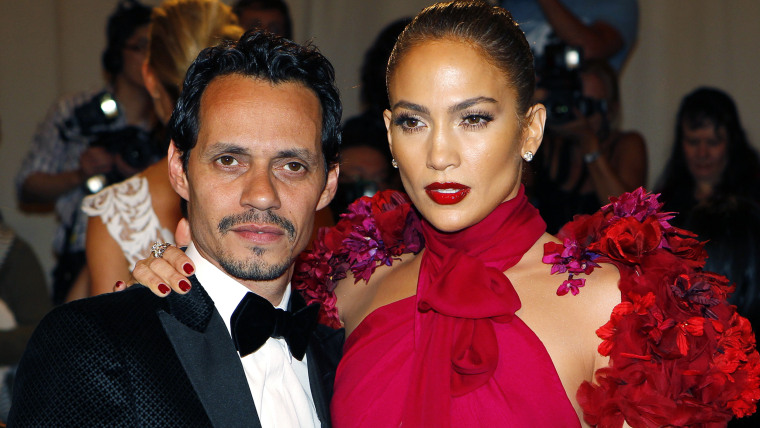 "When my marriage [to Anthony] ended, it was not easy to find forgiveness," the "Shades of Blue" star, 46, told W magazine for its May cover story, released Wednesday. "It wasn't the dream that I had hoped for, and it would have been easier to fan the flames of resentment, disappointment and anger. But Marc is the father of my children, and that's never going away. So, I have to work to make things right. And that is, by far, the hardest work I do."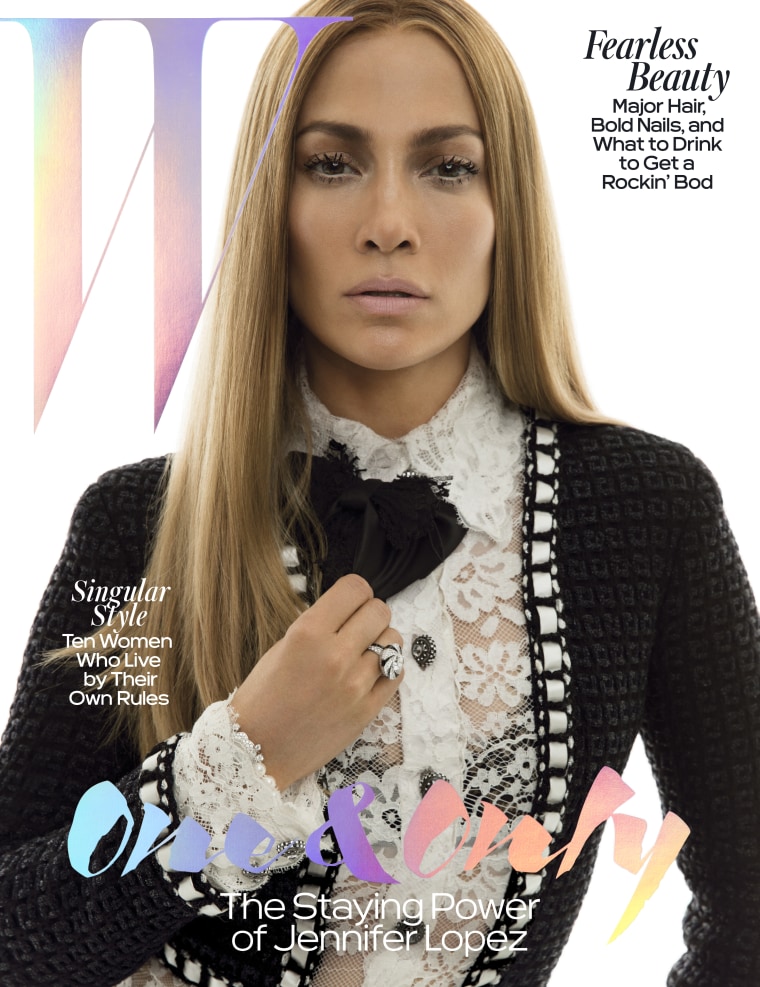 Although Lopez's career has thrived with pop hits and starring roles since the '90s, nuptials have been challenging for the multitalented entertainer.
After brief marriages to actor Ojani Noa in the late '90s, and to choreographer Cris Judd in the early '00s, she tied the knot with fellow actor-singer Anthony in 2004. But in 2011, she and Anthony announced their separation, and finalized that divorce three years later.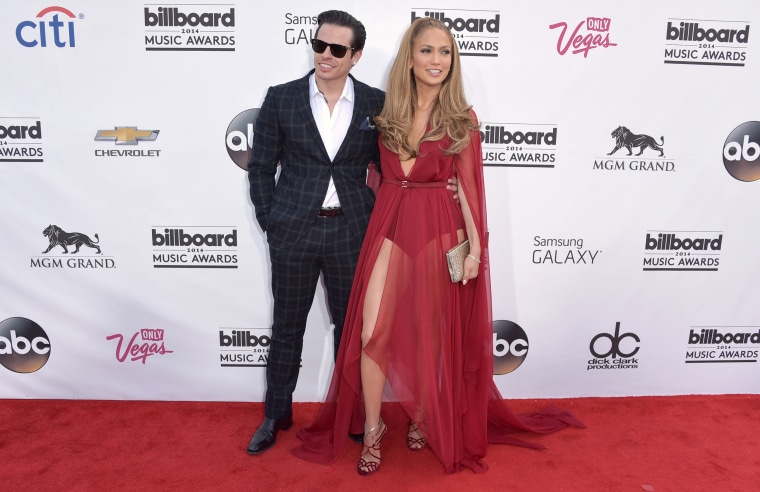 By comparison, the "American Idol" judge's relationship with actor Casper Smart has been easier — even after they took a break from dating. And despite three previous trips down the aisle, she's still not giving up on marrying the love of a lifetime.
"We got together and broke up and are now together again," she said of Smart. "I still think about getting married and having that long life with someone. I love the movie 'The Notebook.' A dream of mine is to grow old with someone."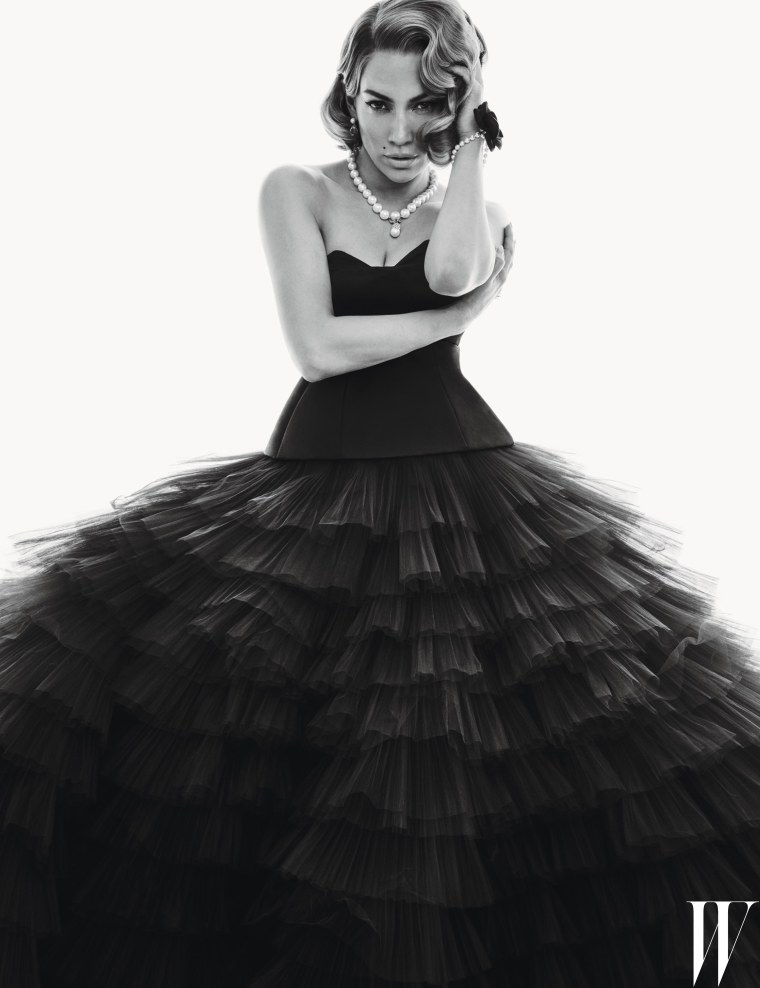 In the meantime, Lopez might just have fulfilled the dream of fans who didn't realize they'd needed to see her dramatic reading of "Baby Got Back," Sir Mix-A-Lot's celebrated ode to sizable buttocks.
But Lopez doesn't need a video to go viral to maintain her career mojo. As the W article notes, Lopez's March 1 TODAY appearance followed a guest spot on Bravo's "Watch What Happens Live" and news that "Shades of Blue" had been renewed, coincided with her final "Idol" weeks, and occurred during a hiatus for her concert residency at Planet Hollywood.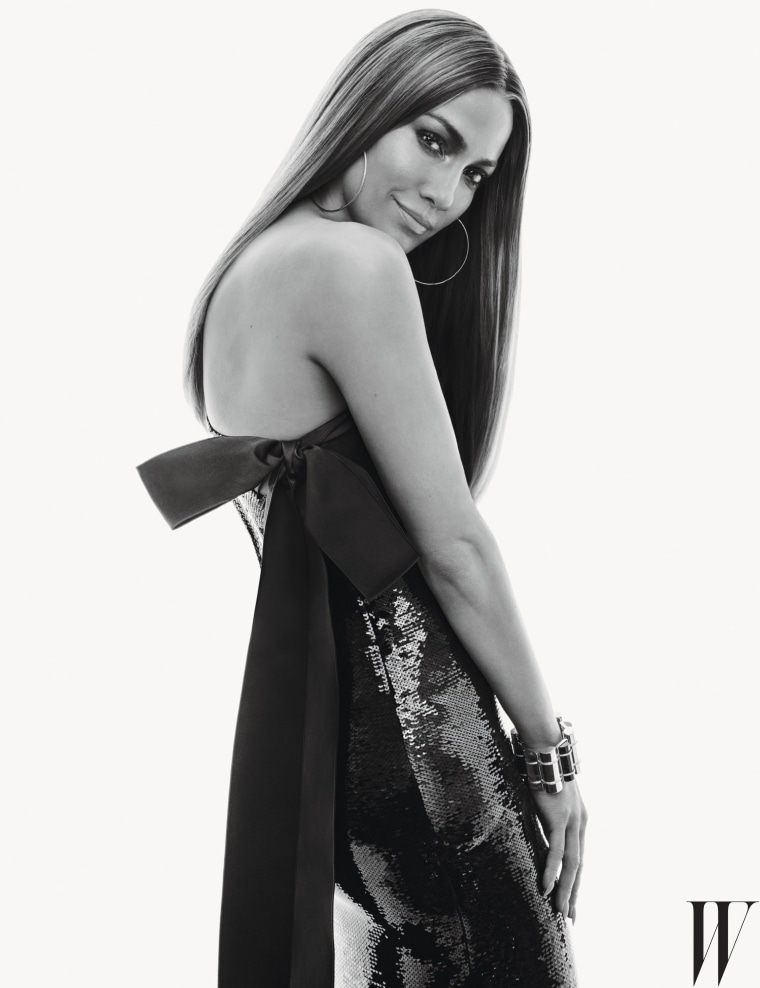 All of it, according to the magazine, prompted Matt Lauer to tell her off-camera, "I'm exhausted just looking at all that you do."
RELATED: From Fly Girl to international celebrity, Jennifer Lopez's rise to fame
Other highlights from the W cover story include her insights on:
Tenacity: "I've been in the grind and the game for a long time. At a certain point, people respect you when they see you fall down and get back up. The more you're in this life, the more they celebrate your triumphs."
Sexism: "People may now think I'm 'nice,' but they still act surprised when I'm smart. It's a man's world, and truly, people in a business setting do not value a woman as much as a man. I feel like I'm constantly having to prove myself. If a man does one thing well, people immediately say he's a genius. Women have to do something remarkable over and over and over."
Exceeding expectations: "People underestimate me. They always have, and maybe that's for the best. It's fun to prove them wrong."
Follow TODAY.com writer Chris Serico on Twitter.