Marc Anthony is mourning the loss of his beloved mother, and the other important people in his life are stepping up to comfort him, including his six children and ex-wife Jennifer Lopez.
Lopez posted a sweet photo to her Instagram account on Saturday showing Anthony surrounded by all of his children, including 9-year-old twins Emme and Max, whom he shares with Lopez.
"Just what the doctor ordered...Surrounded by love," J.Lo captioned the photo, adding in Spanish, "You rest in Peace Ginny...we'll miss you."
Also pictured alongside Anthony and the twins are Anthony's three sons Chase, Cristian and Ryan, as well as daughter Ariana, all from previous relationships.
Fans left their condolences in the comment section of the photo.
"So happy that your kids are with you Marc, love is all the medicine you need," one fan wrote. "May your mom rest in peace."
"His eyes show pain but his smile is bright," another wrote. "Probably just what he needs surrounding him at this time & always."
Days earlier, the "I Need to Know" singer had asked fans on Twitter to pray for his mother, but he did not specify why. On Thursday Anthony took to Instagram to announce the death of his mother.
"Today at 12:10pm my (family's) hero, our rock, our protector, our inspiration and now ANGEL passed away," Anthony posted. "She left in peace, accompanied by all your prayers and well wishes for which we thank you all. Mami I'm going to miss you so much!"
Although Lopez and Anthony split in 2011 after seven years of marriage, they have remained close, continuing to work together musically and coming together frequently for their twins.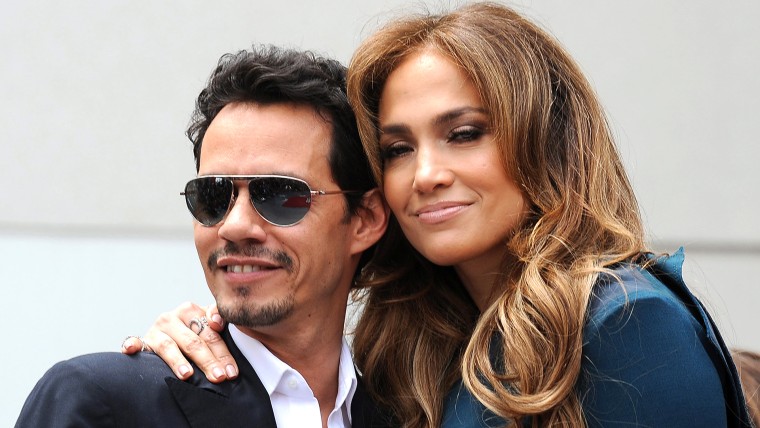 "Marc is the father of my children, and that's never going away," J.Lo told W magazine in 2016. "So I have to work to make things right. And that is, by far, the hardest work I do."
Both have moved on — Anthony, 47, has been married and divorced since he split with Lopez, while Lopez, 48, is currently dating former baseball player Alex Rodriguez. She recently posted an Instagram photo of Rodriguez and her twins posing with Rodriguez's daughters.