She's a superstar actress and singer, but Jennifer Lopez got her start as a dancer — and make no mistake, the former Fly Girl still has all the right moves.
Moves like the "washing machine on spin," the "the hot cowboy" and ... well, just see for yourself!
Lopez joined Jimmy Fallon for a "Tonight Show" dance-off Wednesday night, and the battle that ensued required both fast footwork and quick thinking.
One at a time Fallon and the "Shades of Blue" star picked phrases out of a velvet sack and improvised dances to fit them. The results? Hilarious, and in the case of Lopez, also hot!
RELATED: Jennifer Lopez gets honest about motherhood: 'I almost thought it wasn't going to happen'
The on-the-spot routines had the audiences in hysterics. But despite funnyman Fallon's best efforts with a "putting on skinny jeans" dance and a respectable "walking on a moving bus" maneuver, J.Lo was clearly in the lead.
That is, until they put the competition aside for the greater good and just got down together.
Whew!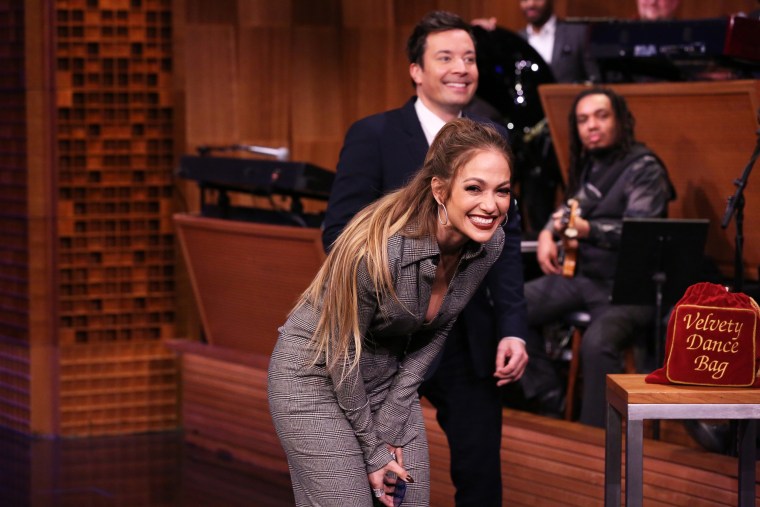 Somehow, after all that, Lopez still had enough energy to get up extra early and visit us on TODAY Thursday morning.