Jennifer Lopez swings by "Will & Grace" this week — and we've got two sneak previews that are bound to make you laugh!
More than 10 years after she first guest-starred on the original run of the hit NBC comedy, the multitalented star will appear on Thursday's episode in two separate roles: She'll play both herself and NYPD detective Harlee Santos, her character on NBC's "Shades of Blue."
Back in 2004, Lopez, 48, appeared as herself on several episodes of the show, even singing at Karen and Lyle's Vegas wedding in the season 6 finale.
On Thursday's episode, Jack (Sean Hayes) nabs a small acting job — playing a corpse in a morgue! — on an episode of "Shades of Blue."
In the first preview clip, Jack tells Karen (Megan Mullally) how he plans to use his experience on set to reunite with his BFFF.
"Your Best Famous Friend Forever who hasn't spoken to you in 10 years, changed her email, phone number and address and returned the creepy fan art you painted?" Karen asks.
"Yes, that's the one! Jenny from the Block Me on All Social Media!" Jack says happily.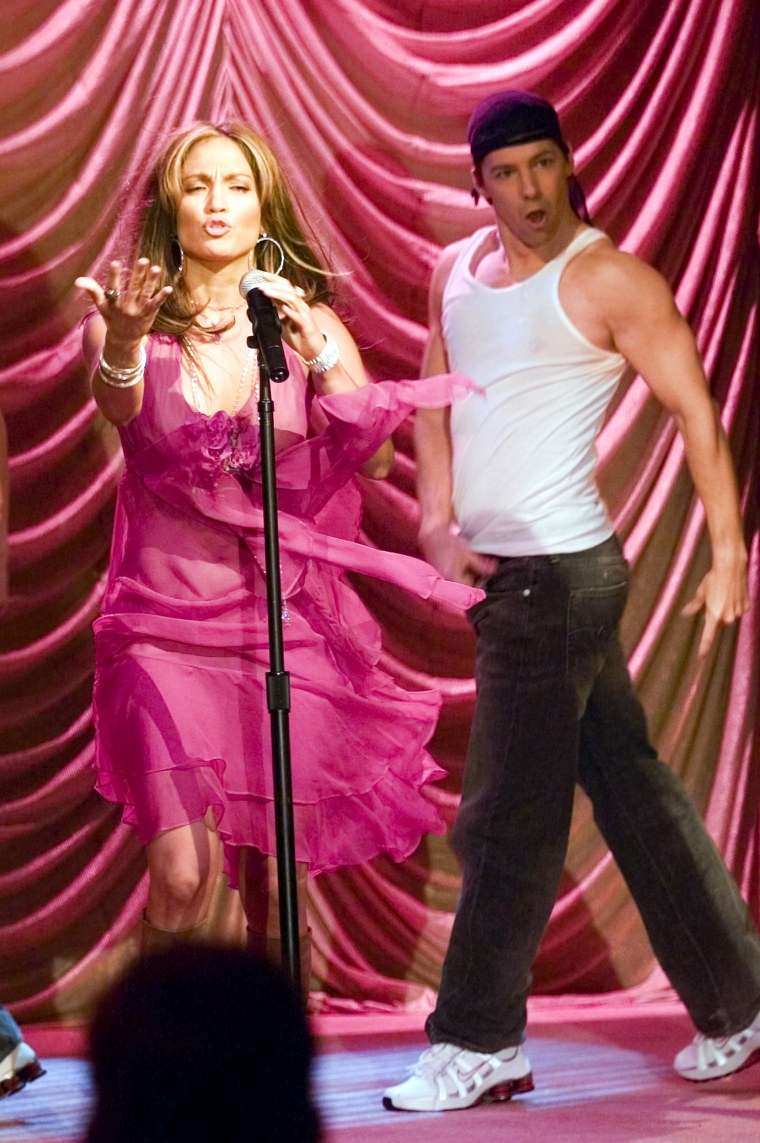 The second clip finds excited Jack breaking character in his one and only scene with his idol. Let's just say J.Lo is not impressed.
Watch the hilarious previews in the videos above!
"Will & Grace" airs Thursday at 9 p.m. ET on NBC.