If it seems like Jennifer Lopez is everywhere these days... that's because she is!
Lopez is not only closing out the final season of "American Idol" as a judge and starring in NBC's new series "Shades of Blue," but she also just started a Las Vegas residency where she'll be playing 40 shows per year for the next three years!
But when TODAY's Hoda Kotb showed to J.Lo's latest show, what happened in Vegas did not stay in Vegas — because she shared what she saw with viewers!
Te 90-minute "All I Have" spectacle, which takes place at Planet Hollywood's Axis Theater, is both intimate and jazzy thanks to a clever set design (packed with 75,000 Swarovski crystals), sparkly costumes (created with an additional 260,000 Swarovski crystals) and sizzling choreography.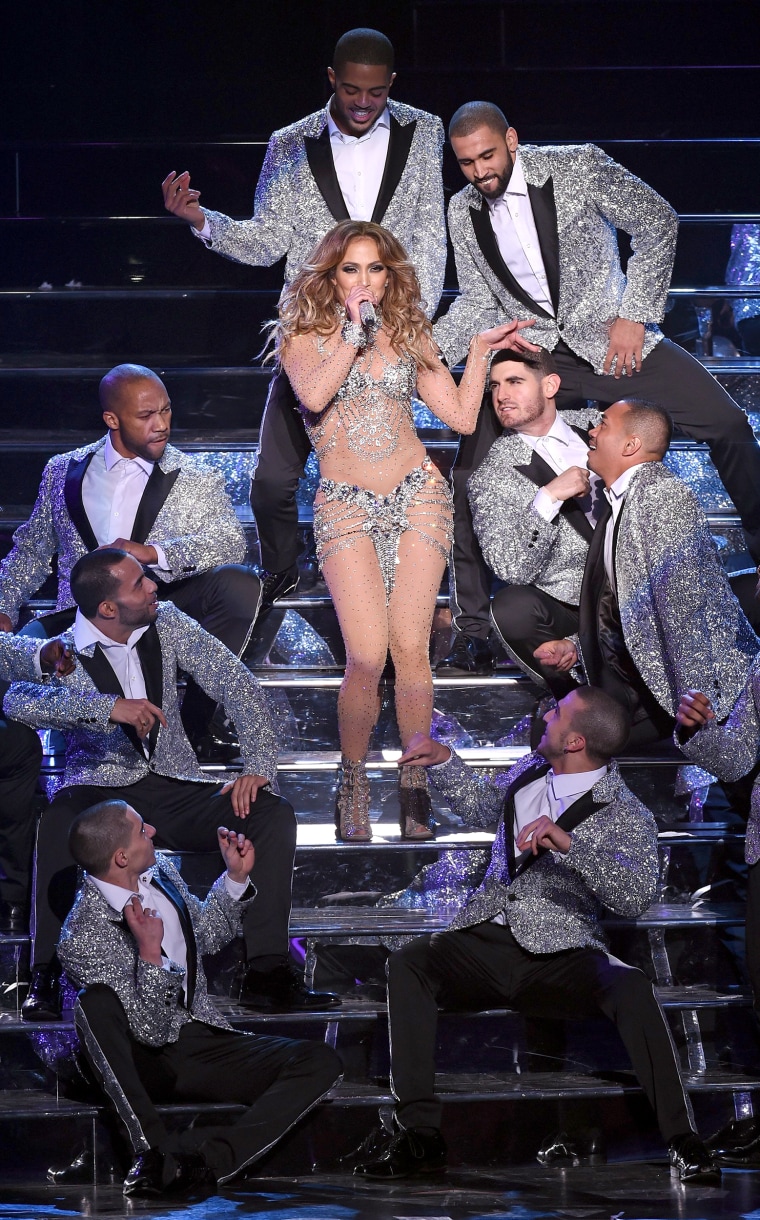 MORE: Jennifer Lopez turns 46 — and these photos prove she's never looked better
Hoda also got a look at J. Lo's dressing room, where she dropped off flowers and a note, met the singer's vocal coach Stevie Mackey, and even learned to bust a few movies for "On the Floor" — which Hoda performed onstage (though not with J. Lo, alas).
When Hoda complimented her after the show, the 46-year-old performer said she wanted to live up to expectations. "The name of the show is 'All I Have,' so I wanted to give everything," she said.
And it sounds like she did, adding that she was pretty hyped up from all the exercise. "It feels amazing," she said. "I feel like I've been through like an hour and a half of cardio."
But perhaps one of the funniest moments came from a moment where J. Lo wasn't around: this hilarious photo of Rebel Wilson, Justin Bieber and Kelly Osbourne... and one familiar photo bomber in the back!
Good times all around.
(Sponsor Content: Las Vegas Convention and Visitors Authority and Caesars)
Follow Randee Dawn on Twitter.