Melissa McCarthy may be best known for her comedy skills, but with a little inspiration — and more than a little alcohol — she's one heck of a dancer, too.
Or at least that's what the "Life of the Party" star thought.
However, a recent dance-off with former Fly Girl Jennifer Lopez at Ellen DeGeneres' 60th birthday bash proved that even when McCarthy's moving to the music, she gets big laughs.
J.Lo stopped by TODAY Wednesday morning and McCarthy joined her for a hilarious waltz down memory lane.
"First of all, I see you and I immediately go, 'I'm excited!" McCarthy recalled of that faithful night. "I'd had maybe three drinks — I'm not going to lie you, by three, I mean more than that — and ... I love dancing so much!"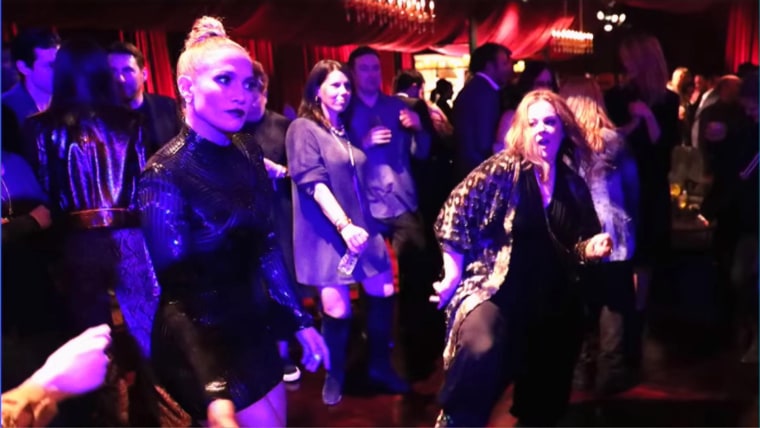 So much that she couldn't let an opportunity to get down with the "World of Dance" judge pass her by.
"I had one shot with this one," she said gesturing to Lopez. "I literally lose my mind, and I'm like, 'If I get hit by a bus tomorrow, I am dancing with Jennifer Lopez tonight.'"
And so she did! Sort of.
"It was awesome," Lopez laughed. "Amazing! We had the best time, honestly. She took me around the party. We knocked people down!"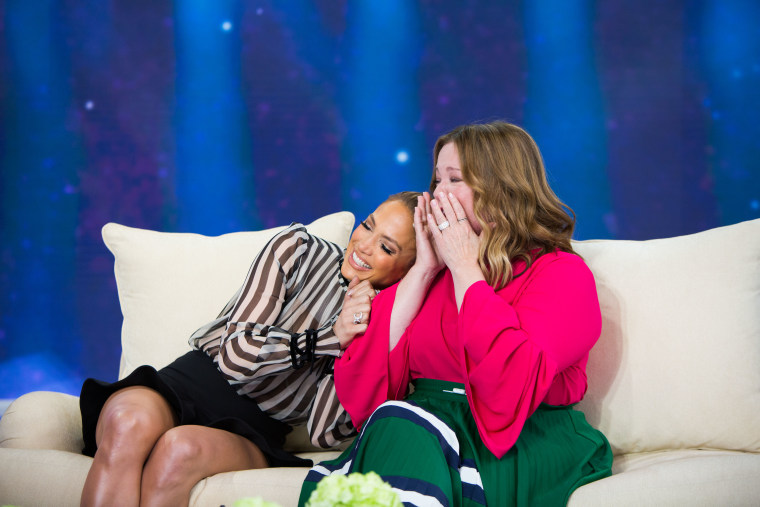 Yes, McCarthy's routine came complete with shoves.
"I was like a bouncer," the actress explained, shaking her head. "'Get out of the way! Jennifer Lopez is coming through!' I'm like, 'Why am I yelling at people?!' ... She did not ask for me to do that."
But make no mistake — McCarthy's moves still impressed her pal.
"That's the thing about dancing," Lopez said. "That's why I love 'World of Dance.' People love to dance, and people love to watch dance. It's joy; it's emotion; it's awesome."
Besides, as far as McCarthy is concerned, she put on a Fly Girl-worthy performance herself.
"When there's no mirrors, when (Jennifer's) dancing, I'm looking at her, thinking, 'It looks like we're doing the same thing!'" she said. "As long as there's no mirror, I can tell myself, 'This is very similar.'"