Jennifer Lopez and Marc Anthony are apparently the best of exes.
But when they shared a kiss onstage at the 17th annual Latin Grammy Awards Thursday night, we confess even we were surprised by the affection.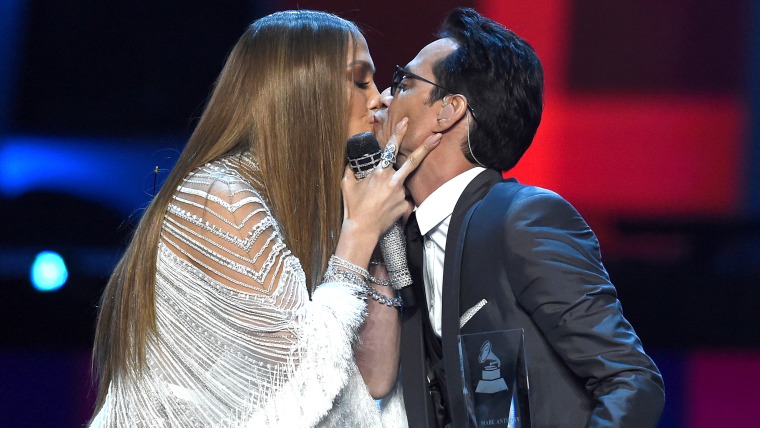 RELATED: Jennifer Lopez and Marc Anthony together again? See what reunited the exes
Anthony was being honored as person of the year, and performed a medley of his tunes. Lopez joined him later to duet on "Olvídame y Pega la Vuelta" (which loosely translated means "Forget Me and Go Away"), a song originally performed by Pimpinela.
It was the first time Lopez had performed at the Latin Grammys.
She had nothing but good things to say about him from the stage, reported Billboard. "Marc is a living legend. He is a magical and pure artist giving away classics that will stay forever. He will always be many things in my life."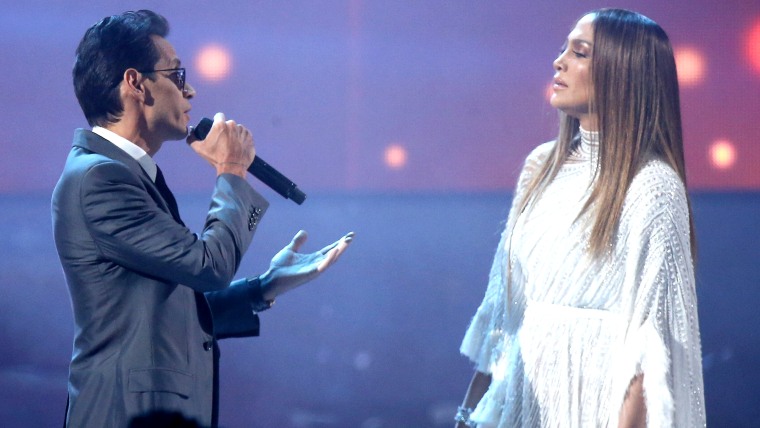 And then, after the "rowdy" audience called for it, the pair smooched!
Anthony and Lopez married in 2004, and divorced 10 years later, and are parents to 8-year-old twins Emme and Max. (On Friday afternoon, E! News reported Anthony and wife Shannon De Lima have separated after 2 years of marriage.)
RELATED: Jennifer Lopez on split with Marc Anthony: 'It was not easy to find forgiveness'
This wasn't the first time in recent memory that Anthony and Lopez have shared the stage, though: she surprised fans at his show at Radio City Music Hall in New York in August by joining him for a duet.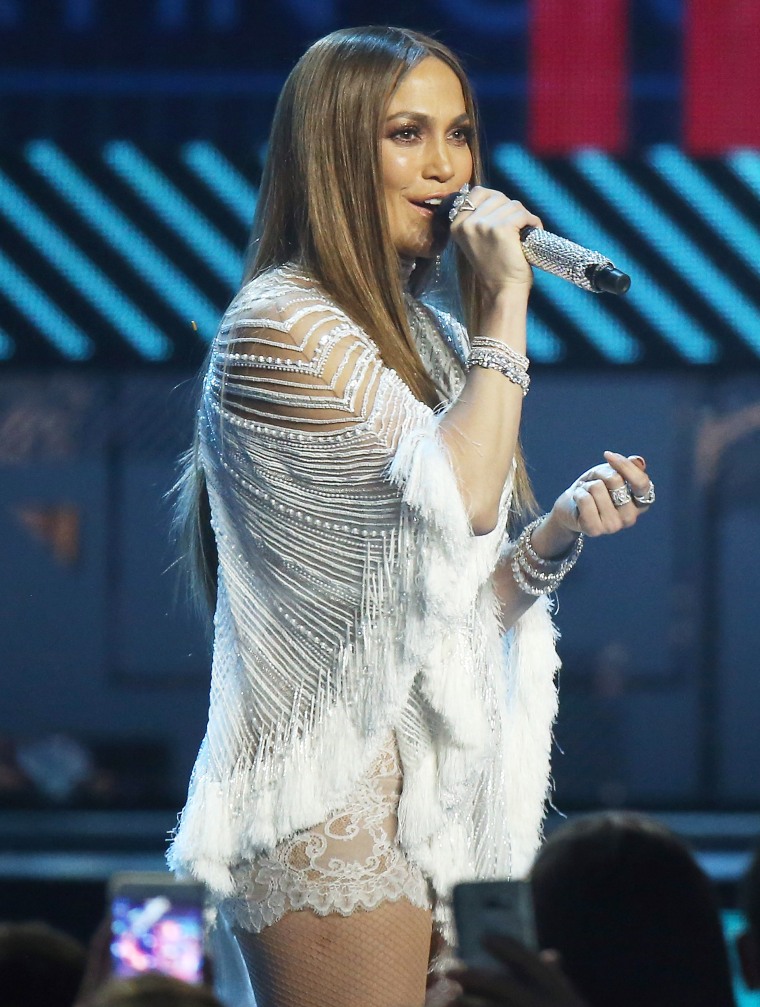 Here's hoping there are many more such surprises in our (and their) future!
Update: It was reported Friday afternoon that Marc Anthony and wife Shannon De Lima have separated. This story has been updated to reflect that report.
Follow Randee Dawn on Twitter.