Jennifer Lopez accepted the Michael Jackson Video Vanguard Award — the MTV Music Awards' biggest honor — on Monday night by thanking her "twin soul," boyfriend Alex Rodriguez, and her 10-year-old twins, Max and Emme.
The 49-year-old singer and actress accepted the honor, gushing, "You know I grew up on MTV. And this is really like a tremendous honor for me. It has been an incredible journey of dreaming my wildest dreams and then watching them come true."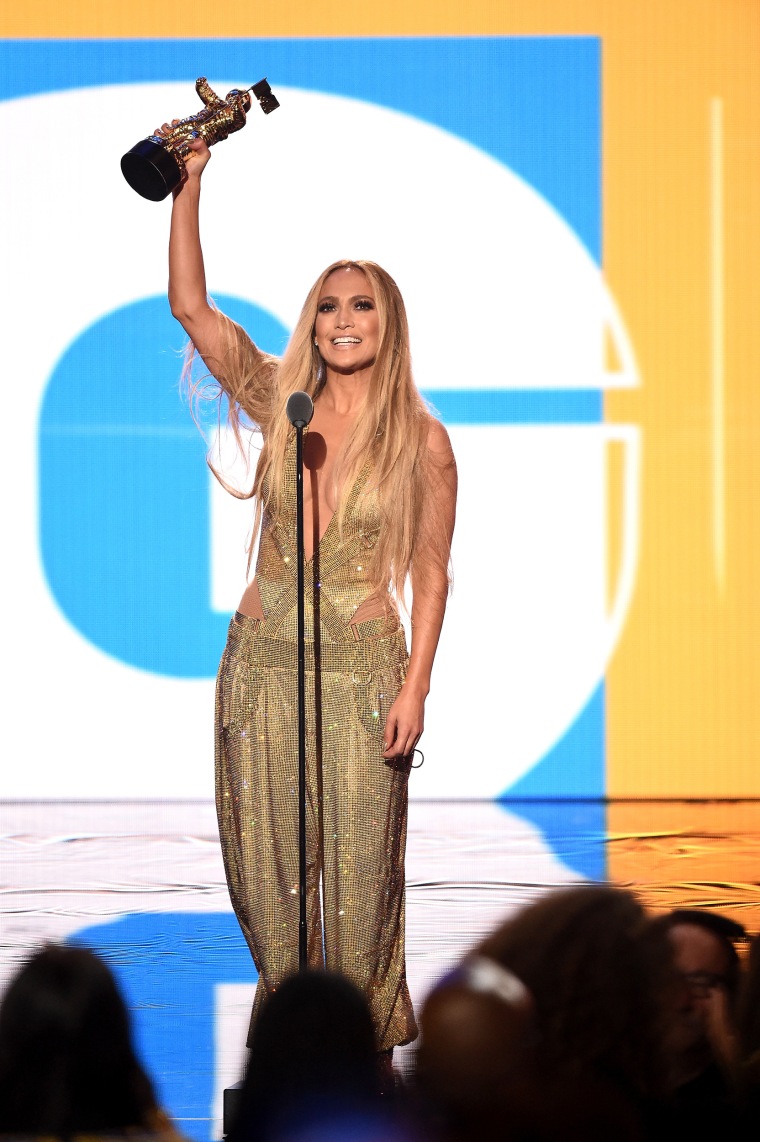 The first Latin artist to win the prestigious award, Lopez now joins the ranks of music luminaries including David Bowie, Beyonce and Pink.
As Rodriguez sat in the audience with his and Lopez's children, and Lopez's mother, Lupe, the "Jenny From The Block" singer shared that people once tried to stop her from pursuing careers in both music and acting.
"I was always a person who was like, 'Why not?' Why not?'" she said, laughing. "So, I kind of had to forge my own path and make my own rules. And I was obsessed like that and I liked it that way for a while. Just working and working and working."
"But it wasn't until I had two little angels come into my life that everything changed," said the star, referring to her children. "I knew I had to be better. I know I had to go higher. I knew I had to be stronger than I had been before."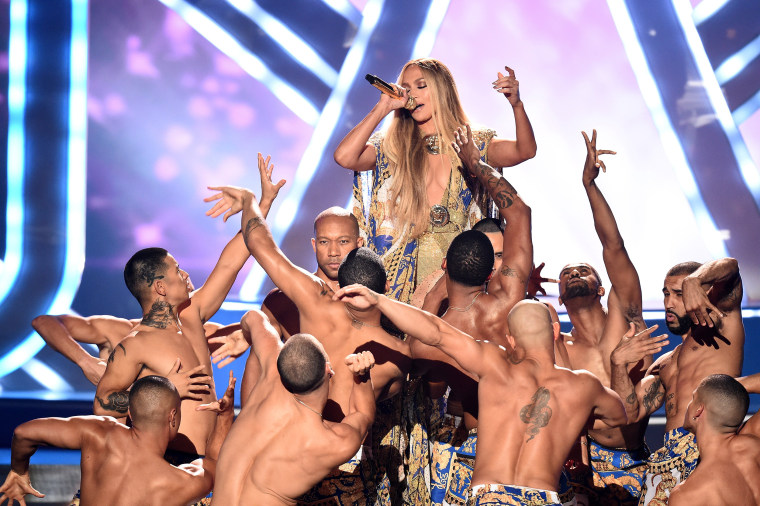 Because of her "unconditional love" for her children, Lopez said, she was able to see her career and her life path clearly. "So thank you, Max and Emme," she said, "There's so much more to do and I know in my heart that the future is even brighter than anything I could have accomplished up until now because of you."
Lopez also thanked her mom, who sat beaming with Emme in her lap, and saved special words of gratitude for Rodriguez himself.
"Alex," she said as the audience cheered. "You're like my twin soul. We're like mirror images of each other."
"My life is sweeter and better with you in it because you make me realize that every day, the sky is not the limit," she said. "The universe is infinite and so is what we can accomplish together with love and trust and understanding. There is so much to do to experience and there is no one I'd rather to it with, baby."