Seeing Jennifer Lawrence walk through the door on any day would be a huge treat. But on Christmas Eve?!
That might literally be a dream come true.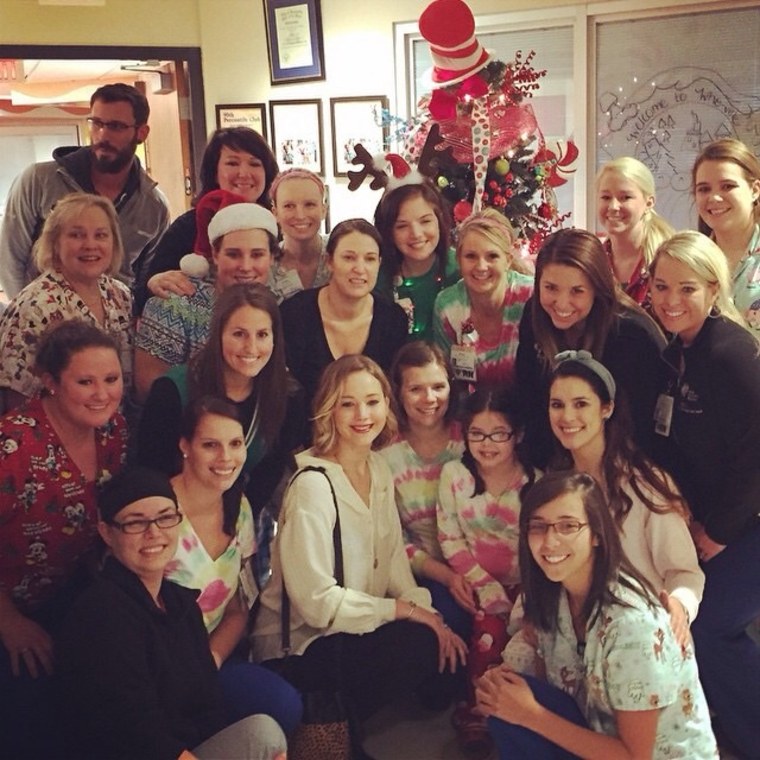 And sure enough, the Hunger Games star delighted dozens of kids today during what is becoming her annual holiday visit to Kosair Children's Hospital in her hometown of Louisville, Ky.
Home for the holidays herself, Lawrence posed for a number of pics, some with little ones too ill to leave their beds let alone leave the hospital for Christmas. And judging from the photographic evidence that couldn't be contained once Twitter and Tumblr got a hold of it, kids of all ages loved having J.Law around.
Kosair hasn't shared any details yet from the Oscar winner's low-key visit, but Lawrence looked very happy to be there. Her parents ran a children's day camp and she has talked about working for them as an assistant nurse during the summer while growing up.

"It's impossible to shock me or gross me out," she told the Los Angeles Times in 2010.
Lawrence met with Kosair's young patients last year, too, after which the hospital tweeted, "Thank you for visiting the kids yesterday. We know it meant a lot to them and brightened their day."
The same obviously goes for Christmas 2014.