Jennifer Lawrence is full of surprises — and few fans could've predicted the immensely likable actress's crush on curmudgeonly comedian Larry David.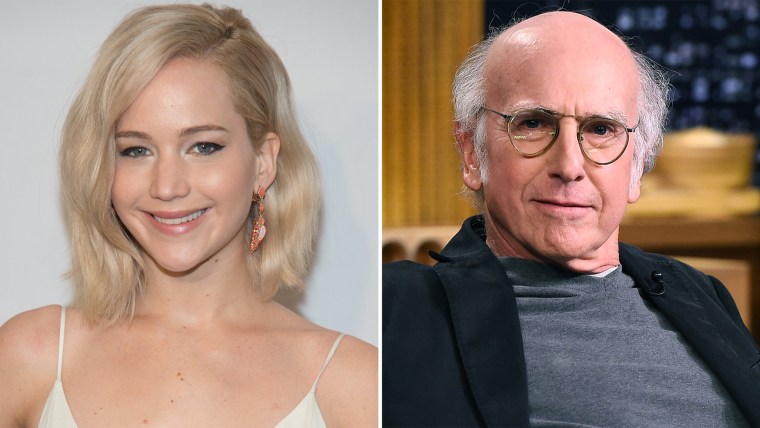 "I gave Larry David my number and he never called me," Lawrence revealed in the February issue of Glamour, adding, "I love that he didn't call me. It makes him so much hotter."
The 25-year-old Oscar winner has had a thing for the 68-year old "Seinfeld" co-creator for quite some time. Lawrence previously professed her attraction to David in a 2014 Vanity Fair interview.
"I'm in love with him, and I have been for a very long time," Lawrence said. "I worship Woody Allen, but I don't feel it below the belt the way I do for Larry David."
Ever wondered who else A-listers secretly harbor feeling for? Keep reading to see what other stars have their fellow celebrities smitten.
Kirstie Alley is "riveted" by Jennifer Lawrence.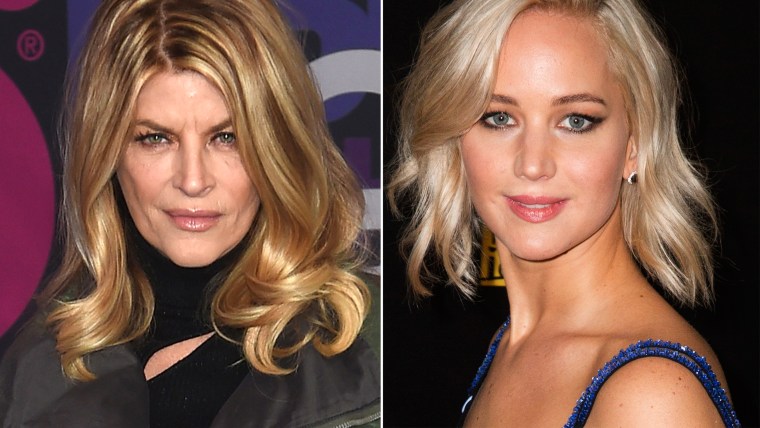 "I love Jennifer Lawrence. I'm obsessed with Jennifer Lawrence," the "Cheers" actress recently revealed on TODAY. "I just am riveted. I really am a stalker groupie. If I ever was around her, I would touch her. ... It definitely is [the first time I've had this kind of crush] on a girl."
Martha Stewart has a killer crush on Christian Bale.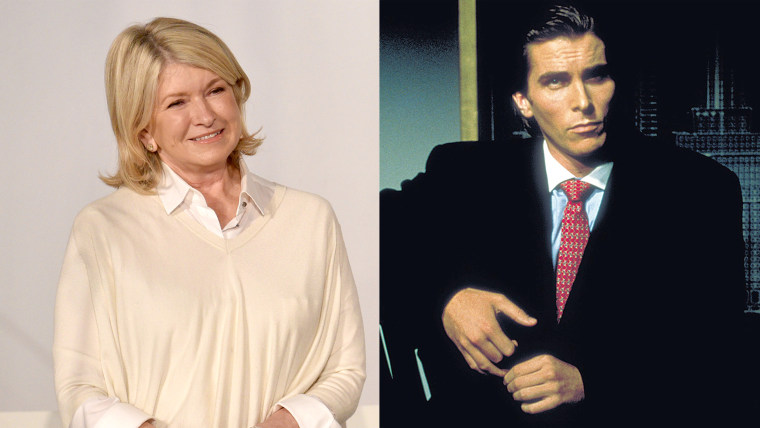 "My latest crush is Christian Bale," the domestic diva told TODAY in 2014. "I just watched 'American Psycho,' where he looks really good. And then I watched 'American Hustle,' where he looks really bad. He got a potbelly for 'American Hustle.' That would have been a good time for him to eat at my house, but he might be on a diet now. I don't think eating is exactly what I want to do with Christian Bale."
Diane Keaton would marry Channing Tatum.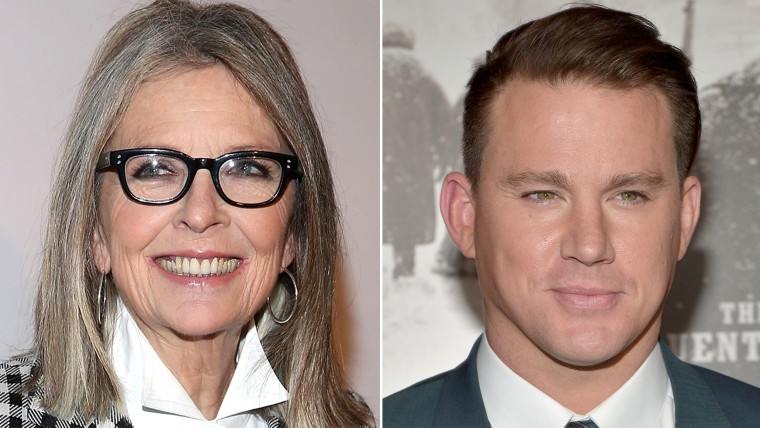 Keaton has been linked to many Hollywood A-listers — Woody Allen, Al Pacino, Warren Beatty and Keanu Reeves — and has never tied the knot. But the 70-year-old Oscar winner revealed to Ellen DeGeneres last year that Channing Tatum is her dream husband.
Lucy Hale has a hankering for Steve Carell.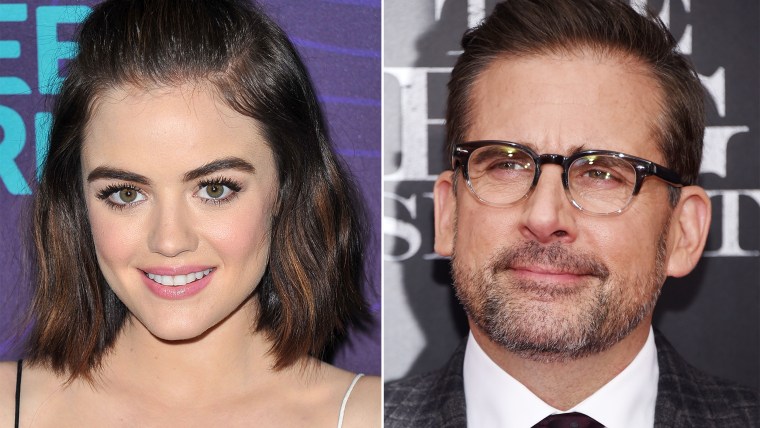 The "Pretty Little Liars" actress got right to the point in a 2013 tweet: "Steve Carell is my dream man. That's all."
Colin Farrell called Eileen Atkins "the one that got away."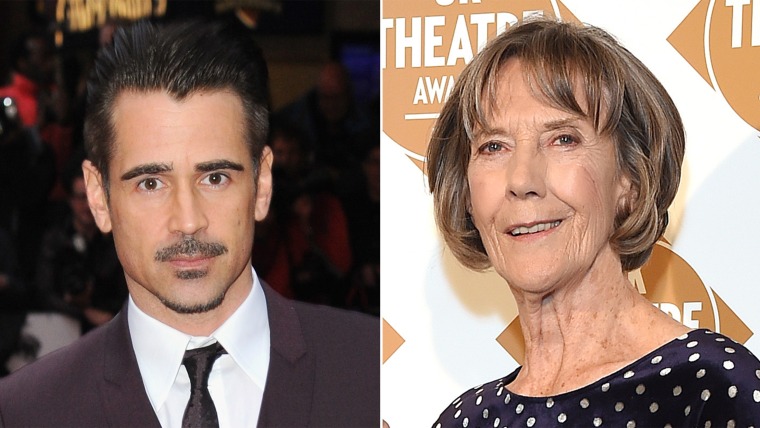 Colin Farrell declared on BBC television in 2008 that he was turned down by 70-year-old actress Eileen Atkins when he was 28. "I gave it all that I was worth, and she wouldn't have any of it," Farrell said. "She's an incredibly attractive woman."
Helen Mirren furiously crushes on Vin Diesel.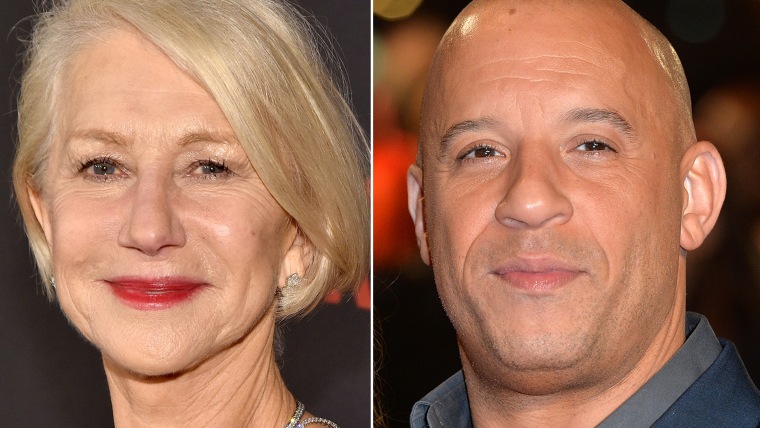 "I'm a huge fan of Vin Diesel," Mirren revealed on "Late Night with Seth Meyers" in 2015. "After watching him give a speech at some ceremony, I thought he's so smart, and so funny, and so cool and I just sort of fell a little bit in love with him right there and then." Addressing the "Furious 7" star, she added, "I love you! You don't know who I am, but I love you!"
Ryan Reynolds adores Helen Mirren.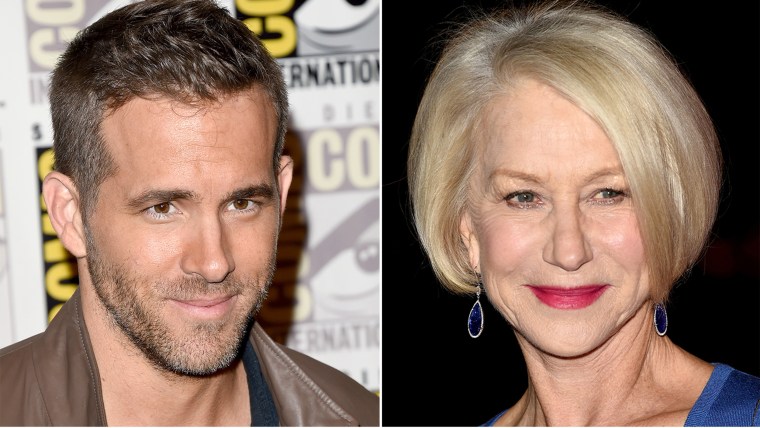 Ryan Reynolds' stunning wife Blake Lively took to Instagram to out her 39-year-old husband's admiration for the stunning 70-years-young Helen Mirren. Posting a photo of the pair gazing into each other's eyes on the red carpet of their film "Woman In Gold," Lively wrote, "Should I be concerned that my husband never looks at me this way?"
Kristen Stewart is devoted to Harrison Ford and Amy Adams.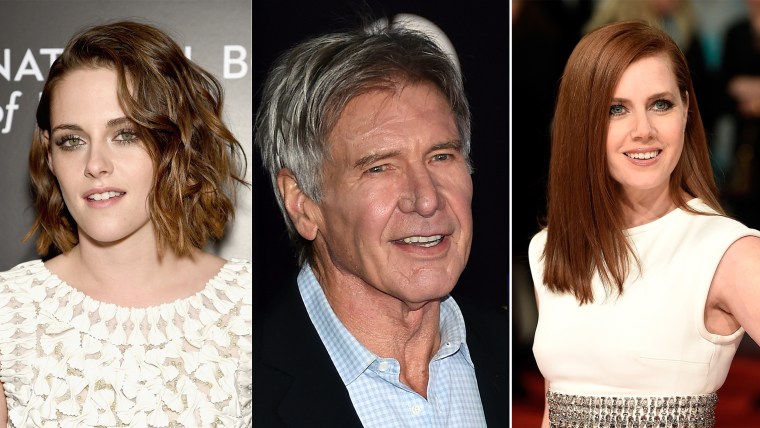 "Twilight" star Kristen Stewart revealed her dual crushes to W magazine. "I used to have a huge thing for Harrison Ford," Stewart shared. "But Amy Adams, man, she's my favorite actress right now. I have a total crush on her because I got to work with her."
Meryl Streep has a weakness for Will Ferrell.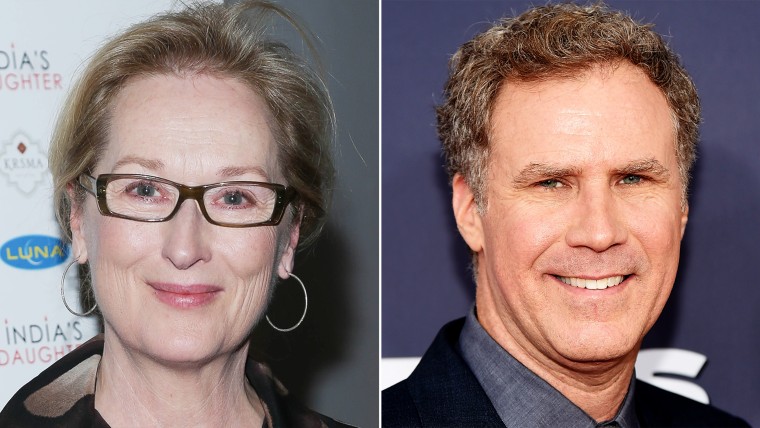 "The movie that makes me cry is 'Anchorman'," Streep gushed to W. "I have the biggest crush on Will Ferrell. I love him in every film he does. I mean Ryan Gosling could be my child. I'm not going to have a crush on a child. Will Ferrell is a man."
RELATED: These 9 celebrity couples shared on-screen romance in films