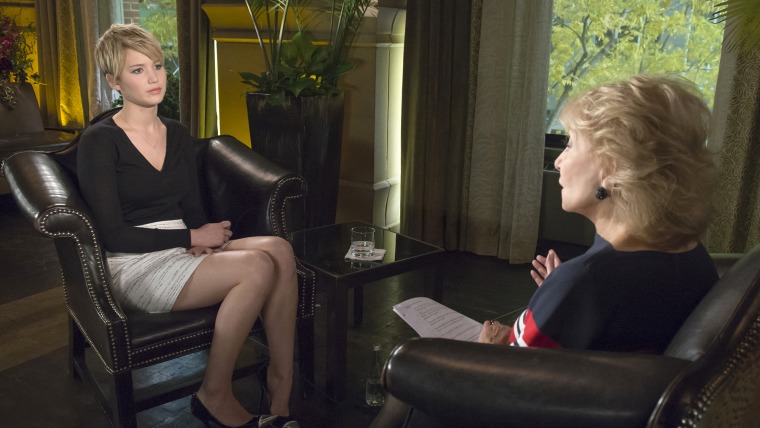 No fat shaming around Jennifer Lawrence! The "Catching Fire" star told Barbara Walters that "it should be illegal to call somebody 'fat' on TV."

Lawrence, who is part of Walters' "10 Most Fascinating People of 2013" TV special, told the veteran interviewer, "The media needs to take responsibility for the effect that it has on our younger generation, on these girls that are watching these television shows, and picking up how to talk and how to be cool."
The Oscar-winning actress — who has also been named one of People's Most Intriguing of the year — has been on the receiving end of size-related comments, particularly in relation to her playing Katniss Everdeen in the "Hunger Games" series. Critics suggested her "womanly figure" with "lingering baby fat" on it didn't match the image of a starving teen in a dystopian society.
"In Hollywood, I'm obese," she told Elle magazine in its December 2012 issue. "I'm considered a fat actress. I'm Val Kilmer in that one picture on the beach."
Now, she told Walters, she's taking a stand. "If we're regulating cigarettes and sex and cuss words because of the effect they have on our younger generation, why aren't we regulating things like calling people 'fat'?"
"Barbara Walters Presents: The 10 Most Fascinating People of 2013" airs Dec. 18 at 9:30 p.m. on ABC.