Jennifer Lawrence recently commemorated her love of water with a tribute that can't be washed away — no matter how much she might like to do just that now.
While spending time with the family of "Hunger Games" co-star Liam Hemsworth, the always-affable actress decided to get inked.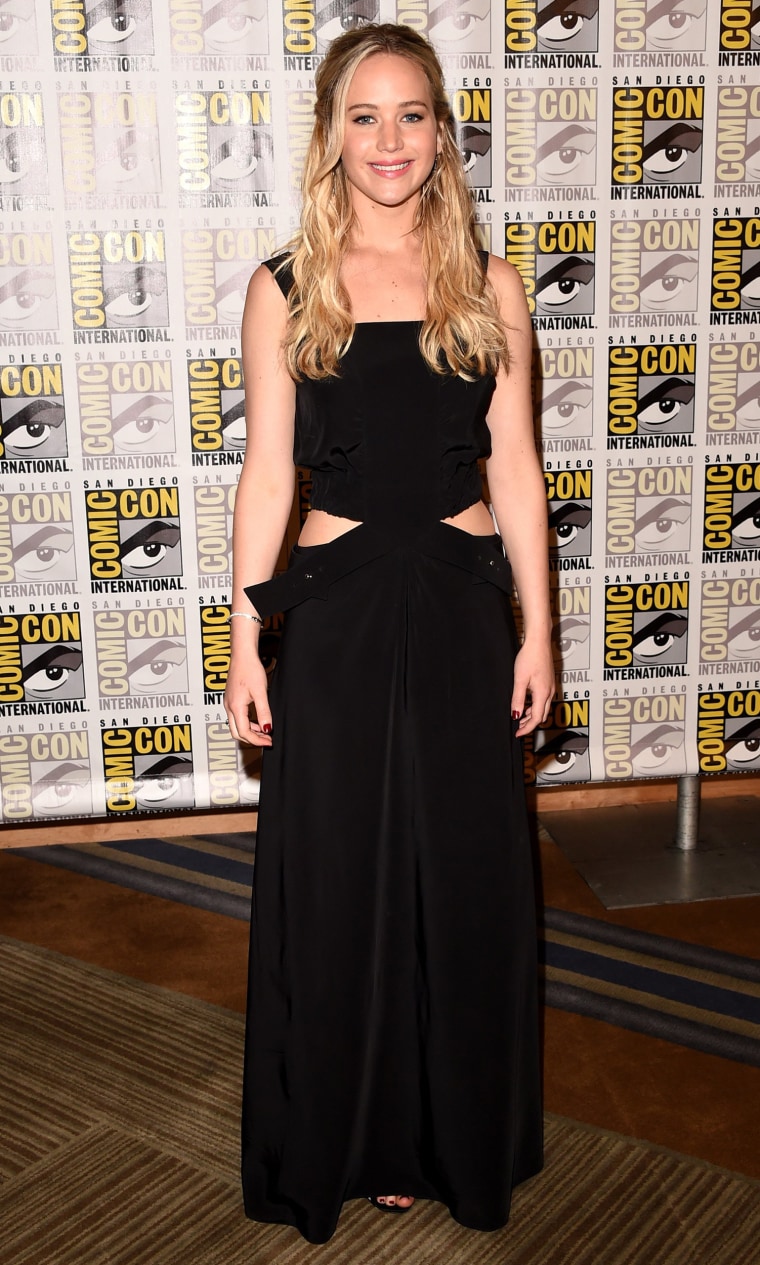 "It's just like, I was with Liam's family and everybody was getting tattoos and I was like, 'Well, I'm always going to need to be hydrated, so I guess I should just get an H2O on my hand,'" she told HitFix during a Comic-Con chat.
And so she did! The act, which she now cheekily calls "watered-down rebellion," resulted in a tiny, rosy "H20" on her right hand.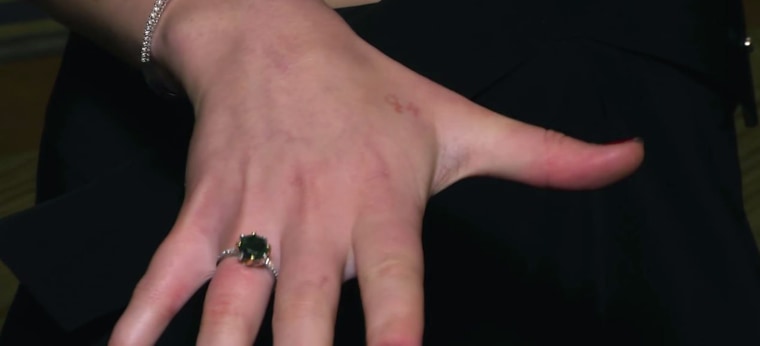 But the shorthand for the chemical formulation of water wasn't tattooed quite right — and, yes, she knows it.
"By the way, I know that the two is high and [in] H2O the two is supposed to be low," she explained. "I should've Googled it before I got it tattooed on my body forever."
Now it reminds her to drink up and plan ahead!