Hollywood is responsible for some unexpected pairings. But while we've heard a lot recently about the blossoming friendship between Jennifer Lawrence and Amy Schumer, we didn't know they would be one of the highlights of this year's Golden Globes.
And then they took the stage. "Hi, I'm J.Law," said Lawrence.
"And I am A.Schu," said Schumer, who made it sound like "a shoe." (Bless you!)
They were only up there to introduce clips from their two films "Joy" and "Trainwreck," but the pair took their shared moment in the spotlight and ran with it (and got bleeped in the process).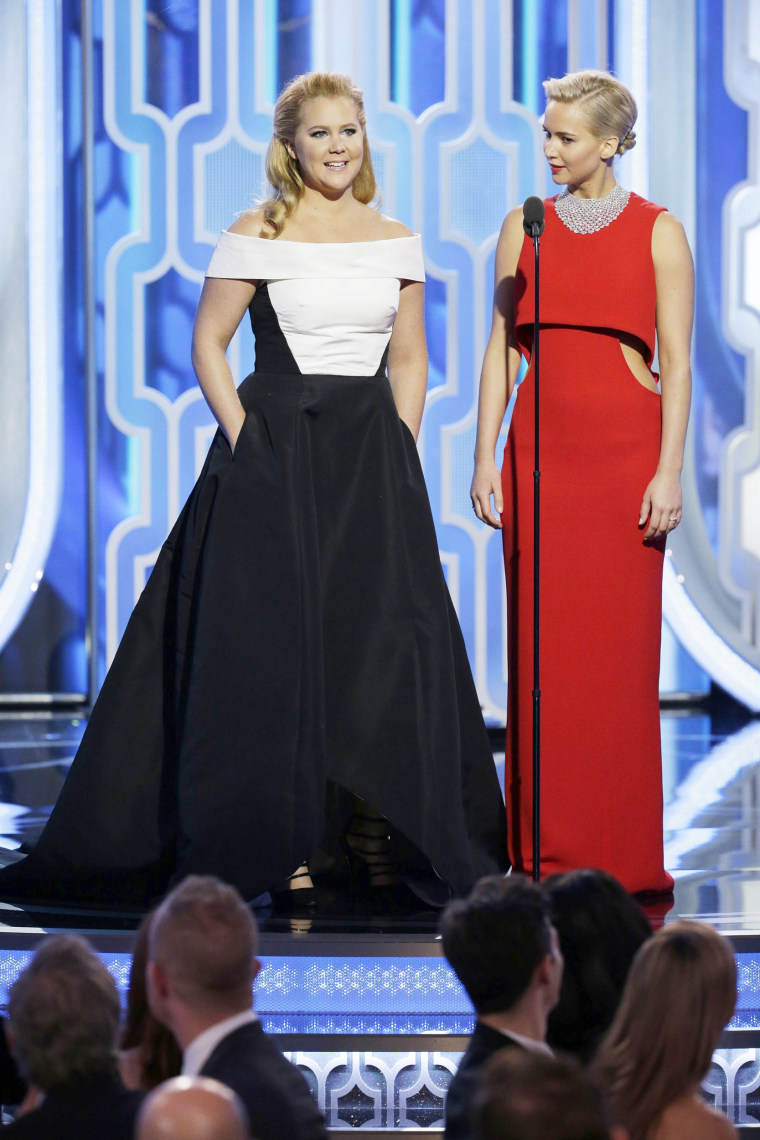 "Maybe you'll get a celebrity couple nickname!" suggested Lawrence.
"Oooh, like AmesTomHardy," said Schumer.
"It has to be real couples, not just people you want to have sex with," suggested Lawrence.
"Oooh, like AmyAllTheHemsworthses," said Schumer.
"Yeah, that's great, that's fine," capitulated Lawrence.
Together, they were adorable, and clearly meant to share screen time together. And we're not the only ones who loved them:
Perhaps we can even find them a job as awards hosts? In fact we'd love to see them emcee the Globes in 2017:
Hey, it could happen!
Follow Randee Dawn on Twitter.