"The Voice" is giving fans something to sing about.
Kelly Clarkson and Jennifer Hudson took over each other's Instagram accounts to reveal that they'll both be sitting in those red coaches' chairs for season 15 of the hit NBC reality singing competition. And if there were a reality contest for best announcement, they would have already won for their twin videos.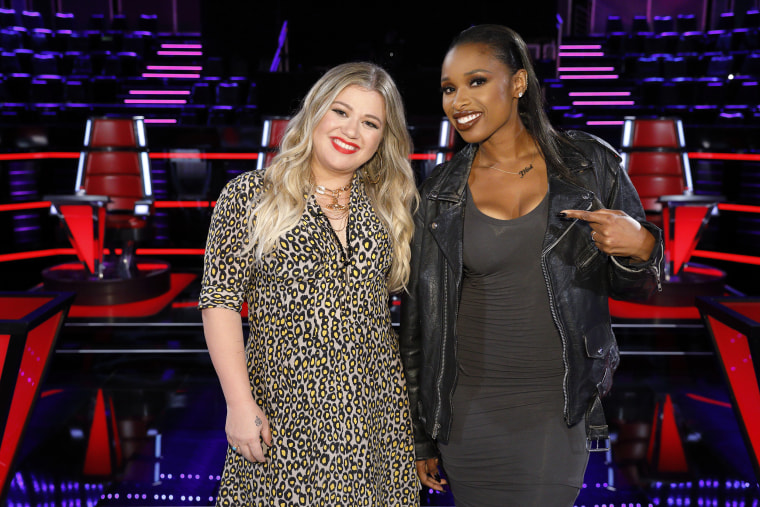 "Hey guys, Kelly don't know, but I snuck and stole her phone.... Guess who's coming back to 'The Voice'? Me! With my girl, Kelly!" Hudson said in a video uploaded on Clarkson's Instagram, then breaking out into her friend's signature hit, 'Since U Been Gone.'"
Clarkson returned the favor, crooning a line from Hudson's "Spotlight."
Clarkson clearly enjoyed her turn in the turning chair this season, which hits the semifinal round on Monday, and Jennifer Hudson coached during season 13. She'll be taking the seat vacated by Alicia Keys.
The close friends both started their careers years ago on "American Idol," making them perfect fits as mentors to a new generation of hopefuls. (Clarkson won that show's first season; Hudson competed two seasons later.) So, they have both the experience and the lungs to compete with "The Voice" mainstays Adam Levine and Blake Shelton.
And they didn't waste anytime firing the first salvo at their opposition.
"The girls against the boys, y'all," said Clarkson in her video. "We're coming after you, Adam and Blake! We're friends, but we're future frenemies."