Jennifer Garner is opening up about her faith, revealing how her latest movie inspired her to return to church and make it a weekly ritual for her children.
The "Miracles from Heaven" star said she grew up going to church every Sunday, which she admitted "did seem strange" after she moved to Hollywood.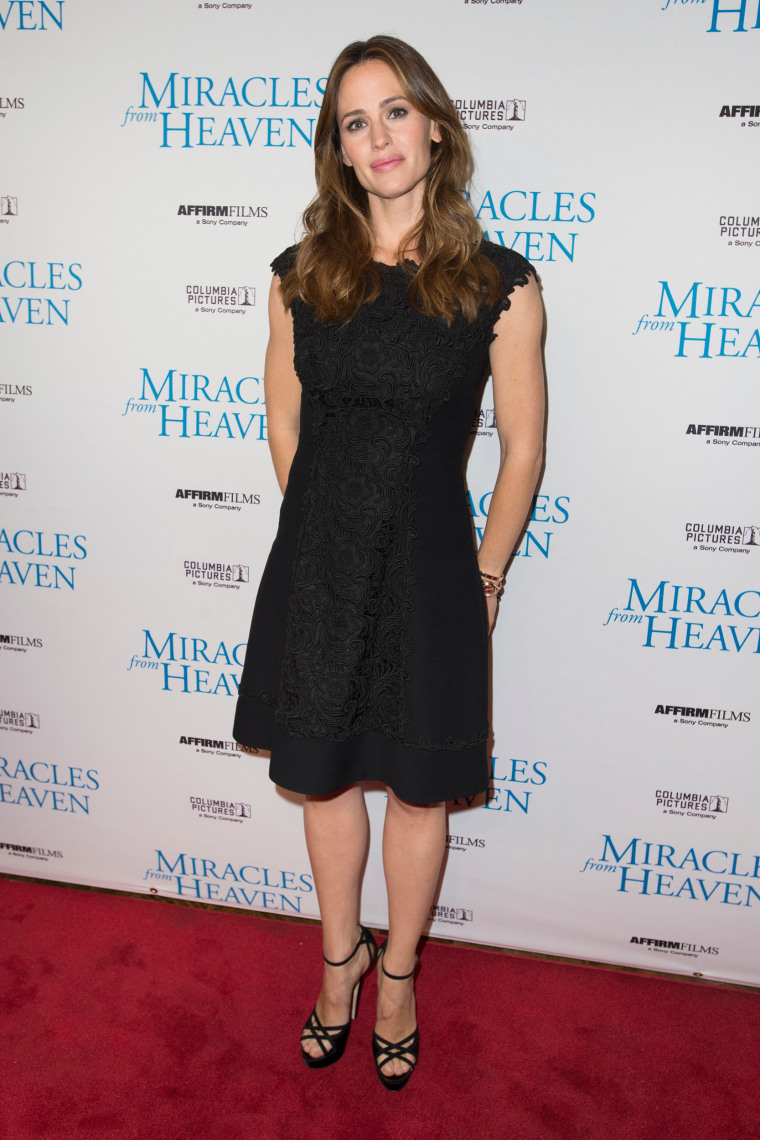 "When I did move to L.A., it wasn't something that was just part of the culture there in the same way, at least in my life. But it didn't mean that I lost who I was," she told "Good Morning Texas" during an interview earlier this week to promote the film.
While shooting the movie, Garner said she was encouraged to talk to her three kids about faith and religion.
RELATED: Family talk brings Jennifer Garner to tears on TODAY
"There was something about doing this film and talking to my kids about it and realizing that they were looking for the structure of church every Sunday," she said. "So it was a great gift of this film that it took us back to finding our local Methodist church and going every Sunday. It's really sweet."
"Miracles from Heaven" is is based on the real-life story of a young Texas girl, Annabel Beam, who was suddenly cured of a chronic digestive disorder after falling 30 feet from a tree.
She awoke from her fall saying she had visited heaven while laying unconscious.
Garner, who plays Annabel's mom, Christy Beam, she said she doesn't question the girl's account of what happened to her after the fall.
"Nobody who meets this child, with her sincerity and her frank honesty and faith, would ever think for a second that this child is making anything up or is being sensational," she said. "She is just true to the bone. That's just who she is."
"Miracles from Heaven" opens on March 16.