It's been more than two years since Ben Affleck and Jennifer Garner announced that they were parting ways after a decade of marriage, and since then, Garner hasn't gone on a single date.
And she doesn't expect that to change any time soon.
In a candid interview with Australia's News.com.au, the actress and mother of three confessed that while she's no fan of the single life, she also has no desire to get back into the dating game.
"I would not have chosen this life for myself or for my kids," she said. "I would not choose to be single or be in this position."
In April of this year, Garner and Affleck officially filed for divorce. It's something she said that she and her children, Violet, 11, Seraphina, 8, and Sam, 5, are "working through" — without adding anyone else in the picture.
"I haven't been on a date and I am not interested in dating," she told the publication. "People want to set me up and I am just like, 'No thank you!'"
But that doesn't mean they will be an empty seat at the table this Thankgiving. Affleck, who's dating "Saturday Night Live" producer Lindsay Shookus, will be there for his family on the holiday — and for the next holiday, too.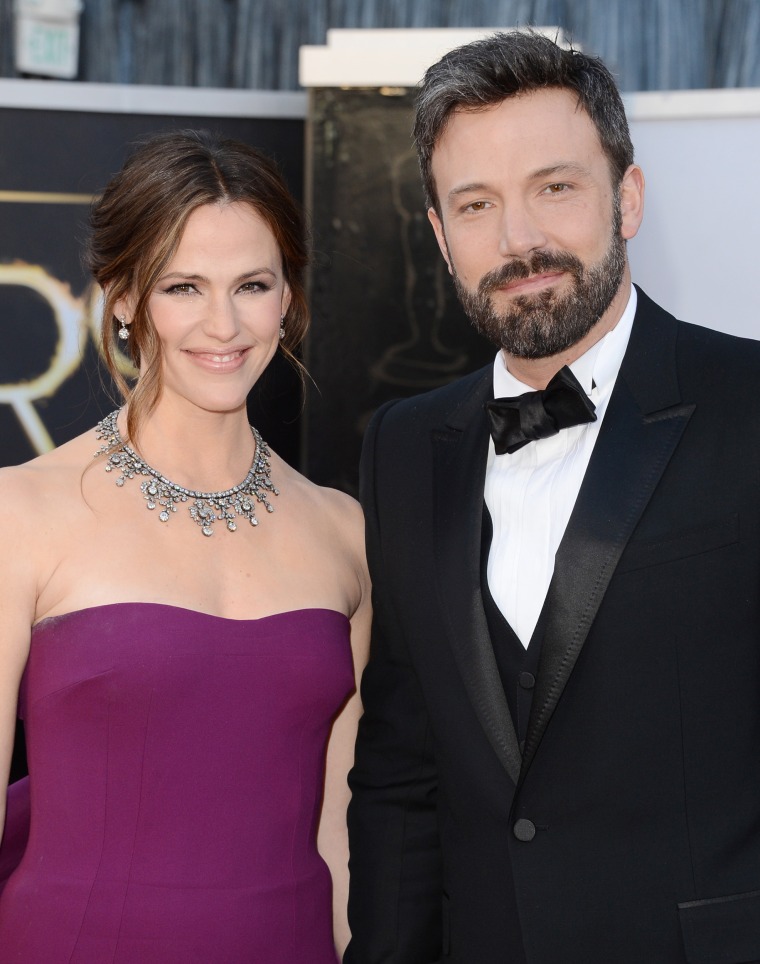 "We will all be together for Thanksgiving," she assured. "We will be together with our kids and give them a special Christmas (too). We get along really well and it's not an issue. We are friends; we can manage it."
That important bond based on co-parenting is something Affleck highlighted during a recent interview with TODAY.
"If you recognize that you both have the best interest of the kids at heart, it's quite a special connection," the "Justice League" star said. "We're the only two people in the world who care this much about these three kids."