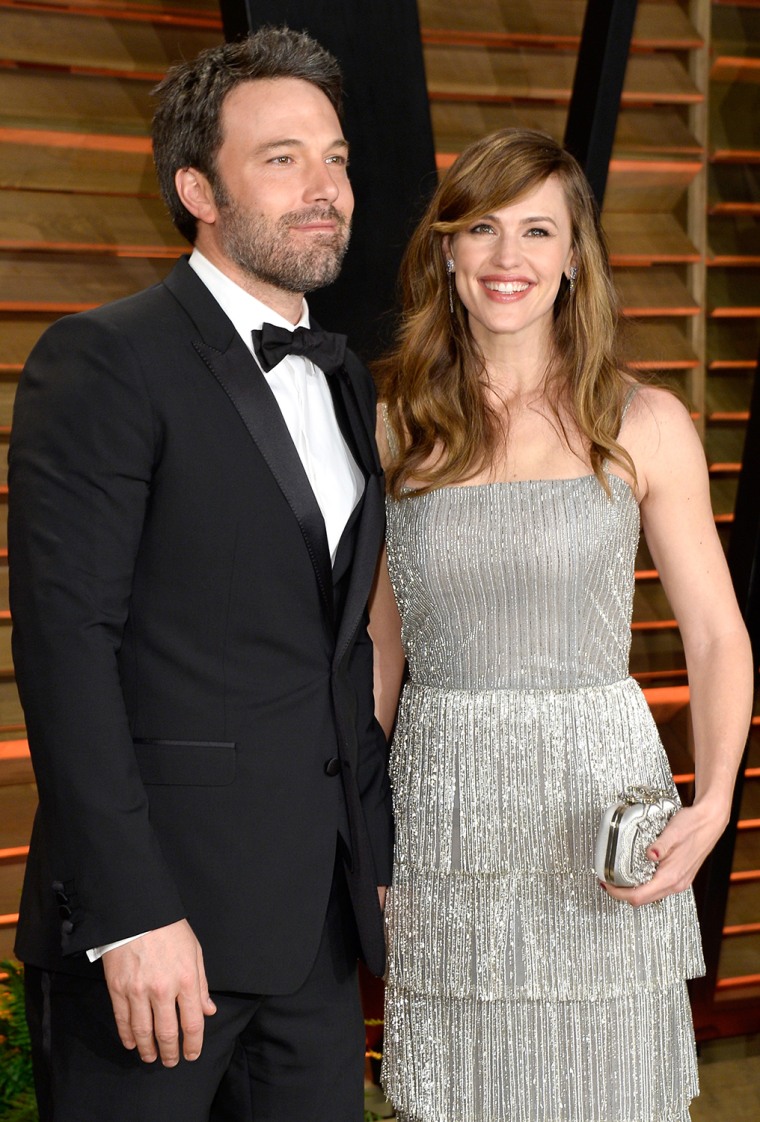 Preach! Jennifer Garner was among the handful of high-profile honorees at the Oct. 20 Elle "Women in Hollywood" celebration in Beverly Hills, where she gave a memorable speech about gender equality in the industry.
Garner, 42, started her speech by noting why events like "Women in Hollywood" are important. "I mean, the 'Men in Hollywood' event is every day. It's called Hollywood," the actress joked. She then used an anecdote involving her husband Ben Affleck, while explaining why women in the industry should not need to schedule a special event to celebrate their efforts.
PHOTOS: Ben and Jen's love story
"My husband and I do kind of the same job — a little bit," the mother of three said with a laugh. "Not long ago we both had one of those magical days which we call a junket, where we both attended these lovely events where people come in every four minutes and they ask the same questions."
PHOTOS: Jen Garner through the years in Hollywood
Garner said that she and Affleck, 42, came home and compared notes from their respective press junkets, at which point they found a rather comical pattern. "I told him every single person who interviewed me — and I mean every single one… asked me: 'How do you balance work and family?'" the working mother recalled.
PHOTOS: Celebs who've gone topless for magazines
As for the questions fielded by her husband? "[Ben] said the only thing anyone asked him repeatedly was about the (breasts) on the 'Blurred Lines' girl!" Garner exclaimed of Affleck's "Gone Girl" costar Emily Ratajkowski. "We're talking about them — they are real and they are fabulous and everyone should take a look and enjoy. As for work-life balance, he said that no one asked him about it that day. As a matter-of-fact, no one had ever asked him about it. Not once."
The logic befuddled Garner, who joked: "And we do share the same family. Isn't it kind of time to change that conversation? For the record, he's not on diaper duty tonight. He's working." 
See pics of Jen and Ben's sweetest family moments. 

In closing, Garner pleaded with Elle and the famous faces filed in the Four Seasons to think progressively, on behalf of womankind. "So, while we're at it, while we're changing the world (Elle, you have some say in this), can we just stop pretending that skinny jeans are flattering?" Garner joked. "Can we just band together and go for a bootcut…please?"