Jennifer Garner expressed mixed emotions about her relationship with Ben Affleck, from whom she separated last year, but raved about how they've made things work with their kids, in a new Vanity Fair interview.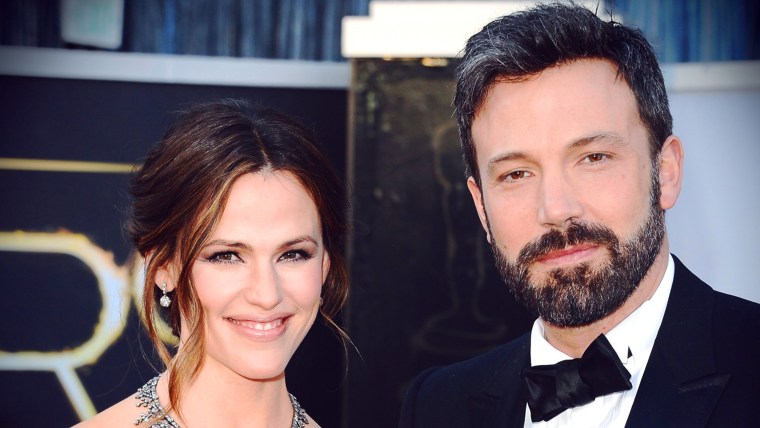 "I didn't marry the big fat movie star; I married him," the "Miracles from Heaven" star told the magazine for its March cover story. "And I would go back and remake that decision. I ran down the beach to him, and I would again. You can't have these three babies and so much of what we had. He's the love of my life. What am I going to do about that? He's the most brilliant person in any room, the most charismatic, the most generous."
RELATED: Jennifer Garner takes children to church every week after 'Miracles from Heaven'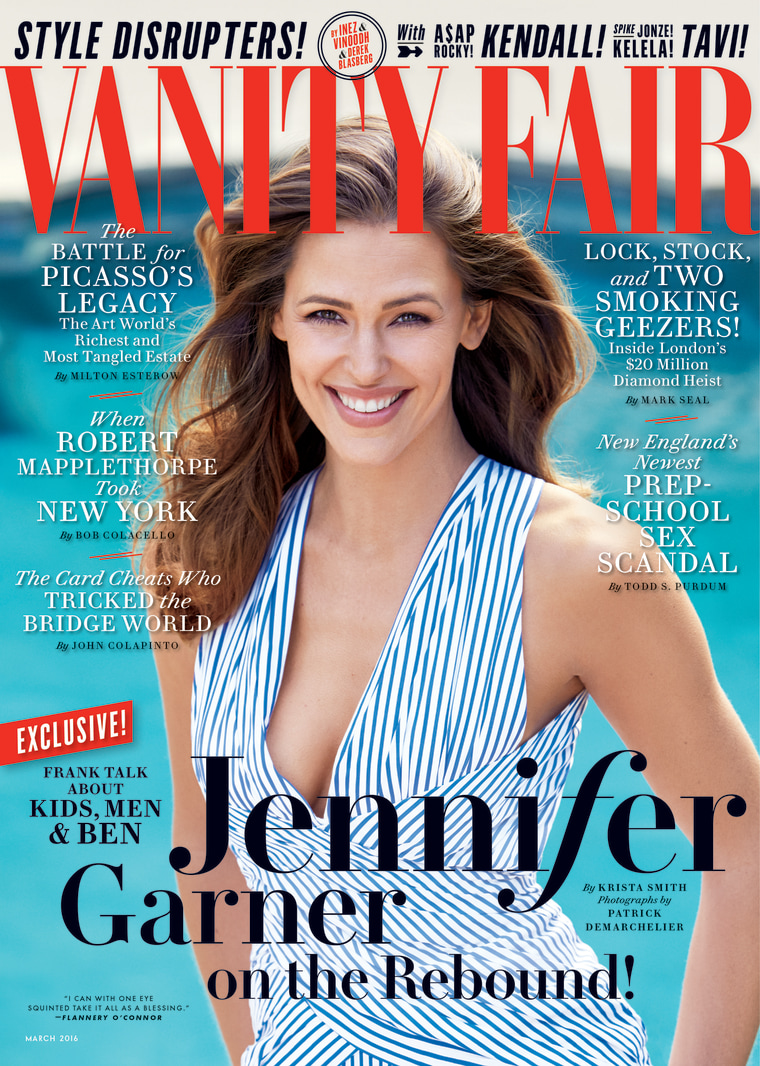 Although the couple has made public efforts to keep things civil, a romantic reunion might not be so simple.
"He's just a complicated guy," Garner added. "I always say, 'When his sun shines on you, you feel it.' But when the sun is shining elsewhere, it's cold. He can cast quite a shadow."
When Affleck accepted an Academy Award as a producer for "Argo" in March 2013, he famously thanked Garner for the efforts they'd made to stick together. "It is work, but it's the best kind of work and there's no one I'd rather work with," he said at the time.
RELATED: Watch the 10 most Googled Oscars acceptance speeches of all time
Krista Smith, Vanity Fair's executive West Coast editor, asked Garner if there was a moment during her marriage to Affleck when she "couldn't work any harder." With her reply, the actress appeared to reference both of her marriages.
"That's a really hard question," said Garner, who was married to actor Scott Foley from 2000 to 2003. "I'm a pretty hard worker. It's one of the pains in my life that something I believe in so strongly I've completely failed at twice. You have to have two people to dance a marriage."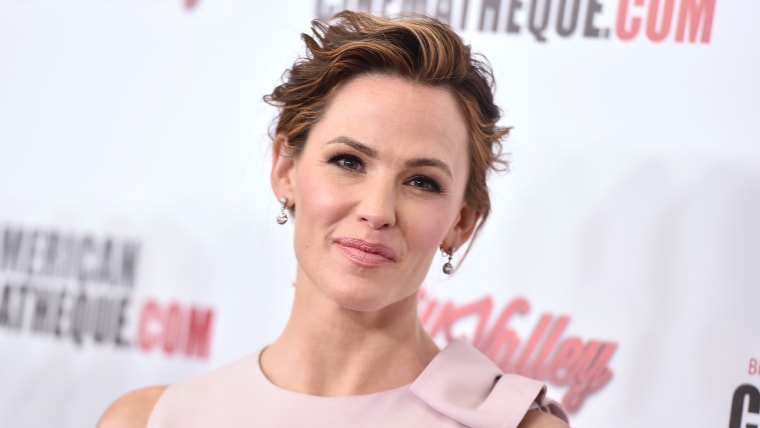 Thankfully, Affleck and Garner seem to be on the same page when it comes to their three children: Violet, Seraphina and Samuel. "The main thing is these kids — and we're completely in line with what we hope for them," Garner said. "Sure, I lost the dream of dancing with my husband at my daughter's wedding. But you should see their faces when he walks through the door. And if you see your kids love someone so purely and wholly, then you're going to be friends with that person."
Family bonds matter to Garner, who teared up on the TODAY set last March while reflecting on a Southern Living photo shoot she'd done with her sisters and mom.
"It makes me cry to see their faces, so I won't look [at it]," Garner told TODAY co-anchor Savannah Guthrie. "There's just nothing like sharing the spotlight or anything else with your sisters and your mom."
Garner told Vanity Fair she's "taking good care of herself" these days and it isn't "Ben's job to make me happy." She also expressed optimism about her current relationship status: "I definitely put a lot of time towards my marriage that I will now have for myself."
She also offered a critique of Affleck's gigantic new back tattoo.
RELATED: Ben Affleck shows off huge back tattoo, while Justin Bieber teases smaller tat
"You know what we would say in my hometown about that? 'Bless his heart. A phoenix rising from the ashes. Am I the ashes in this scenario?" she said with "a wink," according to the magazine. "I take umbrage. I refuse to be the ashes."
Follow TODAY.com writer Chris Serico on Twitter.