For actress Jennifer Aniston, the release of her new movie "Derailed," in which she plays a woman with a shaky marriage who has a steamy affair, might have been better timed.
The star of the hit television comedy "Friends" has been riding an unwanted wave of tabloid publicity over her divorce from actor Brad Pitt. While still married, Pitt was widely rumored to be involved with Angelina Jolie, his co-star in the movie "Mr. & Mrs. Smith."
Now, after months of laying low to avoid prying paparazzi, Aniston, 36, was recently photographed in an embrace with actor Vince Vaughn, her co-star on a film aptly titled "The Break Up," shot last summer, setting off a new wave of gossip.
During publicity interviews for "Derailed" in New York this week, Aniston declined to answer personal questions and coyly brushed aside queries about the movie's infidelity theme.
"We had a really fun time, considering the subject," she said in the closest she came to comment on the hot topic.
The star of comedies including "Along Came Polly" and "The Good Girl" showed no sign of anxiety over playing a serious role in a psychological thriller — her first movie released since her divorce and the end of "Friends" in 2004.
"That is a nice amount of time to take a little break and come back," she told Reuters in an interview.
"Derailed," a $22 million project and the first feature released by Miramax Films founders Bob and Harvey Weinstein under their newly formed studio The Weinstein Co., was directed by Swedish director Mikael Hafstrom in his debut English-language feature film.
British actor Clive Owen stars as a married advertising executive who embarks on an affair with a seductive woman, played by Aniston, before they are robbed and suffer consequences beyond their control.
Evoking HitchcockIn a joint interview with Owen, a polite but guarded Aniston, giving a small shake of the head and look of vulnerability familiar to television audiences, was smoothly saved by her co-star when asked about the characters' affair.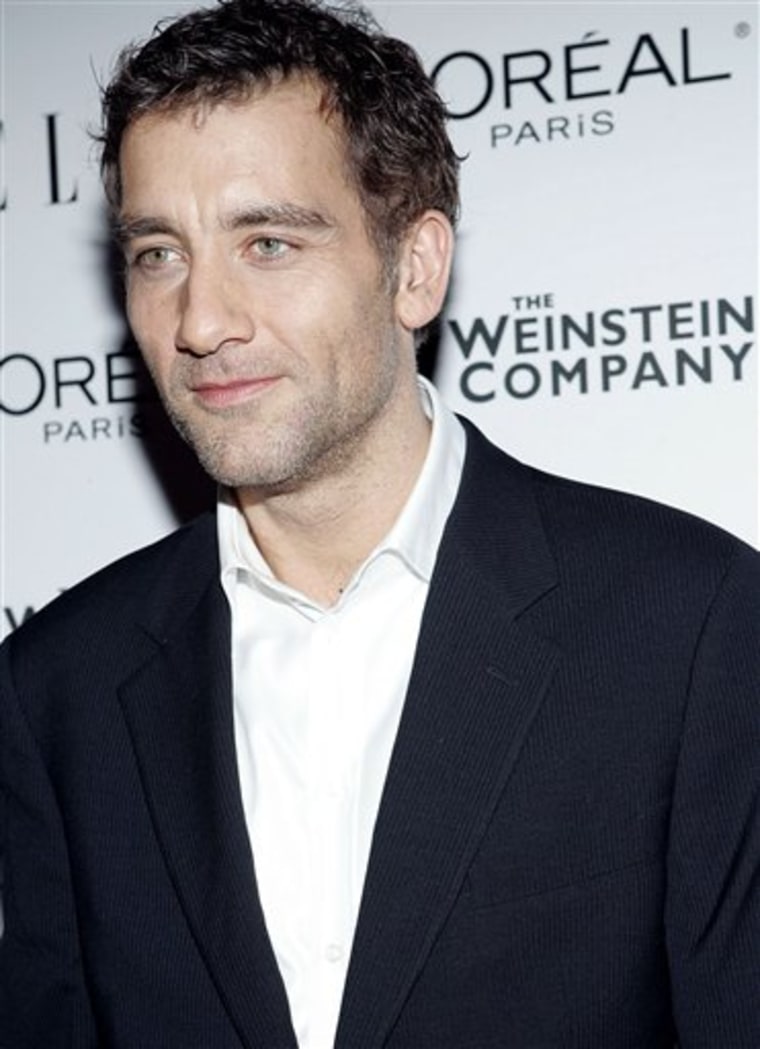 "They are not bad people trying to cheat on their spouses, but they are drawn together and they are flawed," said Owen, 41, who compared the story to Alfred Hitchcock films in which ordinary people are led into extraordinary situations.
"By the end, it is such a nightmare. You sit there and you go, 'Come on, nobody deserves this,"' he said.
Aniston broke her silence on the topic of her broken marriage in September's Vanity Fair magazine, lamenting the breakup and admitting that upon seeing photos of Pitt and Jolie: "The world was shocked and I was shocked."
Aniston laughed off any parallels between the nightmare the characters face in "Derailed" and her own life hounded by the public and the media.
"This is not the norm to have our lives probed and prodded at and tossed around like a hot potato, but I just don't pay attention to that," she said.
Growing up in New York, Aniston attended the prestigious High School of Music & Art and Performing Arts, featured in the film "Fame," before appearing in off-Broadway productions and television and landing the role of Rachel Green in "Friends."
Jake Johnson and Damon Wayans Jr. on the "Let's Be Cops," red carpet, Selena Gomez is immortalized in wax and more.
Now, Aniston said she just wants to "do great work with good people," before softly adding, "Sometimes they won't be."
"I personally don't see myself going back to television," she said. "I don't think I could in my own heart top 'Friends.' ... Then again, you never know."
Her role in "Derailed" was appealing, she said, as she does not ordinarily get offered serious parts.
Looking ahead, she has comedy roles in director Rob Reiner's "Rumor Has It" and in "Friends with Money" as well as serious roles in "Diary," "Wanted" and "The Senator's Wife," which she is producing.