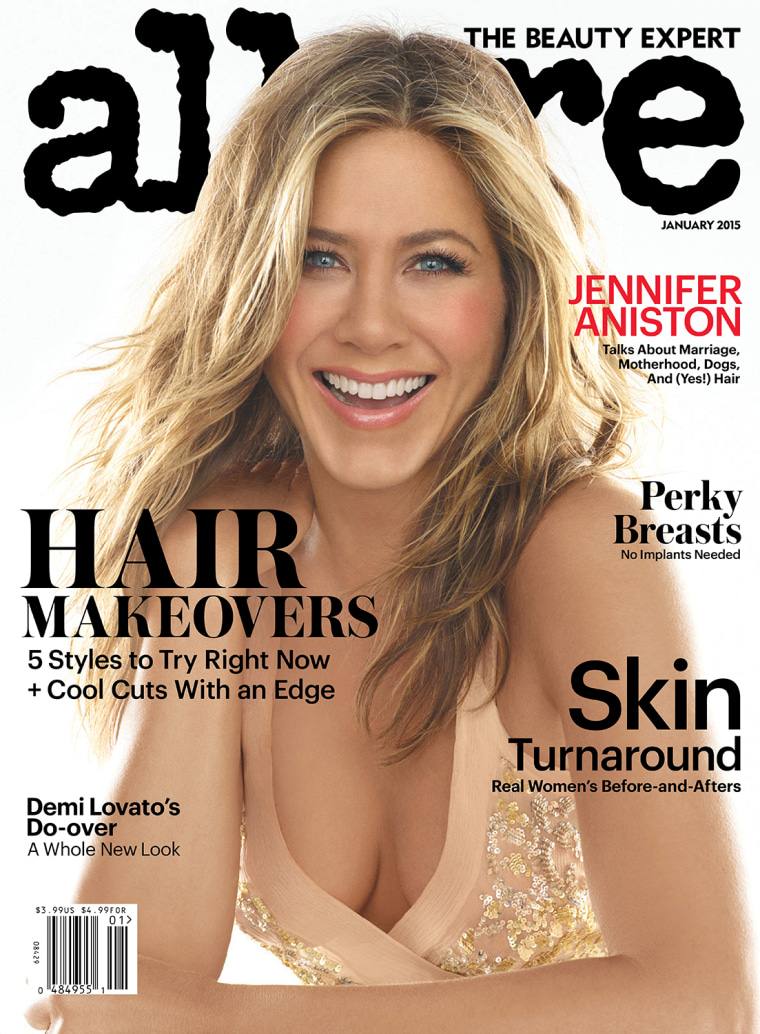 Jennifer Aniston may not be baring it all in the January issue of Allure magazine, but she's not exactly hiding anything either.

In addition to her fresh-faced cover, the actress goes topless (alongside longtime hairstylist and pal Chris McMillan) inside the mag, and opens up on the one topic she just can't seem to escape: baby talk.
"I don't like [the pressure] that people put on me, on women — that you've failed yourself as a female because you haven't procreated," Aniston explained. "I don't think it's fair."
She also doesn't think the narrow definition of motherhood is particularly fair.
"You may not have a child come out of your vagina, but that doesn't mean you aren't mothering — dogs, friends, friends' children," she added.
It's become a sensitive subject for the star over the years. After all, since her 2000 marriage to Brad Pitt and spanning each relationship she's had since, there's been speculation about whether or not she'll become a mom. When she's not the focus of baby bump watchers, the attention turns to why she isn't having a child.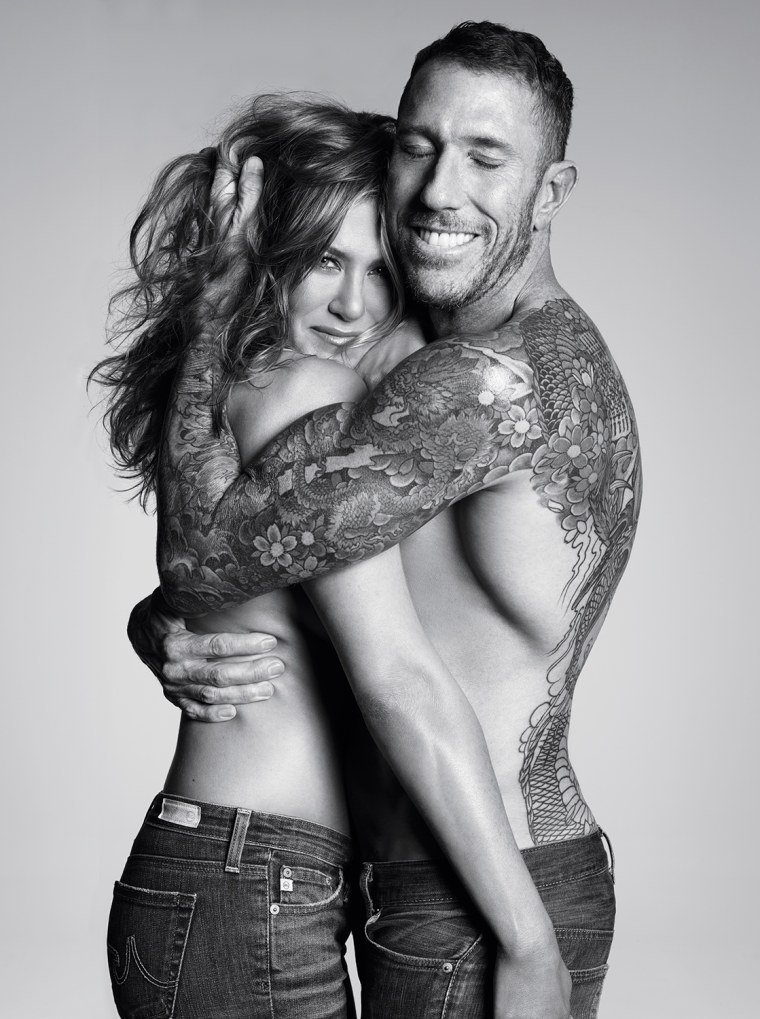 "This continually is said about me: that I was so career-driven and focused on myself; that I don't want to be a mother, and how selfish that is," she said. An apparently those barbs still sting. "Even saying it gets me a little tight in my throat."
Read more: Jennifer Aniston — My 'value as a woman' isn't measured by motherhood
But lately the talk around the 45-year-old hasn't been as baby focused. Her performance in the upcoming big screen drama "Cake" has already earned her a Golden Globe nomination, as well as early Oscar buzz.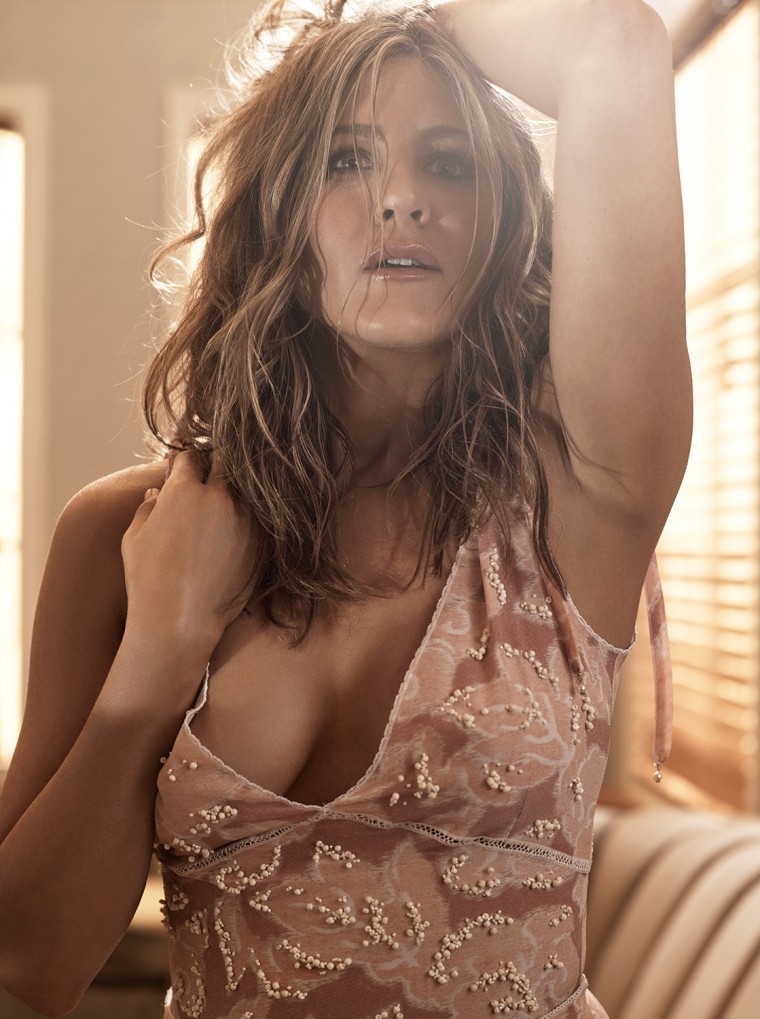 And of course, another Aniston talker these days is her engagement to actor-director Justin Theroux — and that's a talker she's happy to join in on.
"I'm so proud of him. We have so much fun together," she told Allure. "It was nice to learn how to sort of relinquish control and let someone really care deeply for you. It's quite wonderful."
Follow Ree Hines on Google+.