This past year may have seemed like it was made of nothing but celebrity breakups, but let's look on the bright side: There were dozens of nuptials, including some very long-awaited ones! Here are just some of our favorite star weddings from 2015 ... congratulations to all!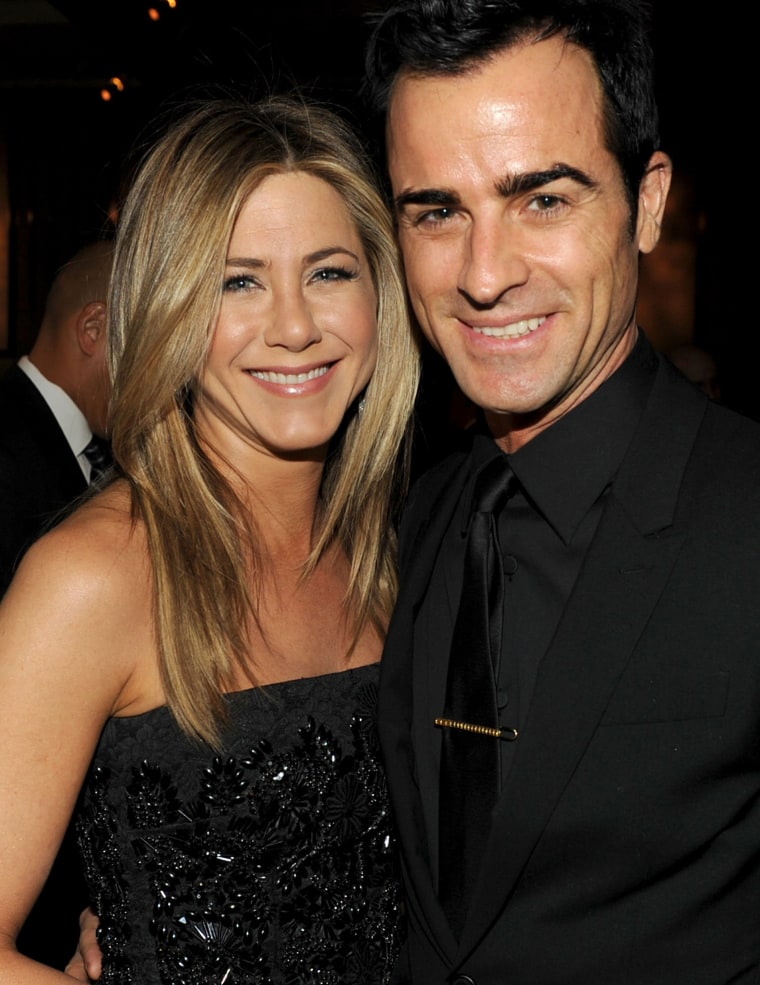 Jennifer Aniston and Justin Theroux
Married: Aug. 5
Where: In their home in Bel-Air, California
Guests: Howard Stern, Ellen DeGeneres, Courteney Cox, Tobey Maguire, Orlando Bloom, among others
Trivia: Late-night host Jimmy Kimmel wed the couple, who had been engaged for three years and met on the set of 2008's "Tropic Thunder." The pair labeled the event as a birthday party in invitations, and did not permit guests to keep their cellphones during the event.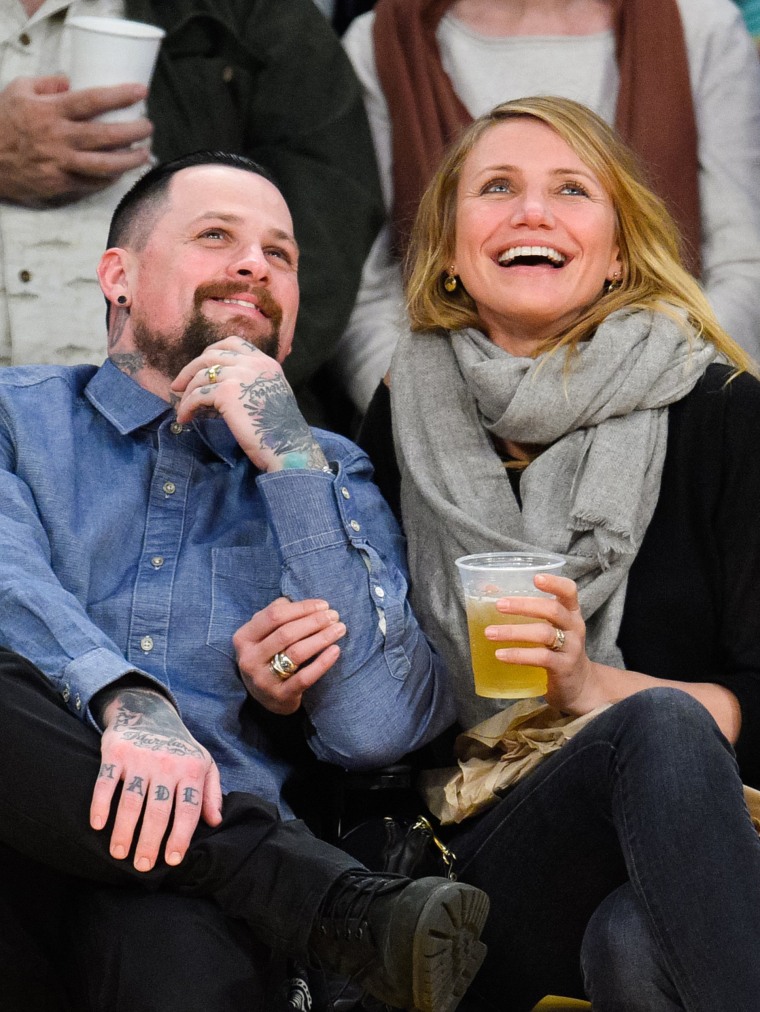 Married: Jan. 5
Where: In their home in Beverly Hills, California
Guests: Reese Witherspoon, Gwyneth Paltrow, Nicole Richie, Drew Barrymore (bridesmaid), among others
Trivia: The couple, who got engaged just before Christmas, kept things on the QT by telling everyone Diaz was having a Golden Globes party.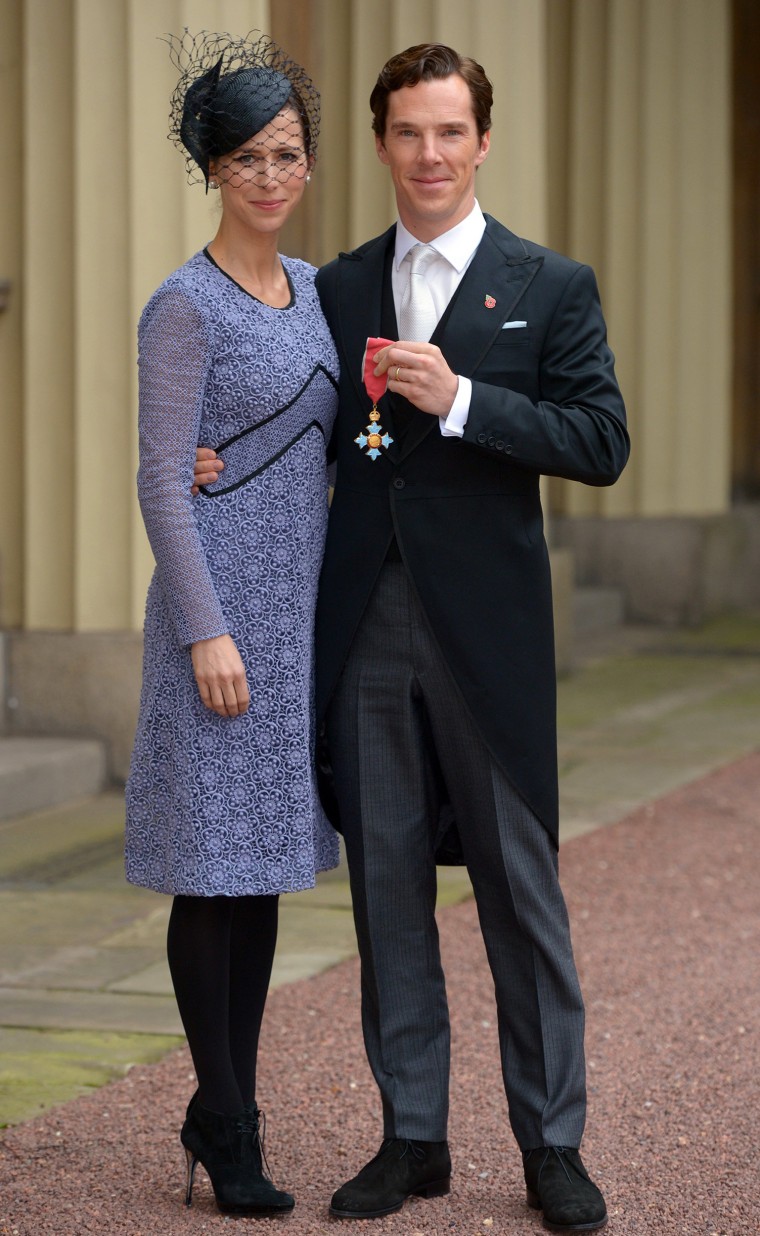 Benedict Cumberbatch and Sophie Hunter
Married: Feb. 14
Where: At the 12th century Church of St. Peter and St. Paul on the Isle of Wight, U.K.
Guests: Tom Hiddleston, Andrew Scott, Tobias Menzes, among others
Trivia: The couple revealed their engagement in classic fashion, with a low-key announcement in the London Times; they welcomed a son in June.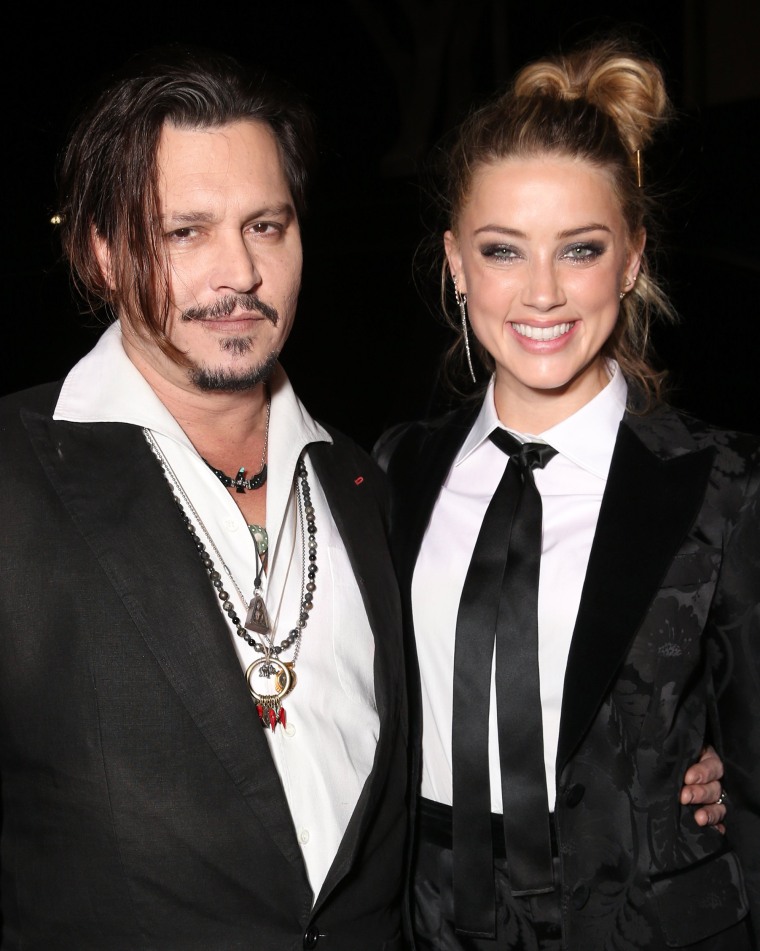 Married: Feb. 3
Where: At Depp's LA home and also on a private island in the Bahamas
Guests: Depp's 12-year-old son Jack, family and friends
Trivia: The groom wore a white tuxedo jacket; after the Bahamas ceremony the guests went snorkeling.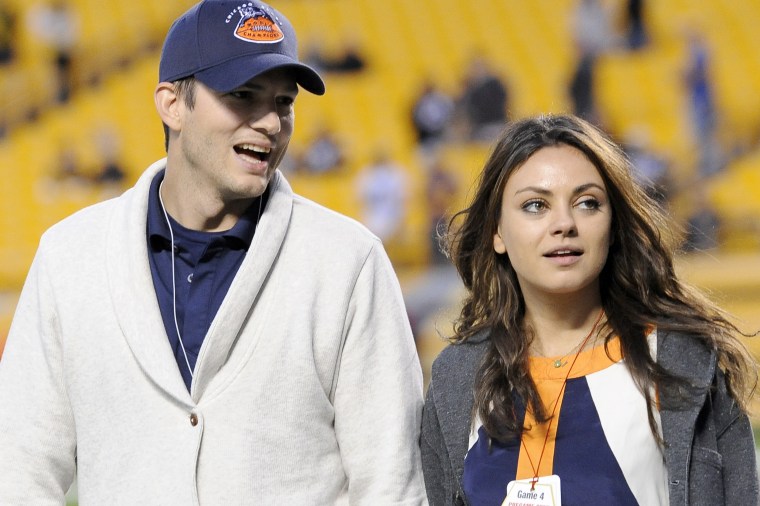 Married: July 4 (possibly earlier)
Where: Secret Garden at Parrish Ranch in Oak Glen, California
Guests: John Cryer, the couple's daughter Wyatt, among others
Trivia: Word is that Kutcher and former "That '70s Show" co-star Kunis married before they had an Independence Day wedding celebration, but there's little else known.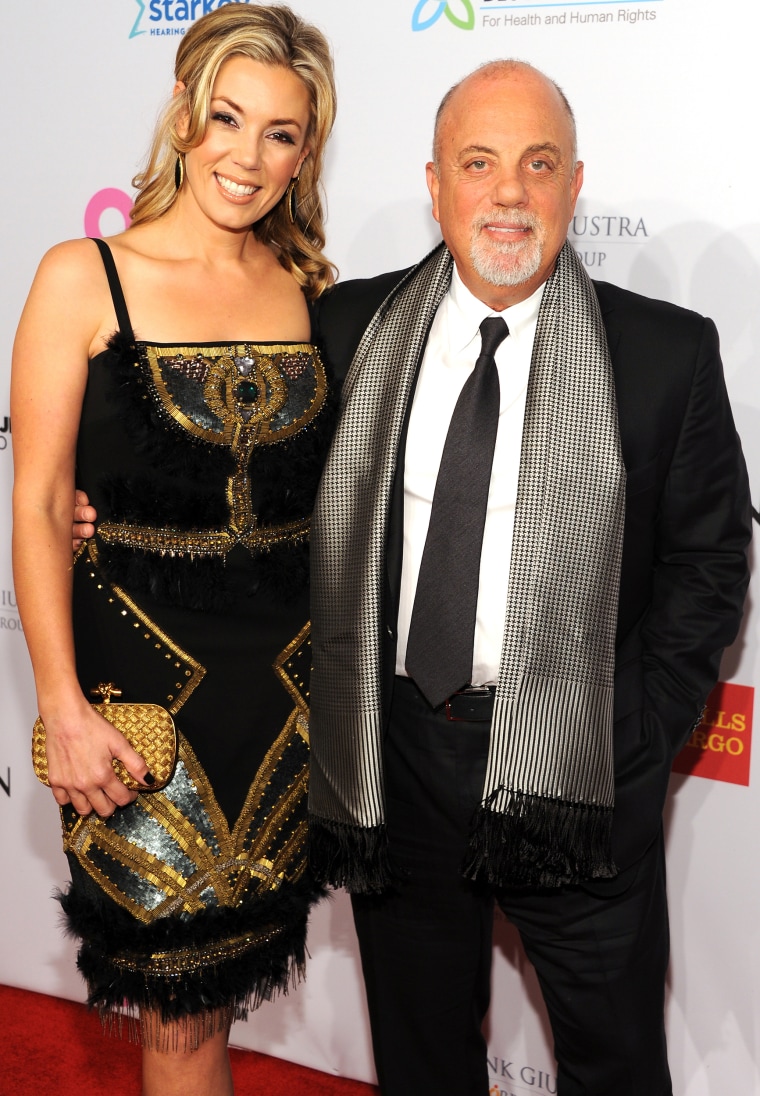 Billy Joel and Alexis Roderick
Married: July 4
Where: His estate on Long Island
Guests: New York Governor Andrew Cuomo (who presided), Joel's daughter Alexa Ray, Kevin James, among others
Trivia: Guests feasted on lobster, oysters, prawns, steak, grilled tuna and white truffle macaroni and cheese. For dessert? Crème Brulee, lemon meringue pie, and a peanut butter and Oreo ice cream bomb. Sky lanterns and fireworks capped off the ceremony. The groom is 66 and his bride is 33; they welcomed their first child, Della Rose, on August 12.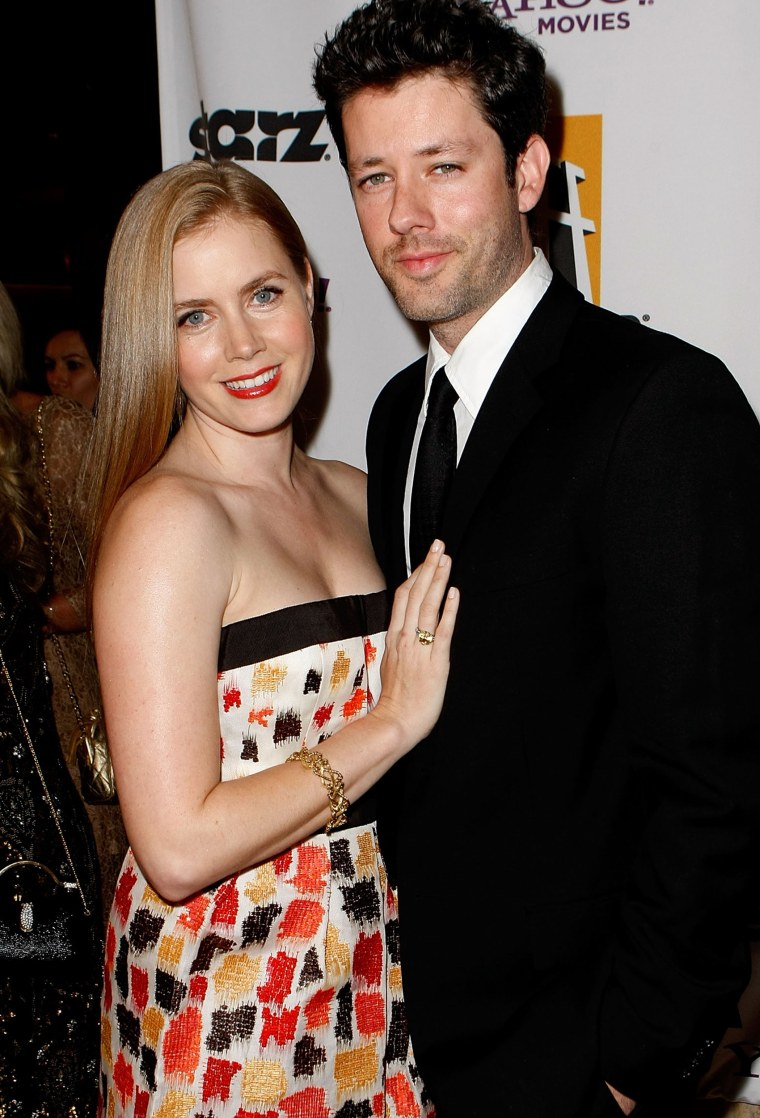 Married: May 2
Where: A friend's house near Santa Barbara, California
Guests: Undisclosed
Trivia: The pair met in an acting class in 2001 and became engaged in 2008. Their daughter Aviana was born in 2010.
Allison Williams and Ricky Van Veen
Married: Sept. 19
Where: Brush Creek Ranch in Saratoga, Wyoming
Guests: Tom Hanks (who officiated), Lena Dunham, Zosia Mamet, Jemima Kirke, Katy Perry, Diane von Furstenberg, Seth Meyers, Mindy Kaling, among others
Trivia: The super-secret gathering lasted a full week; Williams and College Humor co-founder Van Veen got engaged in February after dating for three years.
Mary-Kate Olsen and Olivier Sarkozy
Married: Nov. 27
Where: Private residence in New York City
Guests: Unclear, though former "Full House" co-star Bob Saget was not invited, as he confirmed on TODAY. Presumably Olsen's twin sister Ashley was on hand.
Trivia: Details remain hush-hush about the wedding between the actress-turned-fashion-designer, 29, and the French banker (and half-brother of former French President Nicolas Sarkozy), 46. But according to Page Six (in other words, take it with a grain of salt), "bowls and bowls filled with cigarettes" were part of the décor and "everyone smoked the whole night."
Tracy Morgan and Megan Wollover
Married: Aug. 23
Where: Barn chapel on an estate in New Jersey
Guests: Tracy Morgan Jr. was best man, and the couple's 2-year-old daughter Maven was flower girl. As for celebrities? Unknown.
Trivia: After the ceremony, guests chowed down on salad with blueberries and strawberries, filet mignon, Chilean sea bass and more, People reported. The wedding cake was 5 feet tall, and a groom's cake was shaped like a Rolex watch.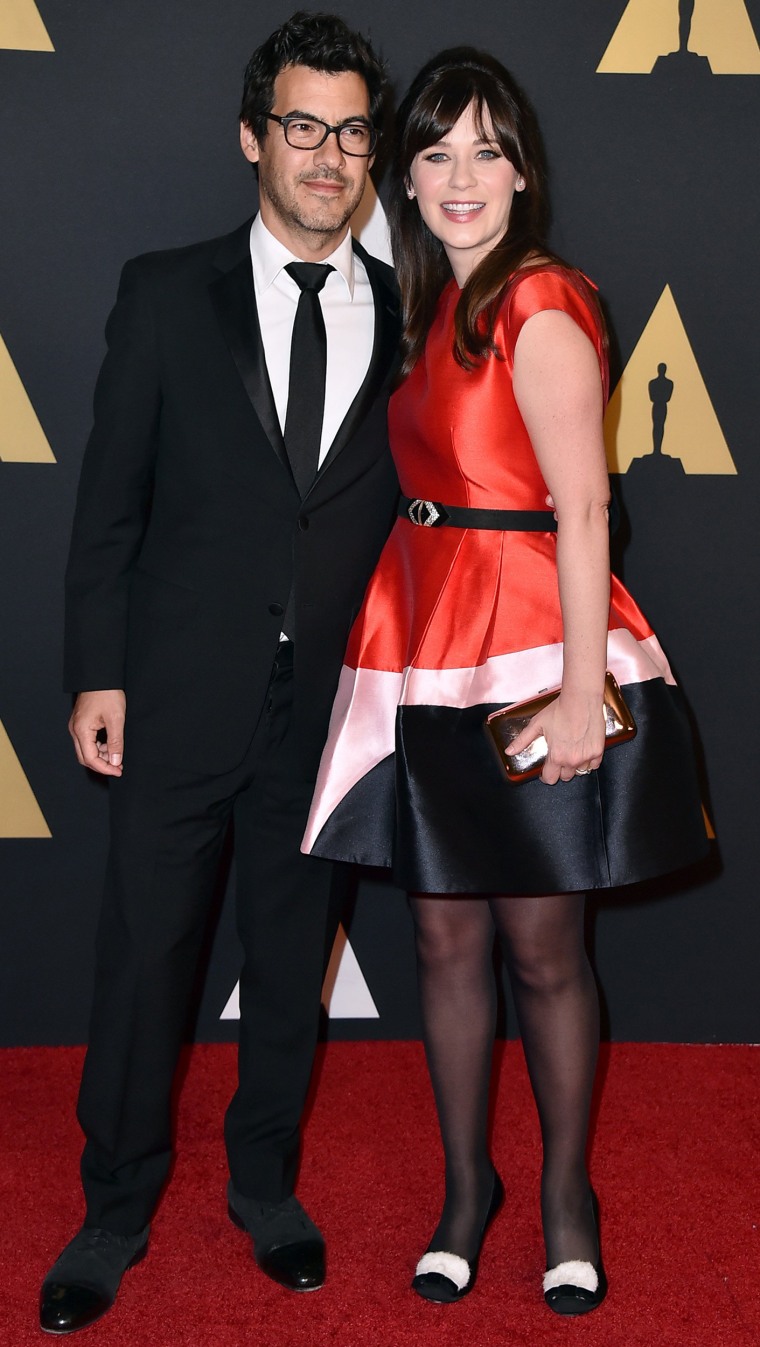 Zooey Deschanel and Jacob Pechenik
Married: June 21
Where: Austin, Texas
Guests: Unknown.
Trivia: The wedding happened outside of the public eye, and even escaped tabloid notice until Deschanel revealed she and her husband had welcomed a baby in August.
Sofia Vergara and Joe Manganiello
Married: Nov. 22
Where: The Breakers Resort, Palm Beach, Florida
Guests: Vergara's "Modern Family" co-stars, Reese Witherspoon, Channing Tatum, among others
Trivia: The ceremony was just the capper of a weekend of fun that included a pool party, a lavish rehearsal dinner and a pre-wedding party in which Manganiello serenaded Vergara with Guns 'N Roses' "Sweet Child O' Mine," reported People.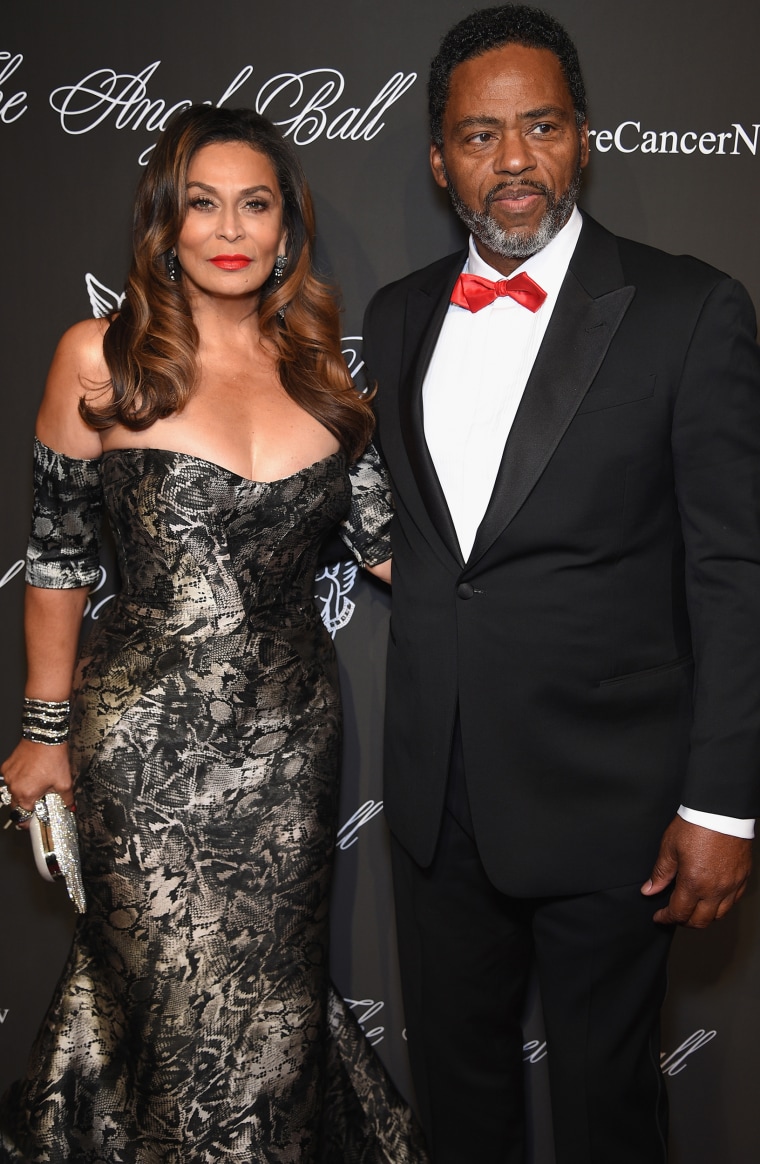 Tina Knowles and Richard Lawson
Married: April 12
Where: On a yacht in Newport Beach, California, reported People.
Guests: Daughters Solange and Beyoncé, Jay Z and Alan Ferguson, Kelly Rowland, Michelle Williams (of Destiny's Child), Samuel L. Jackson, plus granddaughter Blue Ivy.
Trivia: Mom Knowles told People that 3-year-old Blue Ivy had provided the inspiration for her to tie the knot with actor Lawson after she asked straight out when they were getting married. The little one served as flower girl; Solange's 10-year-old son Julez was the ring bearer. The bride wore a dress by Romona Keveza and walked to the altar to India.Arie's "Ready for Love."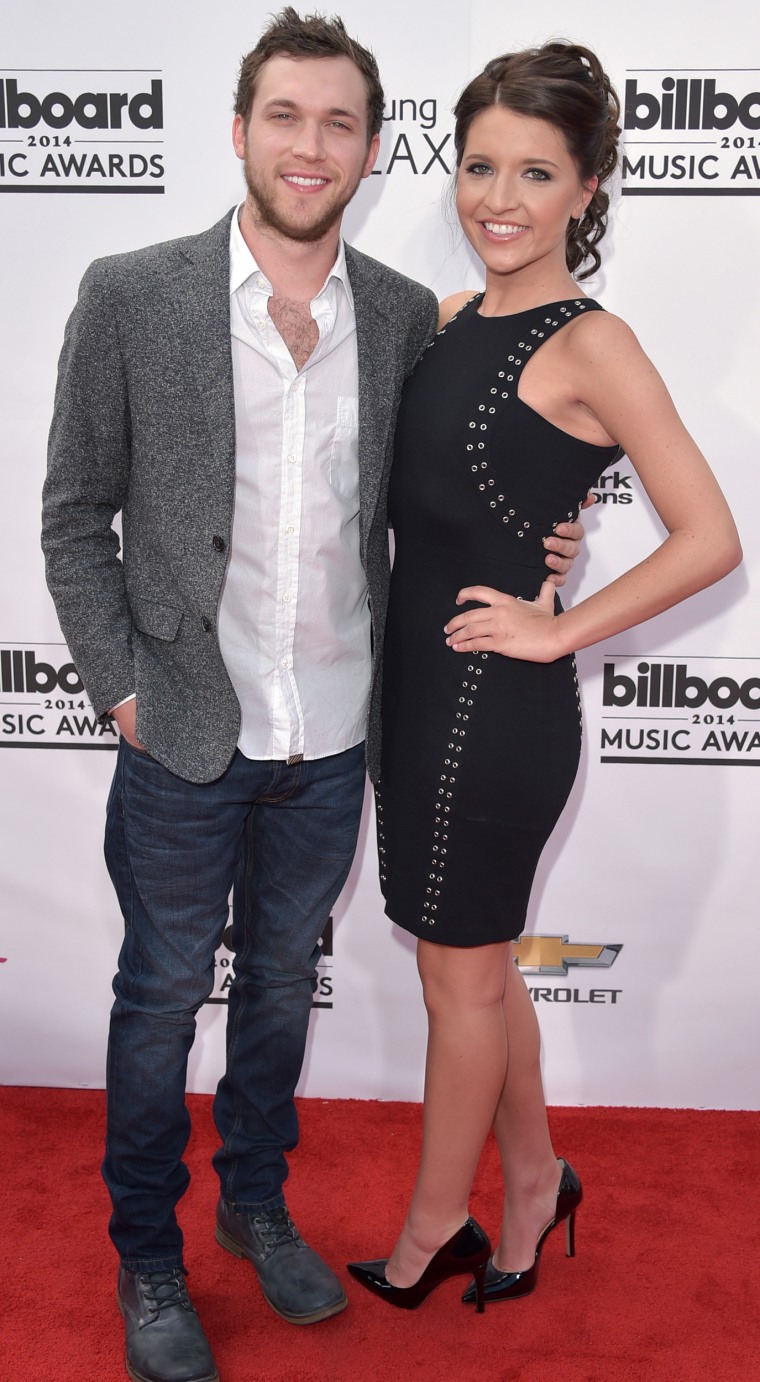 Phillip Phillips and Hannah Blackwell
Married: October 24
Where: Resora Plantation in Albany, Georgia
Guests: 250 close friends and family.
Trivia: The pair met almost seven years ago, and got engaged on Christmas, 2014. The celebration continued after the big event with a big Southern-style reception, People reported.
Victor Garber and Rainer Andreesen
Where: Tofino, Canada
Guests: Unknown.
Trivia: The "Flash" star and the artist/model had been together for 16 years and eloped, revealing they had tied the knot in an Instagram on Andreesen's account that read, "YES WE DID! #justgotmarried #elopedintofino #canada @therealvictorgarber #after16years"
Fantasia Barrino and Kendall Taylor
Married: July 18
Where: On a yacht at Queens Landing, Mooresville, North Carolina
Guests: Unknown.
Trivia: The "American Idol" winner and the North Carolina businessman tied the knot in relative privacy, and most details that are known are courtesy Fantasia's Instagram page. Her ceremony was red, black and white themed and her makeup artist made the cake.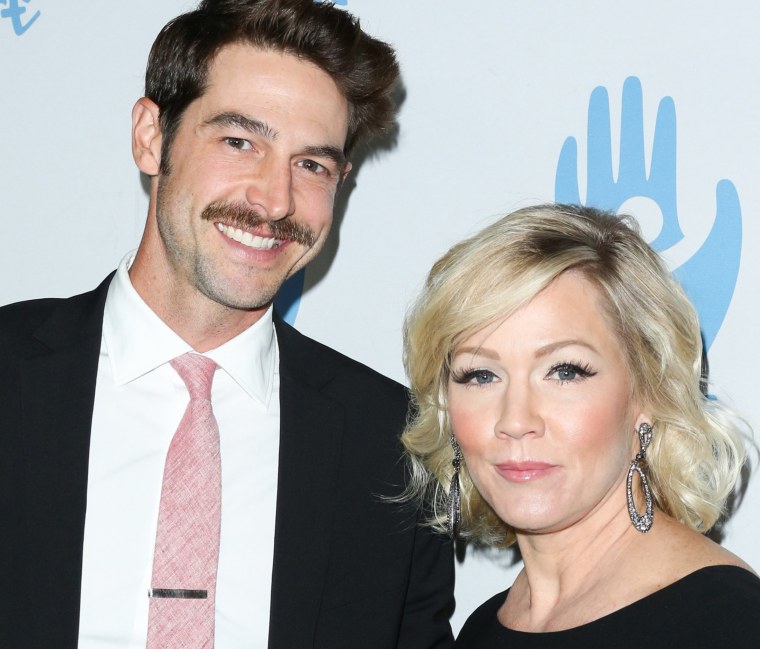 Married: July 11
Where: Garth's ranch in Los Olivos, California, reported People.
Guests: 120 friends and family including Tori Spelling; Garth's daughters Luca (18), Lola (12) and Fiona (8) were the only wedding party members.
Trivia: The DIY-inspired outdoor ceremony and reception was complete with flowers from the bride's garden, antique doors and lace from her mom hanging in the open air. The pair had funny, emotional vows that included a promise to "watch the Golf Channel 24/7." The first dance was to "Angels" by The xx.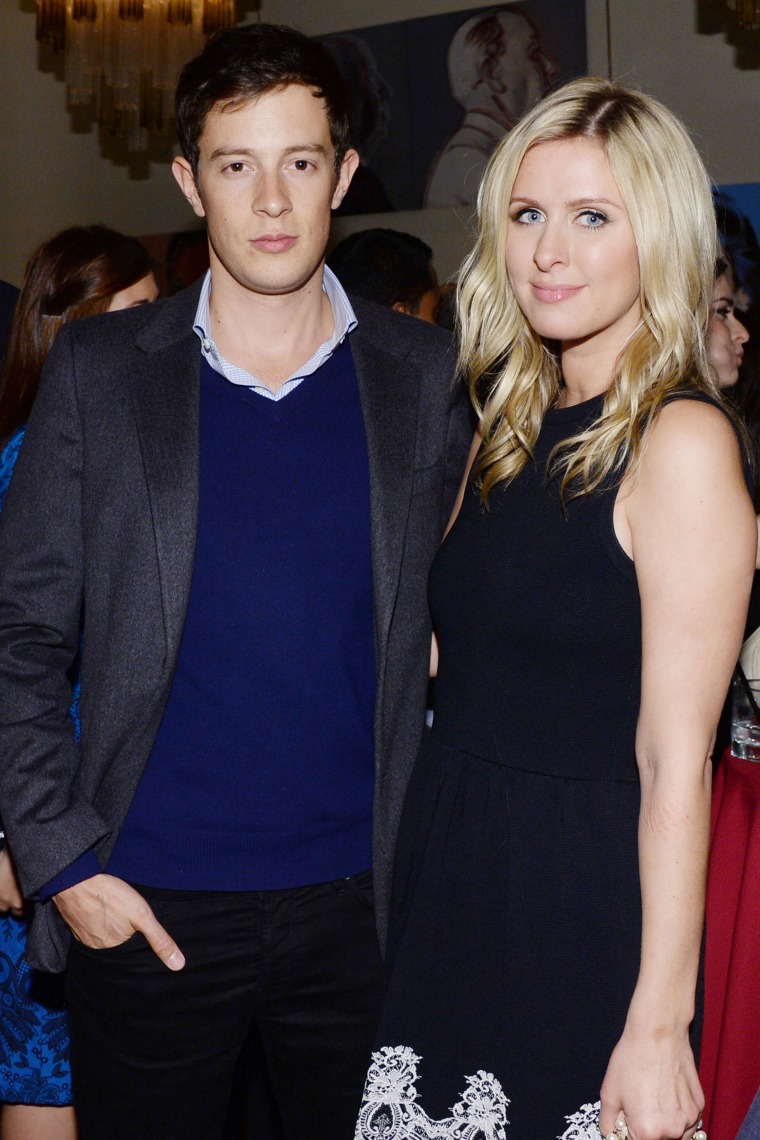 Nicky Hilton and James Rothschild
Where: Kensington Palace, London, U.K., reported E!
Guests: Paris Hilton (as maid of honor), Kathy Hilton, Chelsea Clinton, among others
Trivia: The bride wore a haute couture white Valentino wedding dress and veil that was as long as the dress train; mom and maid-of-honor wore blue periwinkle dresses. Reportedly it was a nondenominational ceremony that was performed by a woman. The event spanned three days and included cocktails at St. James' Spencer House, a black tie ceremony/reception and a casual lunch at the Oragery restaurant. The pair had been dating since 2011.
Follow Randee Dawn on Twitter.