Have you ever imagined what it would be like to meet your favorite celebrity?
The fantasy is that you'd instantly bond over something quirky and become best friends forever. In reality, you'd probably stare awkwardly for a bit too long and mumble a generic line about being their biggest fan.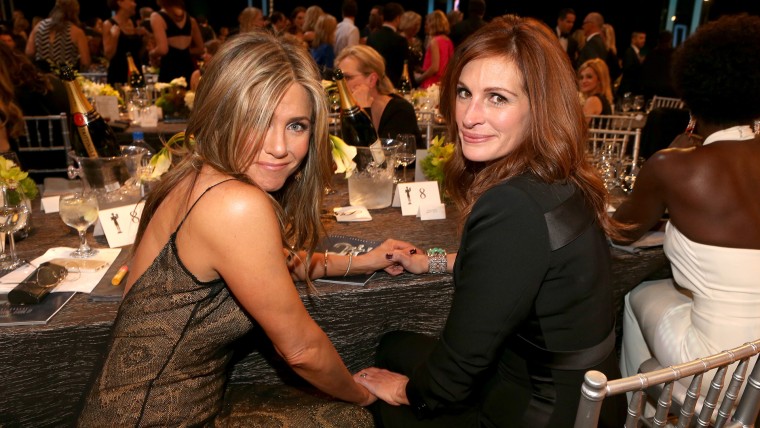 Well, in the latest display of celebrities being just like us, Jennifer Aniston fessed up to a similar story — getting starstruck by Julia Roberts while filming "Mother's Day."
Why? "Because it's Julia Roberts! Oh my gosh!" Aniston told Entertainment Tonight at the film's premiere on April 13.
RELATED: Julia Roberts, Richard Gere re-create iconic 'Pretty Woman' scenes during 25th reunion
But Aniston and Roberts knew each other before filming began. (You know, Hollywood stuff! Such a small world!) So what gives? Is she of the megawatt smile secretly a nightmare to work with?
Hardly. Aniston just tripped out over seeing Roberts in her element. "It's a different thing when, you know, you get to sort of work with them and then you're doing what you both do together," Aniston said. "You know what I mean?"
RELATED: Jennifer Aniston advocates against perfectionism: 'All bodies are beautiful'
We know what you mean, Jen, and it is called "fangirling." In fact, you can even see footage of Aniston flubbing a line — calling her co-star "Julia" while in character — in the movie's bloopers.
Don't we all feel better now?