Before they were "Friends," Lisa Kudrow, Jennifer Aniston, Matthew Perry, Matt LeBlanc, Courteney Cox and David Schwimmer had to become actual friends.
And in order to do that, they first needed to learn when to hold 'em and when to fold 'em.
MORE: 'Friends' cast to reunite in NBC special honoring director James Burrows
As Kudrow explained in a special clip taken from NBC's upcoming "Must See TV: An All-Star Tribute to James Burrows," the legendary director sacrificed something big so they could all bond.
"He gave us his dressing room, because it was big and it should have been, that's fine," recalled Kudrow. "I think it was unspoken but we instinctively felt like we need to be friends, we need get along, we need to connect. So we started playing poker and Jimmy gave us his room so we could have a bigger hangout room for us."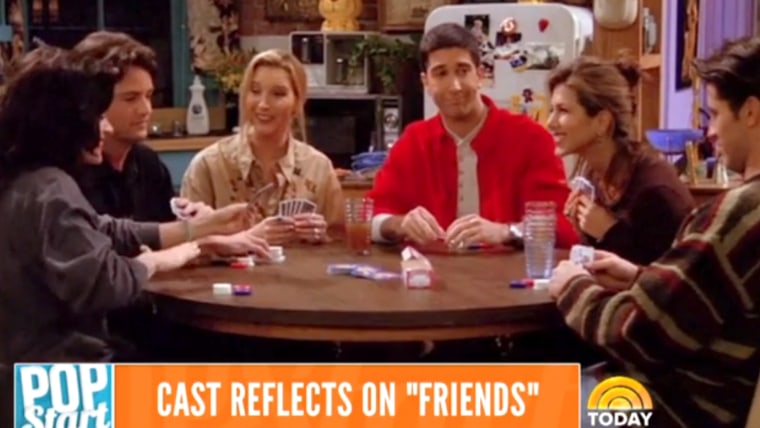 MORE: 'Friends' official reunion photo is here! See cast together at James Burrows tribute
And guess what? All that card playing led to one of the great early episodes from the series: "The One With All the Poker."
Looks like everybody played their hands right.
"Must See TV: An All-Star Tribute to James Burrows" airs on NBC on February 21 at 9 p.m. ET.
Follow Randee Dawn on Twitter.