She found her lobster: Jennifer Aniston and Justin Theroux have tied the knot!
The couple reportedly wed in an intimate ceremony Wednesday at the couple's Bel-Air, California home.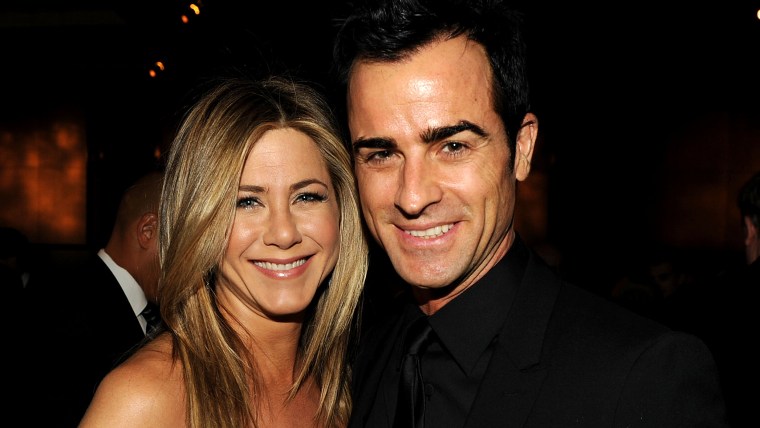 According to People magazine's deputy editor JD Heyman, guests, which included Ellen DeGeneres, Jimmy Kimmel, Courteney Cox and Howard Stern, were invited to attend a birthday party for Theroux — but it turned out to be a romantic backyard wedding.
"They weren't looking to have a big, fancy, black-tie affair," Heyman said. "It was a very pleasant surprise."
Aniston, 45, and Theroux, 43, met on the set of 2008's "Tropic Thunder" in Hawaii, and began dating in 2011 while co-starring in "Wanderlust."
The couple got engaged in 2012. A year later, Aniston told the Associated Press that they were in no rush to walk down the aisle and planned to wait until the time was right.
"We just want to do it when it's perfect, and we're not rushed, and no one is rushing from a job or rushing to a job," she explained. "And, you know, we already feel married."
Last December, she opened up about their relationship in an interview with Allure, telling the magazine, "I'm so proud of him. We have so much fun together."
She added, "It was nice to learn how to sort of relinquish control and let someone really care deeply for you. It's quite wonderful."