Jennifer Aniston's dad might be gone, but the star says she still very much feels his presence.
Aniston told The Wall Street Journal in a new interview that she believes her father, John Aniston, who died in 2022 at age 89, had sent her a sweet sign after his funeral.
The actor said she dropped a crystal that she'd kept for years into her father's jacket when he was in his coffin. Afterwards, she noticed that the crystal had apparently broken and she still had a piece of it on her vanity.
"I feel closer to him now than I did almost when he was alive," she said. "I feel like he's everywhere. I really do."
This was just one of many signs Aniston said she received after her father's death. Now, she plans to turn the remaining piece of the crystal into an amulet.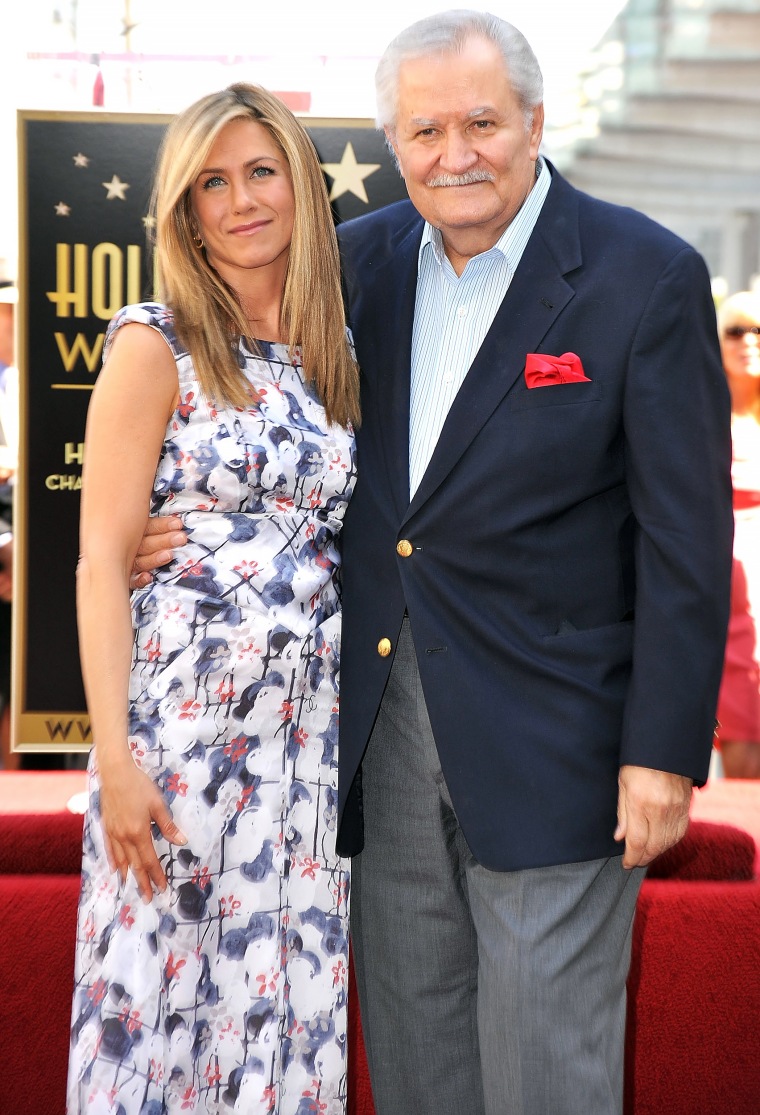 While talking about her father, who was also an actor, Aniston revealed that her career choice helped bring them closer together, even though he was opposed to the idea of her acting at first.
"He thought I was going down the road of absolute destruction and heartache," she said. "And then I kind of got a whole different relationship with him once he had something to talk to me about. Which was, 'Oh, you're an actor. I'm an actor.'"
When Aniston was a child, her parents divorced and she told The Wall Street Journal that the experience impacted her own future romantic relationships.
"It was always a little bit difficult for me in relationships, I think, because I really was kind of alone. I don't know. My parents, watching my family's relationship, didn't make me kind of go, 'Oh, I can't wait to do that,'" she said.
The actor then elaborated on the sentiment some more.
"I didn't like the idea of sacrificing who you were or what you needed, so I didn't really know how to do that. So it was almost easier to just be kind of solo. So I didn't have any real training in that give-and-take," she said.
Aniston got cheeky and said the only person she's currently sleeping with is her dog and shared a few love lessons she's learned and is still learning.
"It's just about not being afraid to say what you need and what you want. And it's still a challenge for me in a relationship," she said.