Like mother, like daughter!
Jennie Garth has clearly passed on the acting bug to her daughter Luca Bella. They're set to co-star in a new Lifetime Movie Network film together, "Your Family or Your Life."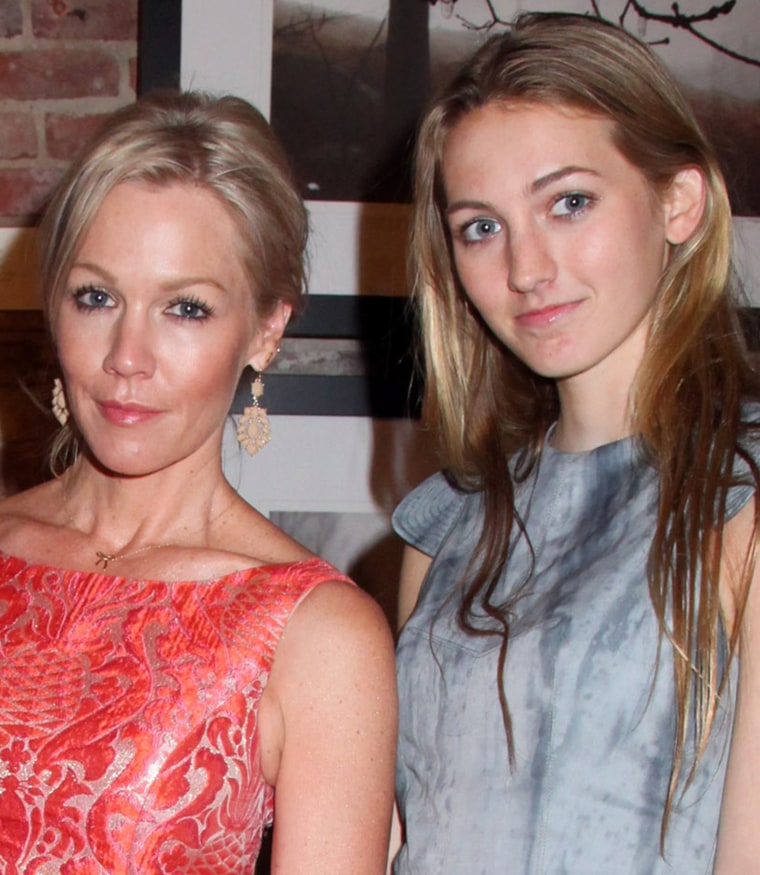 The film will feature Garth, 47, as Dr. Kathy Meyer, whose world goes into a tailspin when her husband dies in their home. It appears to be a suicide; her daughter April (Bella, 22) helps her mom out in the investigation, but things could take a deadly turn.
It's all part of a block of films the network is rolling out starting Oct. 3 and running through Dec. 21. "Your Family or Your Life" premieres Nov. 1.
Garth's new project with Bella (whose dad, Peter Facinelli, is also an actor; he and Garth split in 2012) calls to mind a storyline in this summer's "BH90210" reboot, in which her (fictional) daughter made an appearance in the show-within-the-show.
For the Lifetime movie, we'll get to see Garth team up with her real-life daughter!