I just counted and it turns out I've done 683,464 pieces (gross exaggeration) for TODAY. I've done the serious, the absurd, the daredevilish, the ridiculous, the fun, the funny, the sweet, the salty, the athletic, the athletic-less, the conceptual and the compelling. 
Of all of those pieces, one of my favorites happened last week when I shot a cameo for the USA Network's "Royal Pains." I played Sarah, Eddie Lawson's (Henry Winkler) publicist. 

My first run-in with awe happened when Henry — he told me to call him Henry — walked up to me for the first time and sang out, "Is that the Jenna Wolfe? The hilarious and witty gal from the TODAY show?" I was instantly in love. I had no idea he knew who I was, much less watched our show! (He's a big Lester Holt fan, by the way.)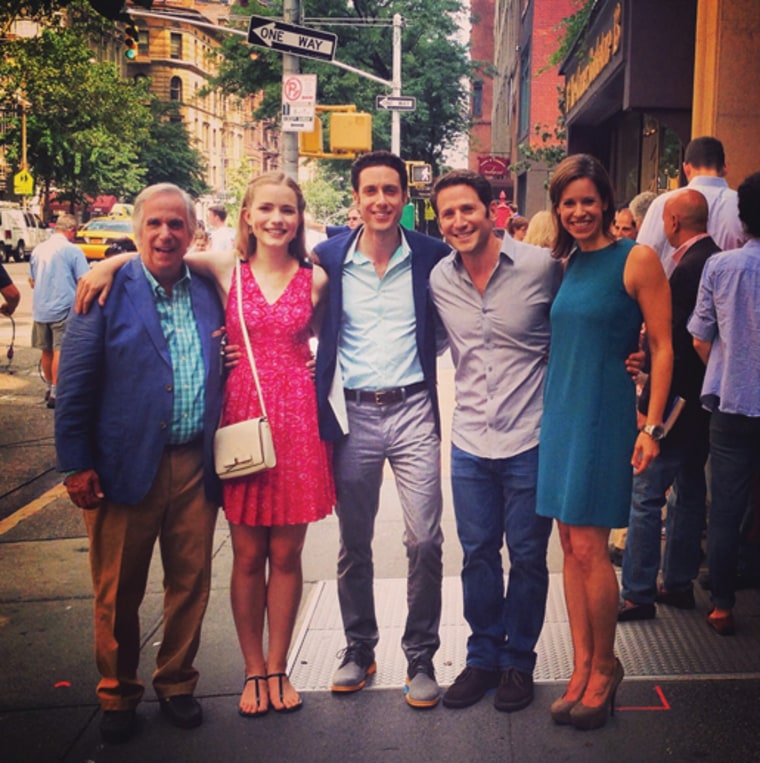 Now most people would think that TV is TV, and that the TODAY show is no different than anything else you'd see on your screen. Not true — though both shows provide hair and makeup. (I actually sat right next to Henry as we got camera-ready, and he gave me the most wonderful parenting advice. He said most parents want to "parent" with their heads, but you need to listen to your heart and intuition just as much. You'll be better served in the end. The heart knows what the head may not. Cool stuff, right?)
We met at our location, a small bookstore on the Upper East Side of Manhattan, where we went over some last-minute script directions. Granted, I had only one line, but it was a great line, and I had that thing tattooed to my brain for safekeeping.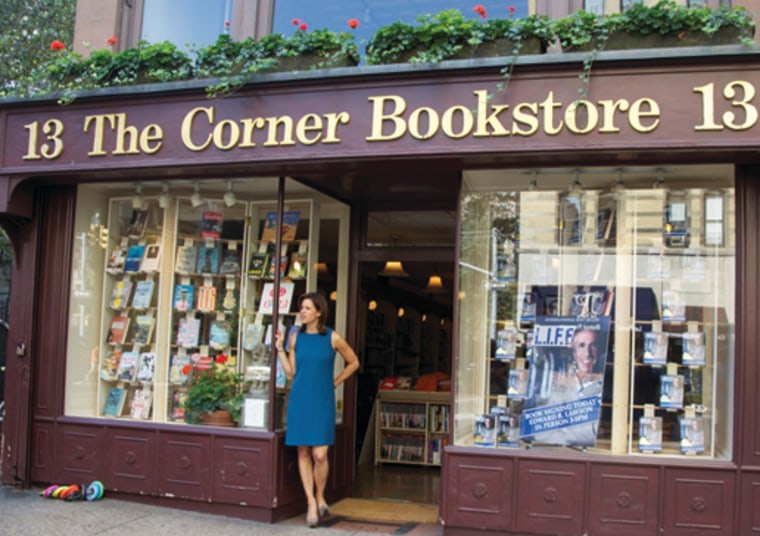 Then we all took our positions, ran a few rehearsal runs and finally started rolling. 
When it was time to deliver my line, the line that I had repeated to myself over and over and over and over again, it was midday, everyone was hot, hungry, maybe a little tired and ready to yell "Wrap!" And yet there I was, kid in a candy store, with the coolest candy within arm's reach, and I was all energized and grinning from ear to ear, awaiting my cue.
I was given the sign to go. I felt my heart skip a beat or two, wondered quickly why I didn't go to the bathroom when I had the chance earlier, and walked out of the bookstore to cue the start of my part. I looked to the right, looked to left, started walking toward Eddie Lawson and delivered the 10 words I will take with me everywhere I go for the rest of my life: "Mr. Lawson, your fans are extremely ready for you inside."
Now here's the thing: When that line is delivered out of context, it means nothing to you (in context it may not mean much more), but when you watch this episode Sept. 2 and you see my character's six seconds on screen, try to read between my words and see if you can pick up the little kid in me who always wondered if USA Network dramas were her true calling.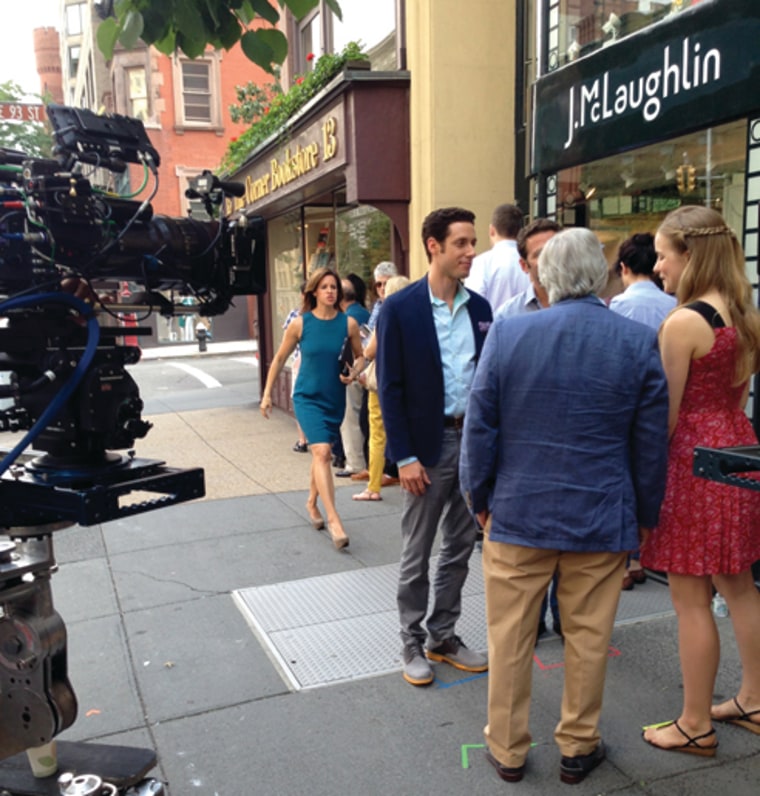 Long story short (too late), we did about 65 takes — every angle, every possible word inflection, every hand gesture, every blocking location. We tried, did, rolled on it all. 
Throughout the entire process, the cast couldn't have been nicer. Mark Feuerstein, who literally didn't flub one line the entire afternoon, would sing in between takes, talk to everyone around him and danced with the passersby. Henry was taking pictures for his scrapbook. It honestly felt like I was hanging out with friends. 

I realized that the Kardashians were also making a cameo in this particular episode later in the week, and that the cast would probably be far more excited to shoot that scene than my little one, but you'd never know it. The cast couldn't have been nicer, more welcoming, more generous with their craft services or their time. You'd think that I was the celebrity and not them. 
The "Royal Pains" season finale airs Tuesday, Sept. 2 at 9 p.m. on USA.