When life hands you lemons, make lemonade. When life ruins your dress just before you're being interviewed on a national talk show ... grab a towel.
That's exactly what Jenna Fischer did, ahead of her interview on "Jimmy Kimmel Live" on Monday night, and we give her credit for improvisation!
"I waited a little too long to get dressed and then my zipper broke and I panicked," she confessed, gesturing at the burgundy dress she'd originally planned to wear, lying on the couch next to her. (For the record, she also had on a pair of jeans.)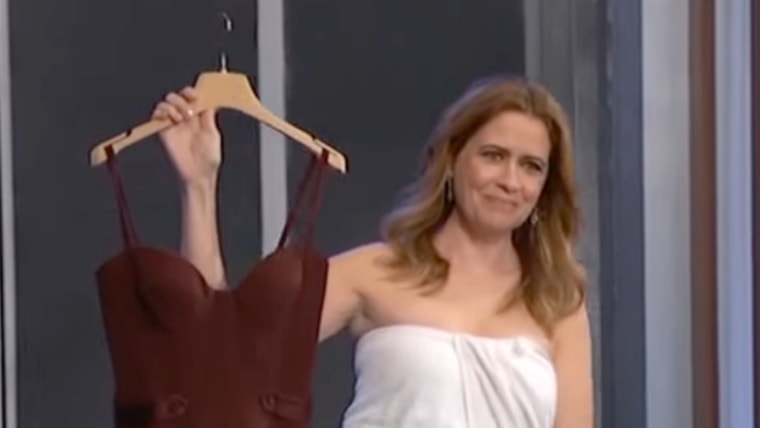 "I am a Missouri girl, and the show must go on," "The Office" star, who was on the show to promote her new show "Splitting Up Together," told Kimmel.
And, she added, "I'm mentally freaking out [because] I'm on a talk show in a towel, but I'm physically very comfortable."
She's also in good company: in 1985 Teri Garr appeared on David Letterman's "Late Show" in a towel as she prepared to take a shower while the credits ran.
We're happy to see Fischer in whatever she turns up in!
Follow Randee Dawn on Twitter.