From their sweet flirtation, to their will-they-or-won't-they struggle, to their eventual baby-makes-three happy ending, Jim and Pam's romance on "The Office" was reason enough to tune in for all nine seasons of the hit sitcom.
It just seemed so real to viewers.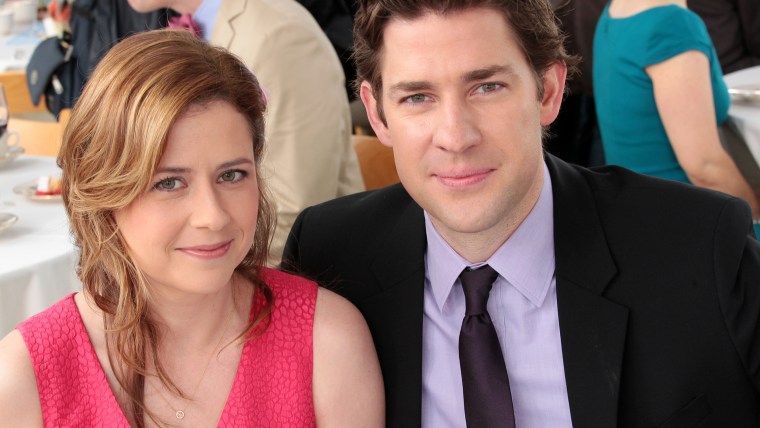 Well, take heart, fans! As it turns out, it seemed real to stars John Krasinski and Jenna Fischer, too.
"John and I have real chemistry," Fischer revealed during a visit to "Watch What Happens Live" Wednesday night. "There's a real part of me that is Pam and a real part of him that's Jim, and those parts of us were genuinely in love with one another."
But they didn't act on it off-screen.
MORE: John Krasinski looks amazing on Men's Health cover: See the transformation
"In real life, we aren't totally Pam and totally Jim," she added. "So in real life we're not, like, the perfect match."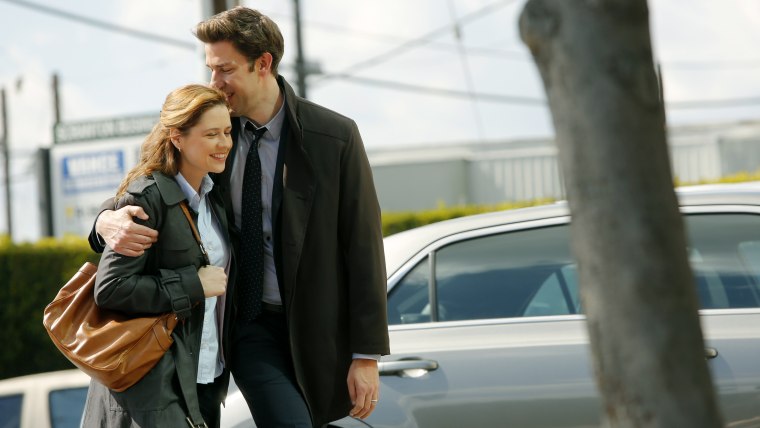 Still, their bond remains strong long after leaving Dunder Mifflin behind.
"It's a really complicated thing, but he was like a type of spouse that I had for a long time. He was my partner," she said. "We will always be close because of it."
Just before the 2013 series finale of "The Office," Krasinski stopped by TODAY and discussed how his on-screen relationship with Fischer led to a larger relationship with their fans.
"I don't think Jenna and I ever knew what was coming, as far as people not only watching the show, but actually being involved with our characters," Krasinski explained. "That people said, 'My relationship is just like your relationship,' or 'I want a relationship like that,' or 'Oh my God, my boyfriend proposed to me in a similar way!' — it was just so amazing to be part of a family with our fans."
Follow Ree Hines on Twitter.