A little more than a decade ago, Channing Tatum and Jenna Dewan met on the set of the dance romance "Step Up." Sparks flew, love bloomed and the rest is history.
On Thursday, Dewan — now Dewan Tatum — shared a sweet throwback pic of herself and her future hubby cuddling on the set of the movie, now celebrating its 10th anniversary.
"Ahhhh where does the time go?? Love you all and thanks for all the love all these years," the 35-year-old actress and dancer captioned the Instagram pic.
Of course, the years have done nothing to dull that love for fans — or the love the couple has for each other. And that's not all that's still going strong one decade later.
A video Dewan Tatum shared later in the day proves these two still know all the right moves!
The couple married in 2009 and are the proud parents to a daughter, Everly, 3.
A shared love of acting and dancing may have brought the duo together, but Dewan Tatum this year revealed another secret to their success — pedicures. As in, Mr. Tatum gives pedicures to his wife.
The actress shared images of her husband doting on her weary feet on Spapchat.
RELATED: Channing Tatum reveals how parenthood has affected his marriage to wife Jenna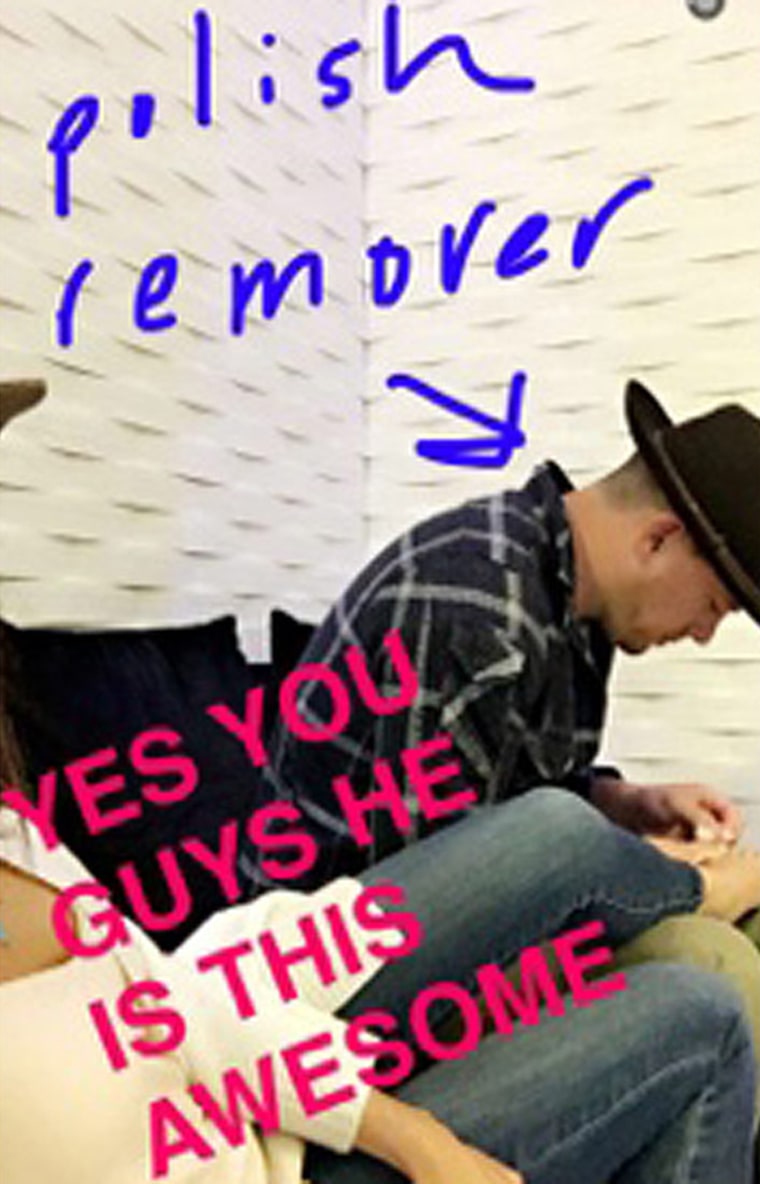 Tatum can be seen removing his wife's old toenail polish, applying new polish and personally blowing that polish dry in a series of sweet photos.
"Yes you guys he is this awesome," Dewan Tatum wrote across one of the Spapchat pics.
Now that's what we call stepping up!