Jenna Dewan and Channing Tatum announced their decision to divorce last spring, following nine years of marriage, and while the break was an amicable one, it wasn't an easy one.
Now Dewan is speaking out about the months that followed their split and explaining how she navigated that painful transition.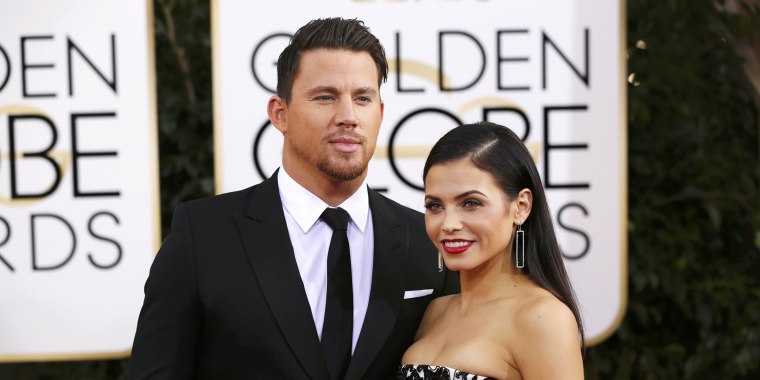 "I'm obviously super aware that people know me, they know Channing, they know us together," she said in a cover interview for the January 2019 issue of Cosmopolitan magazine. "We'd been a beloved couple for a long time."
They've enjoyed that status since they first got together of the set of 2006's "Step Up." But living and loving in the spotlight means that fans shared in the heartbreak when the duo went their separate ways — and those fans want to know more.
"People are like, 'How do you get through this?'" Dewan said. And the answer is a surprisingly simple one: "I didn't run away from my feelings."
For her, that meant allowing herself to truly mourn the end of a marriage to a man she still cares for and still co-parents (their 5-year-old daughter, Everly) with.
"I let myself cry," she explained. "I let myself grieve. This is one of those situations where I will see the light. The dawn is coming."
That light and optimism is something that both she and her now-ex stressed when they first revealed that their marriage was coming to an end.
"There are no secrets nor salacious events at the root of our decision — just two best-friends realizing it's time to take some space and help each other live the most joyous, fulfilled lives as possible," the pair wrote at the time.
As for the future, the 38-year-old actress and dancer is keeping her heart open to others and full for herself.
"I do believe in love still, but I also believe it begins with really digging deep and learning how to love yourself," she told the magazine. "And then I think you sort of transmute that out to attract the right partner. I think that people who are meant to be sort of find each other."