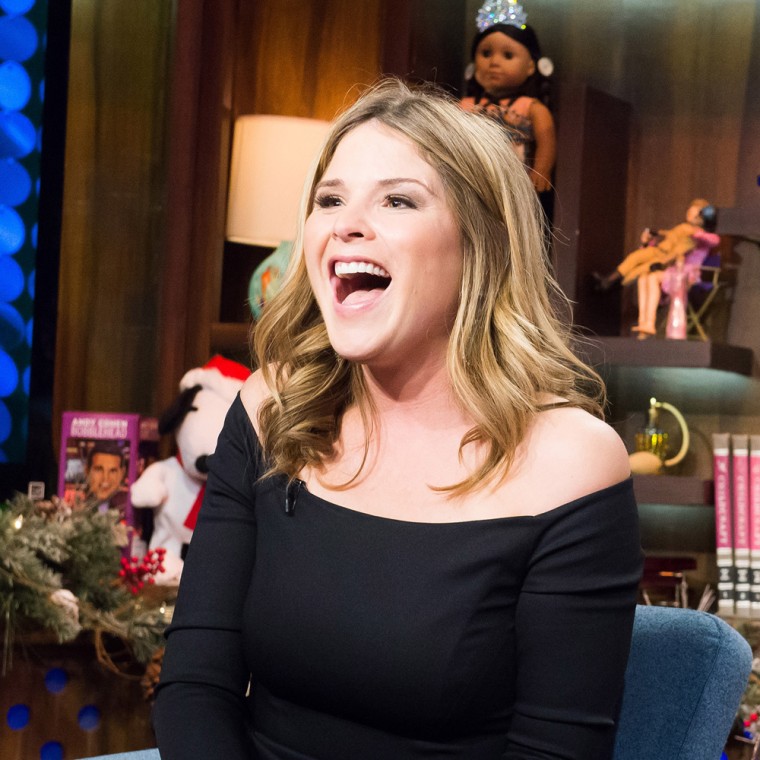 As a former first daughter herself, Jenna Bush Hager knows a thing or two about being in the spotlight — a spotlight the then-19-year-old didn't exactly ask for when her father was first elected to the highest office in the land.

So when it came to the recent (and since recanted) criticism Sasha and Malia Obama faced from a GOP aide, Jenna threw her support firmly behind the teens.
"I'm fiercely protective of them, obviously," the TODAY correspondent revealed during a Wednesday sit-down with "Watch What Happens Live" host Andy Cohen. "I don't think that it's easy. It's not a job that they wanted…I had a hard time [growing up in the White House], but it's also a privilege."
And even though Jenna's White House days are long behind her, one curious "What What Happens Live" caller wanted to dig up a little dirt after the fact by asking if she ever "fooled around" while residing at the country's most famous address.
"A lady never talks," she deflected with a smile.
But when Cohen asked if she got up to anything in the Lincoln Bedroom, Jenna was perfectly clear: "No!" she said. "Maybe I missed that opportunity."
However, during George W. Bush's second presidential campaign, she met Henry Hager — the man who would later become her husband — and she admitted to possibly taking advantage of a minor opportunity or two at the White House.
"Maybe there was a little hanky-panky," she said. "There was maybe a kiss on the roof."
Not exactly the stuff of scandal.
Follow Ree Hines on Google+.