For Halloween 2016, Jenna Bush Hager kept it in the family.
Staying in line with TODAY's theme this year of '90s icons, Hager dressed as the woman who served as the first first lady of that decade (from 1989 to 1993, to be exact): Barbara Bush.
Hager dressed up as her grandmother, complete with Bush's trademark pearls and a snow-white colored wig, and made her appearance Monday on the TODAY Plaza by performing the Macarena, a staple in '90s dance halls and weddings.
"This is a flash forward to what I'm going to look like in my golden years," Hager told TODAY anchors.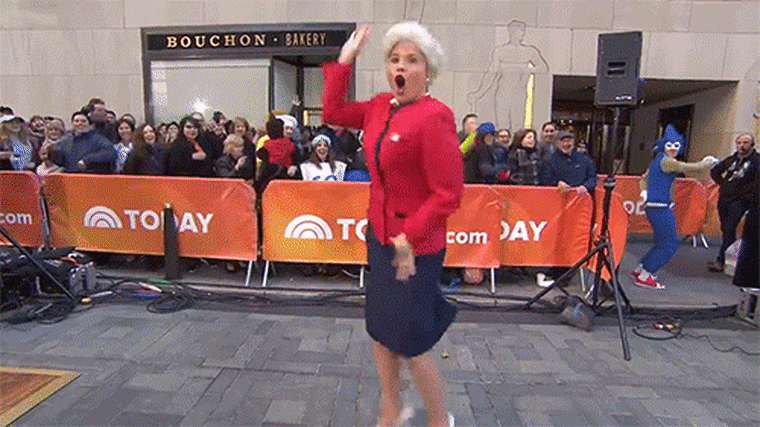 A few seconds later, Hager got a chance to ask the inspiration of her costume what she thought of her outfit when "Ganny" herself made a surprise appearance through a remote feed from her Houston home. The former first lady dressed in a Halloween costume of her own that featured an orange sweater and pointed black hat.
"I heard she was going to dress up like a witch, so I did, too," Bush joked.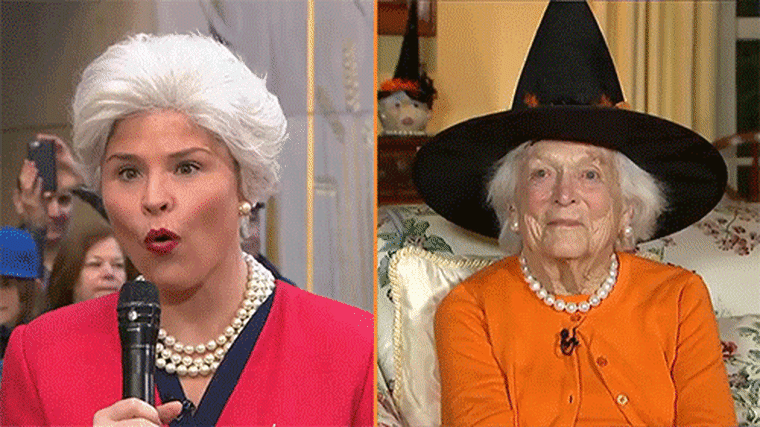 After a debate about who Hager's favorite former first lady is — her mother or her grandmother — Hager explained why she decided to go as Bush for Halloween.
"You were the first lady in the '90s so I got this whole look from you," she said.
RELATED: See TODAY Show's '90s Halloween 2016 costume reveal
Bush responded with a ringing endorsement.
"You look better than I ever looked," she told her.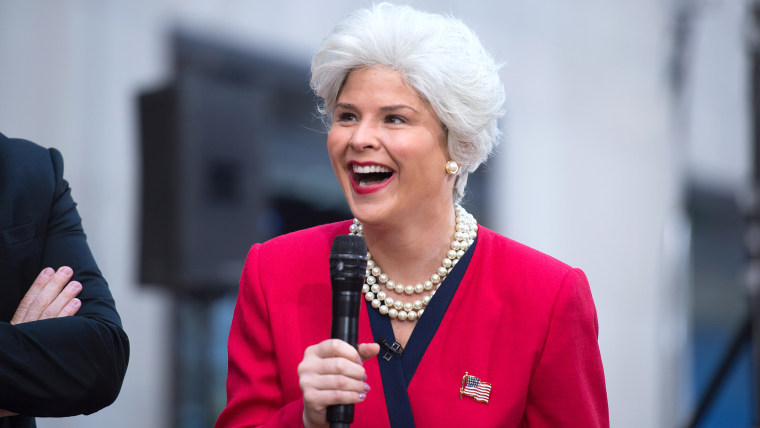 Bush, of course, was wearing her signature pearls during the live shot. Last year, in an interview with Hager to mark her 90th birthday, the former first lady revealed the story behind both the necklace and why she never bothered to color her hair.
"The pearls are to cover the wrinkles, which they no longer do. You can't wear pearls all over your face," Bush said at the time.
She also disclosed that she never colored her hair because it interfered with her love of sports.
RELATED: Barbara Bush on 90th birthday: 'I've been the luckiest woman in the world'
"The white hair was because I wanted to play golf. I wanted to play tennis. I wanted to swim and my hair turned, as I'm sure someone else will tell you, orange, green, yellow, depending upon how much chlorine in the pool," she said. "So I decided to go white."