Happy 15th anniversary to TODAY's Jenna Bush Hager and her husband, Henry Hager!
The TODAY with Hoda & Jenna co-host shared a series of sweet throwback photos to Instagram on May 10 with the caption, "15 years with HH's hand in mine. I love him. A lot."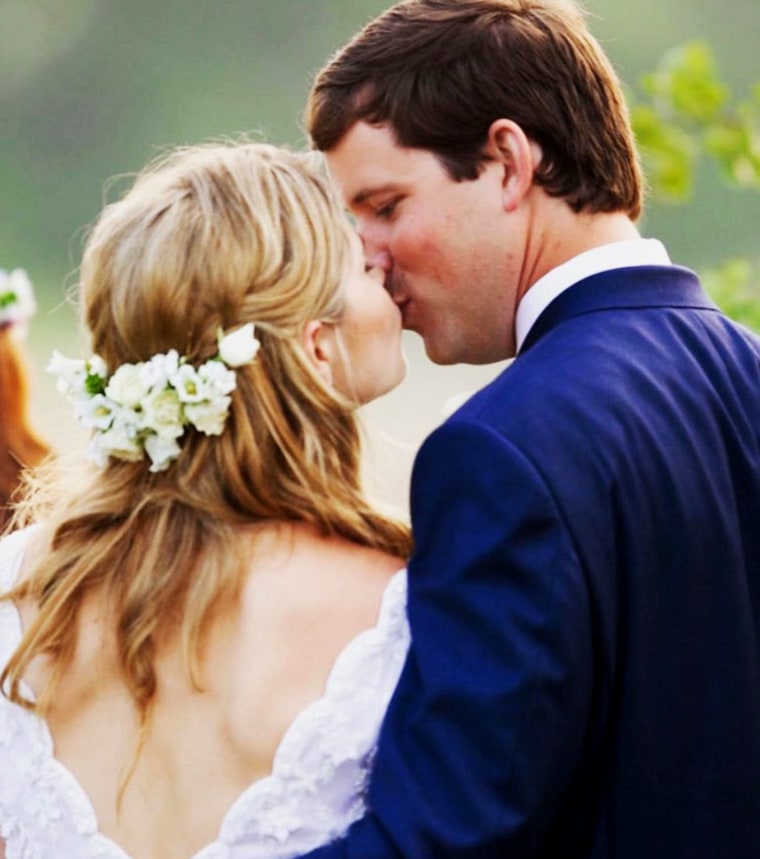 The first two photos feature Jenna and Henry on their wedding day — the first of them sharing a kiss and the second of them smiling beside each other amid white flowers.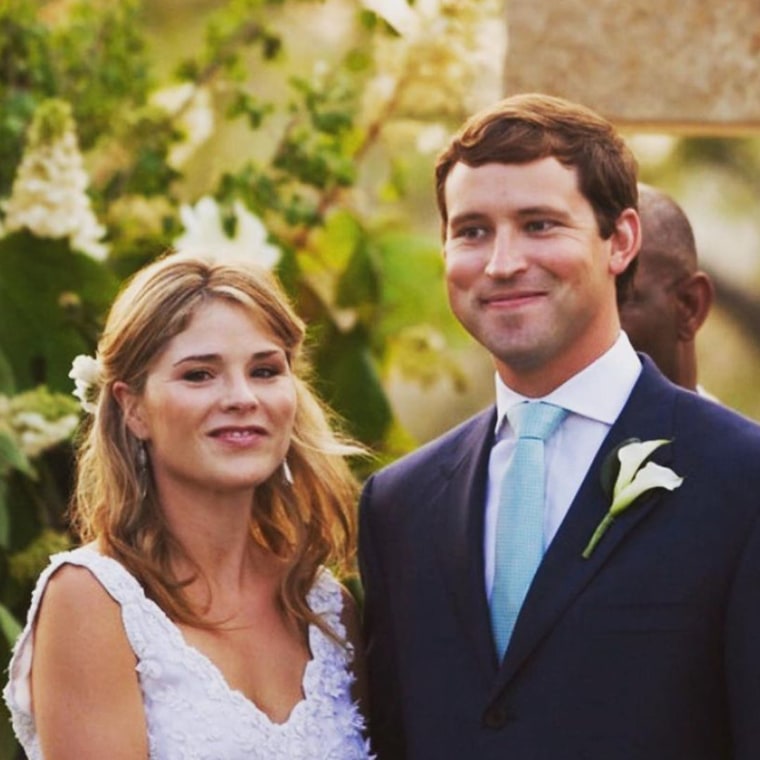 Jenna also included two selfie shots of her and her husband spending time on the water. Another photo shows the couple riding the subway with Jenna resting her head on Henry's shoulder.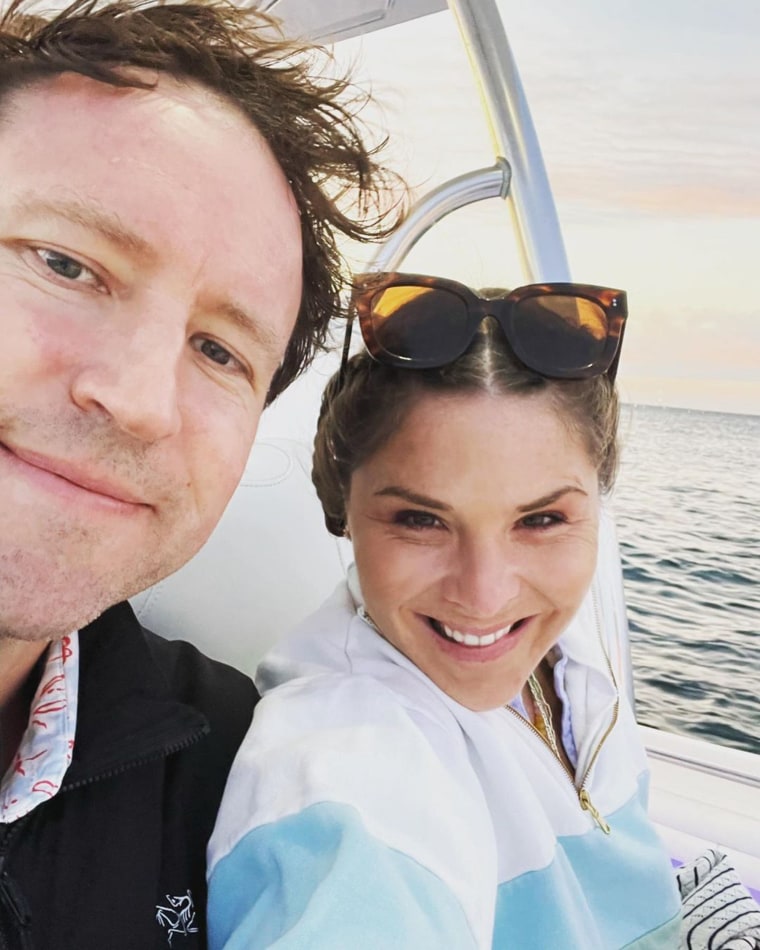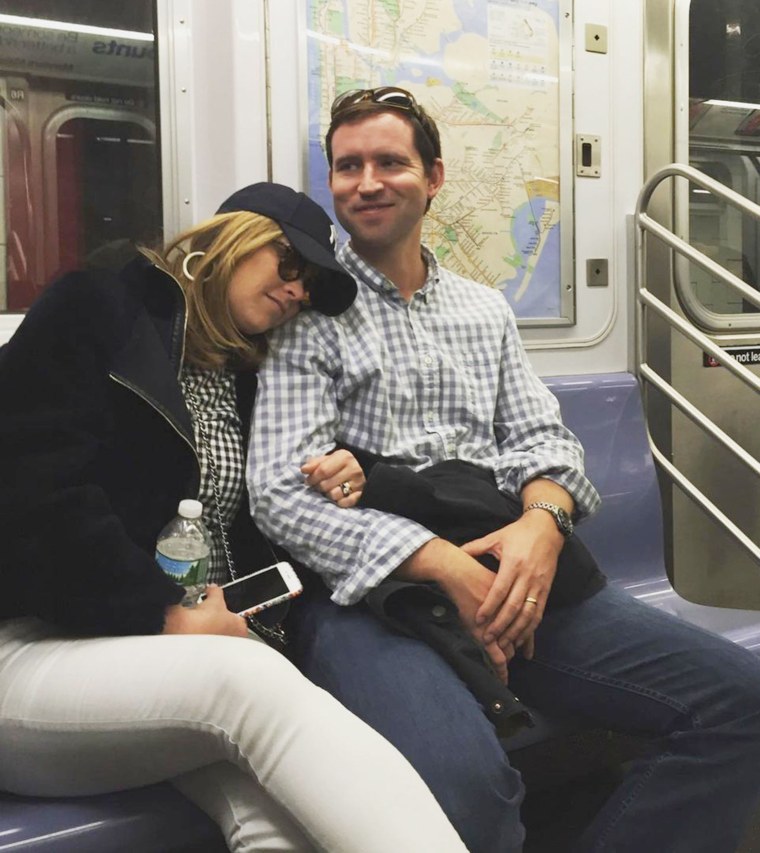 In the final photo, the two are cutting a cake during what Jenna explained on the May 10 show was her engagement party, adding, "It looks like we were going to prom together."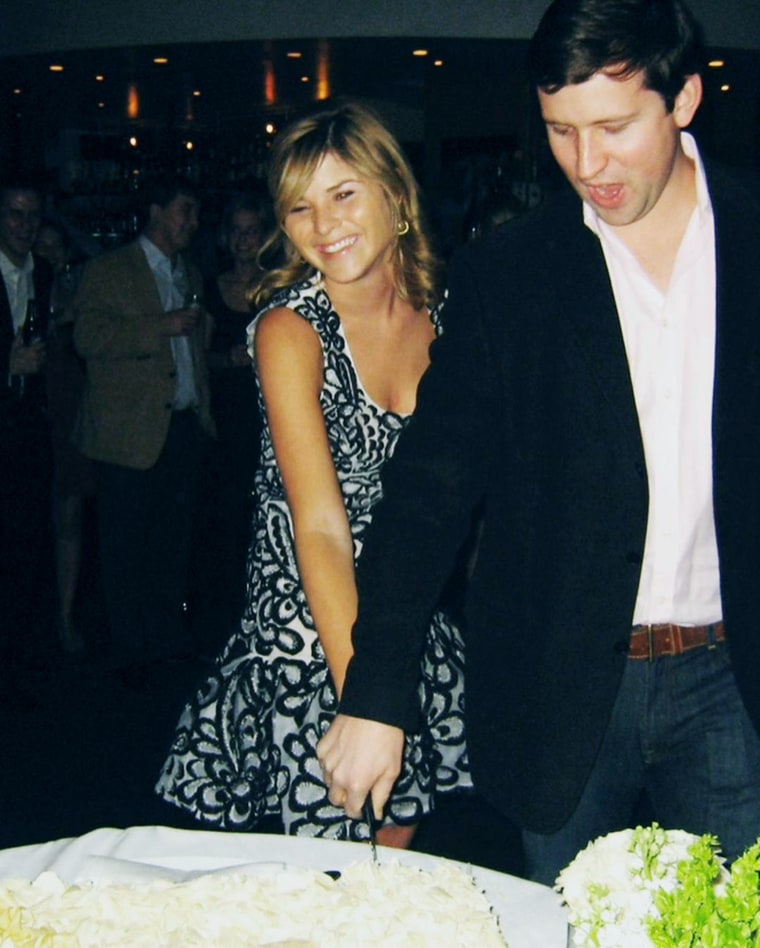 "You all have fun together, man. You have fun," Jenna's co-host, Hoda Kotb, said of the couple while chatting on the show.
Jenna smiled and confirmed, "We do have fun," before going into their possible plans for the big day.
"We might go to dinner," she told Hoda. "It depends on the kids' schedule. But we're not major celebrators, unless we do (celebrate)."
Before the two tied the knot in 2008, Jenna and Henry clearly had some fun times together. Last year, Jenna shared a story of Henry sneaking out of the White House back when her father, former President George W. Bush, was in charge.
"My parents were traveling and I was staying there," she said. "We'd gone out to the bars and, like all relationships do, it reached a certain level.
"Henry said he woke up (the next morning) and he looked around and he was, like, 'Aaaaaaaah' because he worked for my dad," Jenna recalled of the incident.
Jenna told Hoda that, at the time, she was thinking, "'Well, have fun.' I didn't care. Bye."
"He said to get out of the White House was as hard to get in," she added. "The people that guard the White House aren't looking to see who's running — usually, people don't run out."