A former assistant of ousted "Transparent" star Jeffrey Tambor said the actor verbally and sexually harassed her over the two years they worked together on the show.
Van Barnes told Megyn Kelly TODAY Wednesday that Tambor's behavior "ran the gamut of sexual harassment, physical harassment and verbal abuse, constantly."
Barnes, who is transgender, said she was initially interested in working with Tambor on the show because of its subject matter. It focuses on a middle-aged professor and father of three who begins living openly as a transgender woman after years of keeping it a secret.
Barnes claimed the actor often made harassing comments when it came time to negotiate her contract. The comments include lewd remarks, with Tambor asking why they had not slept together, Barnes said.
She also claimed the former "Larry Sanders Show" star told her he saw her naked when he had watched her sleeping at a home they shared when they first started working together.
"That's violating,'' she said. "It's so creepy. This is a man I put my trust in."
Tambor, 73, was fired from the groundbreaking Amazon show after four seasons in February following accusations of sexual misconduct. He won two Emmys playing the lead role of Maura Pfefferman.
"Transparent" actress Trace Lysette also has alleged Tambor sexually harassed her while they worked together on the show.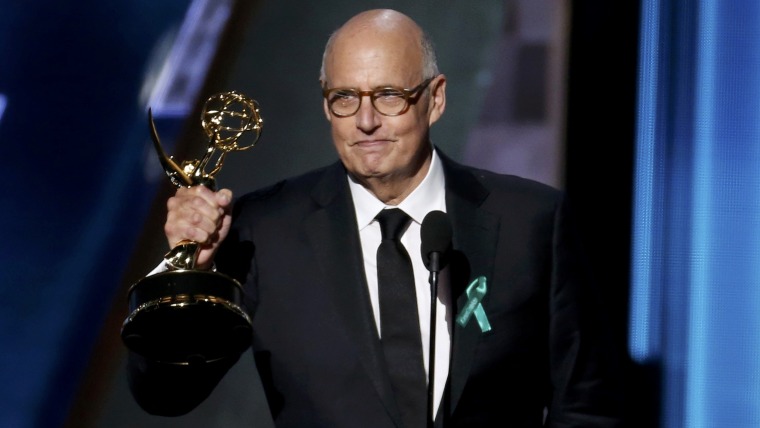 "He brought this on himself,'' Barnes told Kelly.
Tambor has denied the accusations, and his representative referred Megyn Kelly TODAY to a statement the actor released in November.
"I am aware that a former disgruntled assistant of mine has made a private post implying that I had acted in an improper manner toward her,'' he said.
"I adamantly and vehemently reject and deny any and all implication and allegation that I have ever engaged in any improper behavior toward this person or any other person I have ever worked with. I am appalled and distressed by this baseless allegation."
Follow TODAY.com writer Scott Stump on Twitter.