Big Ben, meet Jurassic Jeff.
Life has found a way to give the world the statue it never saw coming, a 25-foot re-creation of an open-shirted Jeff Goldblum from the original "Jurassic Park" that has become London's newest tourist attraction.
The European telecommunications company Now TV had the statue erected on Wednesday in Potters Fields, a non-Jurassic park in front of London's Tower Bridge, in celebration of the 25th anniversary of the initial installment of the franchise being released in the United Kingdom.
The statue depicts Goldblum's wryly funny character, Dr. Ian Malcolm, in a famous scene in which he sits on his side with his shirt open as he recovers from a nasty run-in with a T-Rex that left him with a broken leg.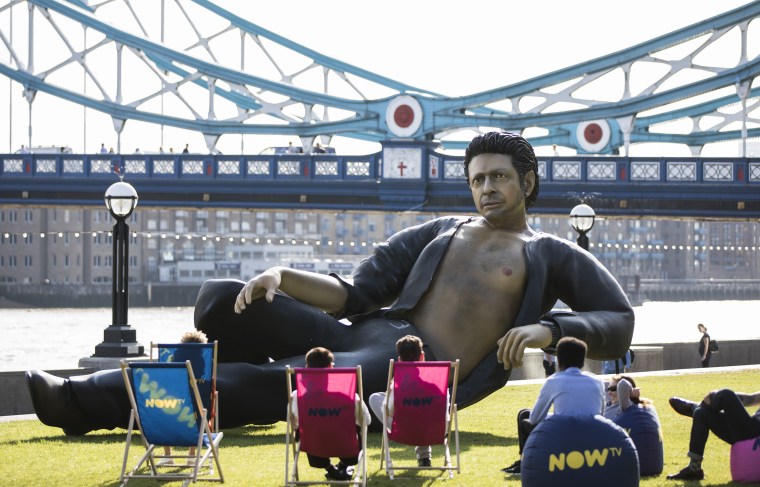 "Your scientists were so preoccupied with whether or not they could, they didn't stop to think if they should," the character says about the creation of Jurassic Park (and possibly this statue).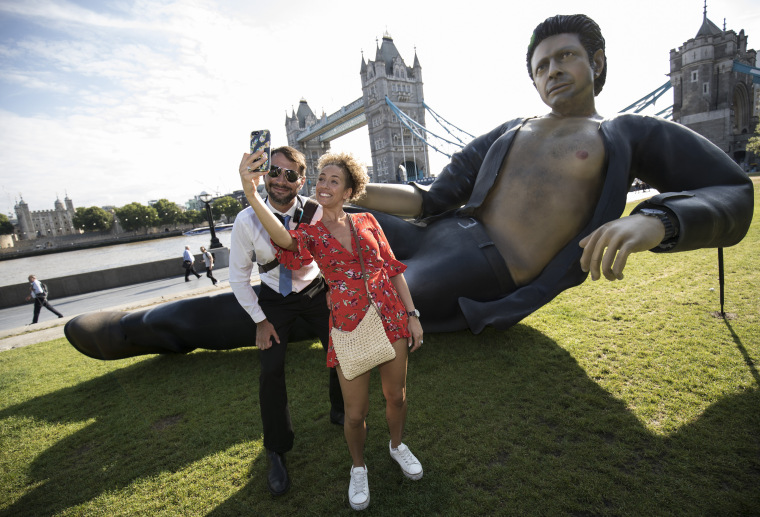 Goldblum is still espousing his chaos theory as Dr. Malcolm all these years later, making an appearance in this summer's blockbuster"Jurassic World: Fallen Kingdom" with Chris Pratt and Bryce Dallas Howard.
Now TV says the statue weighs 150 kilograms (about 330 pounds), which it noted is the equivalent of "48,000 tea bags," in a reference Londoners can best understand.
The movie has zero connection to London, and Goldblum is originally from Pennsylvania, making the statue even more of a glorious absurdity that has become an instant sensation.
Follow TODAY.com writer Scott Stump on Twitter.