Beyonce and Jay Z's bundle of joy, Blue Ivy, clearly took after mom as a newborn. But if you'd like to see a little one who looks like dear old dad, you're in luck — if you look outside the family.

A Reddit user recently shared a shot of a toddler that is a perfect match for Jay Z.
Posted only with the words "My friend's son looks like Jay Z," the photo quickly went viral thanks to the undeniable resemblance.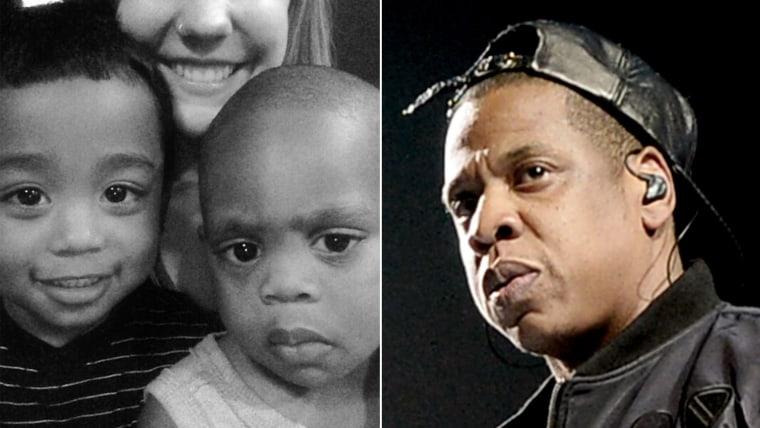 What about the other kid in the photo, the one sitting next to Lil' Z? Some on Reddit commented that tyke bears more than a passing resemblance to Tiger Woods. But we're not convinced he's quite a dead ringer for the golfer.
As for tiny Jay Z, he's just the latest twin the Internet's found for the rap mogul. Last year, another Redditor pointed out that Beyonce's main guy looks exactly like a man featured in a 1939 photo shot in Harlem and featured in the New York Public Library's Schomburg Center.
Follow Ree Hines on Google+.