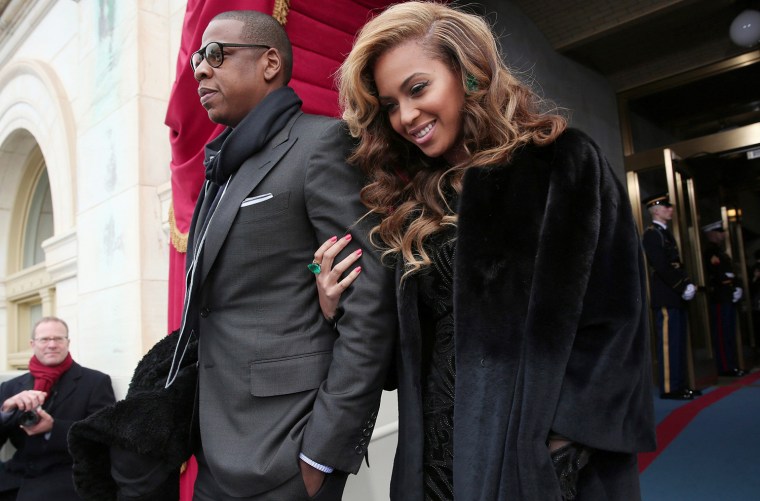 Jay Z and Beyoncé are no longer a meat-and-potato-eatin' family. Well, maybe potatoes. As Jay announced Tuesday, he and his wife are launching a 22-day challenge in which they'll chow down on only plant-based foods.
"Psychologists have said it takes 21 days to make or break a habit," Jay wrote on his website. "On the 22nd day, you've found the way."
It will be a "spiritual and physical cleanse," he wrote, adding that he would post updates on his progress with veganism. The impetus came from a friend who "challenged me to embrace a 'plant-based breakfast' everyday," and when he found that easy, he decided to take it a step further.
Beyoncé has also signed on, he added, which means the pair will join other celebs that have dipped in or committed to veganism like Pamela Anderson, Russell Brand, Garth Brooks, Woody Harrelson, Michelle Pfeiffer and Olivia Wilde.
Vegans traditionally eschew eating any foods that come from animals, but there are variations on the diet which for many is also a lifestyle that includes not wearing clothing made from animal skins or furs, and campaigning for animal protection and rights. Jay seems to be doing it largely for health reasons, though his future posts may explain more about why he's executing the change.
One reason, however, is tied into numerology: Jay wrote that the 22-day challenge started on Dec. 3, "one day before my 44th birthday" and he liked that 2+2=4. Plus, "the challenge ends on Christmas day. It just feels right!"
Stay tuned to see if what feels right follows the pair into the New Year.