Actor-turned-author Jason Segel initially dropped by TODAY Tuesday to talk about his new children's book, "Nightmares." 
But during his chat with anchor Matt Lauer, the "How I Met Your Mother" and "Sex Tape" star turned out to be a thoughtful fellow with life philosophies that are worth considering. 
1. Don't be afraid to be bad at something.
"It's okay to be afraid," explained Segel, who gave his book's protagonist the same recurring dream he had as a child: witches eating his toes. "I'm not afraid to be bad at something until I'm good at it."

2. Bad dreams can be fuel for creativity.
Segel stopped having those nightmares after his parents enrolled him in an acting class. "I think that your dreams are sort of manifestations of an energy that you haven't dealt with," he said. "So I started dealing with them creatively."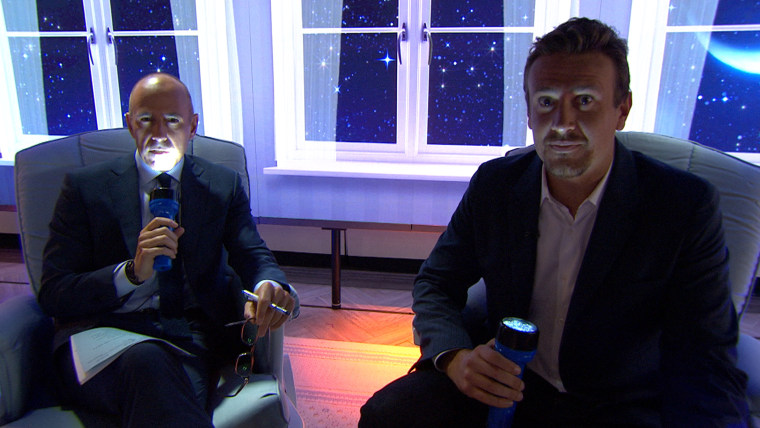 3. Cut yourself some slack.
He'll try anything, but Segel said he's only embarrassed when he's "unprepared." 
"You know what I learned as I got older? To give myself a break," he said. "As long as I'm trying as hard as I can ... you're going to mess up and you're not going to be perfect. It's OK. ... Everything's OK."

4. You can't fool Mom.
Segel admitted to Lauer that when his little sister was born he briefly became a bed-wetter "out of spite."
"There was a new kid in the household. And then my mom said, 'That's fine, I'm not going to wash your sheets any more,' and I stopped wetting the bed."

5. Don't argue over the nature of lunch foods.
Segel gave up his Twitter account in 2012 after a tweet that suggested sandwiches were superior to burritos caught fire. "Sandwiches are more diverse than burritos," he insisted. "As a burrito becomes too diverse, it becomes a wrap."
And that's a wrap. "Nightmares," the first in a planned trilogy, is available Tuesday.