Jason Ritter is getting real about being a nepotism baby.
During a March 16 appearance on SiriusXM's "The Jess Cagle Show," Ritter revealed how he got his first acting gig at age 6 in "The Real Story of O Christmas Tree." He said it was all thanks to his dad, the late John Ritter.
"I will say, without any hesitation, this was like a full-on nepotism hire," Jason Ritter said on the show. "I will admit that. He for sure got me the job. I did try to stay away from that later. But yeah, I got to play Little Acorn in 'The Real Story of O Christmas Tree' and he played my Uncle Piney."
Ritter said he laughed at a recording of the project when he got older, saying that "they must have sped up my voice to make it that high."
But to his surprise, his dad and mom Nancy Morgan told him that wasn't the case.
"Both my mom and dad were like, 'No, you were — it was pretty high. Jason, that was your voice,'" he said with a laugh.
Jason Ritter said as a child it was "always a special experience" seeing his dad on set.
"I remember the first time I went, I don't even know what he was shooting, but it was a night shoot ... So like the idea of staying up all night was so exciting and so crazy to me," he said, recalling that he was about 8 when he first set foot on his dad's set.
The "Raising Dion" star said his fascination with acting didn't end there. He said he especially enjoyed the way his dad's night shoots were done and watching his dad dress in "all kinds of bizarre costumes."
After John Ritter's death in 2003, from an undiagnosed aortic dissection at age 54, Jason Ritter later opened up about his dad's legacy and influence.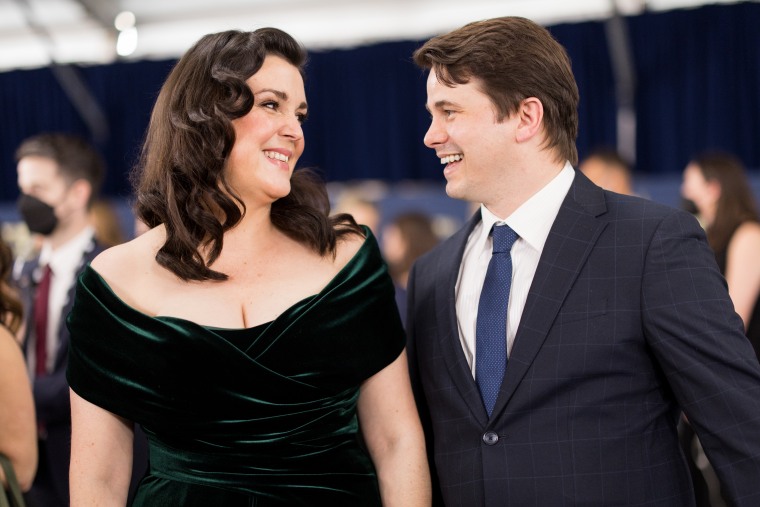 Jason told ET Canada in August 2020 that the one thing he continues to pass down from his parents to his now four-year-old daughter is the way they made him feel loved.
"They said it a million times," he said. "You can pass all kinds of stuff onto your kids, but the feeling of being loved, unconditionally, is so important — knowing you can mess up or fail and they'll never go, 'Well, we loved you until that moment. Too bad!'"